Indianapolis Moms is excited to partner with Stride K12! Stride K12 wants you to know you can still enroll your child for this school year. Financial aid is available for qualified families.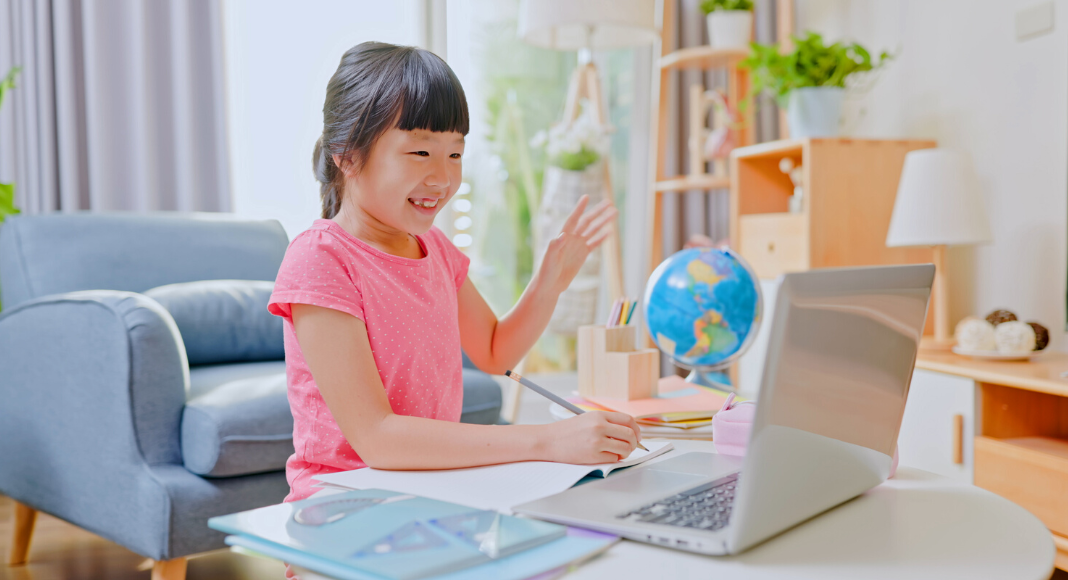 ---
Who is Stride K12?
Since 2000, Stride K12 has been a leader in K-12 online education—putting high-quality, hands-on curriculum directly into the homes of families. Stride K12-powered online schools empower students to learn in the ways that are best for them—in their own place and at their own pace. They know every child learns differently, and if you think an online private school would be most beneficial for your child, they are here to help.
What are my options in Indiana to enroll my child?
There are three Stride K12-powered online private schools within Indiana—giving families the ability to choose the type of schooling that is best for their child:
GEO Focus Academy of Indiana – a school committed to giving students a college experience before high school graduation.
Marian University Prepatory School – a college prep school framed within the context of Franciscan values of dignity of the individual, peace and justice, reconciliation, and responsible stewardship.
FaithPrep Academy of Indiana – a Christian school helping students find their intellectual, emotional, and spiritual purpose as they learn to serve others.
Each school has an engaging, individualized curriculum designed for online learning. Your child would receive instruction from Indiana certified teachers who are experienced in teaching online. There are multiple course levels to meet your child at any stage of learning, and all three schools meet Indiana state requirements and standards.
To learn more about Stride-K12 powered private schools, visit their website.
Can I receive financial aid to send my child to an online private school?
Yes! Indiana residents are eligible for financial aid through the Indiana Choice Scholarship, also known as the voucher program – because every student deserves a great education.
The enrollment consultants at Stride K12 can help you check your scholarship eligibility, apply to a school, and receive your approval in three easy steps. Learn more here.
How does online learning work?
Online learning can be done at home or wherever there's an internet connection, with you, the caregiver, as their Learning Coach. Your child will enjoy the benefits and support of a school program with a mix of online lessons and offline activities, using books and materials provided by Stride K12. Students engage with their teachers and peers during live class sessions. Course materials will vary by course and school, but this is a general idea of how online learning will work for your child.
Will my child have an opportunity to interact socially?
Yes. Social development is a fundamental part of a quality education, and online school is no different. Through interactive classroom discussions, clubs outside of the classroom, field trips, and more, students at Stride K12-powered schools learn how to foster strong bonds with peers. Online clubs also give students the chance to learn about topics outside of their curriculum, exploring subjects they enjoy in a fun environment.
Where can I request more information?
Visit the Stride K12 website to request more information and connect with their enrollment consultants.
---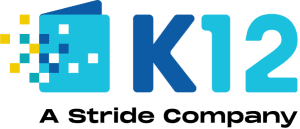 Every child learns differently, and now Indiana students have more options for how they learn, regardless of their financial situation or zip code. With Stride K12-powered learning, your child can benefit from an engaging curriculum designed to help them excel, plus you may be eligible for financial aid through the Indiana Choice Scholarship. It's just one more way we're working hard to help every student get the education they deserve.