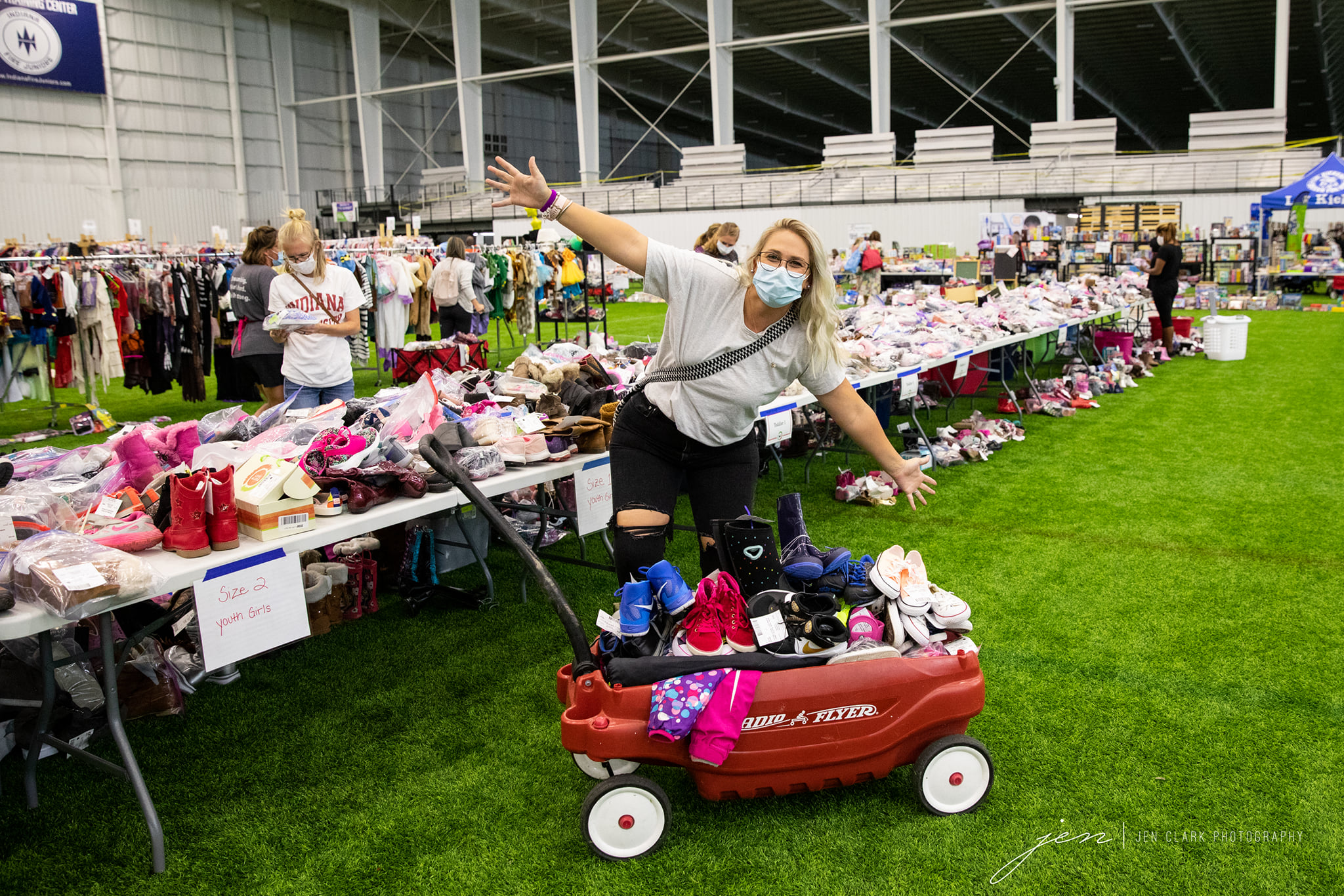 Whale of a Sale consignment sale is back at Grand Park in Westfield on September 15th -18th. This is Indiana's largest consignment sale with over 700 consignors and features baby to teen clothing, toys, books and all the baby gear – including strollers!
Here are the safety policies and procedures for this season's sale:
Distance shoppers and merchandise
Clean and disinfect surfaces in high traffic areas regularly
Require frequent hand washing for staff.
Grand Park Event Center will have sanitizing stations around the facility.
Provide frequent cleaning of restrooms and high touch points
Credit card only for payment. No cash or checks.
For Thursday's VIP Pre-Sales, each shopper requires a ticket.
No children under 10 years old are permitted unless an infant that is being worn. If you wish to bring a child 10 years or older, you must purchase a ticket for them to attend.
Bring your own large bag/wagon to carry your items while shopping. Bags can be purchased for $5 while supplies last.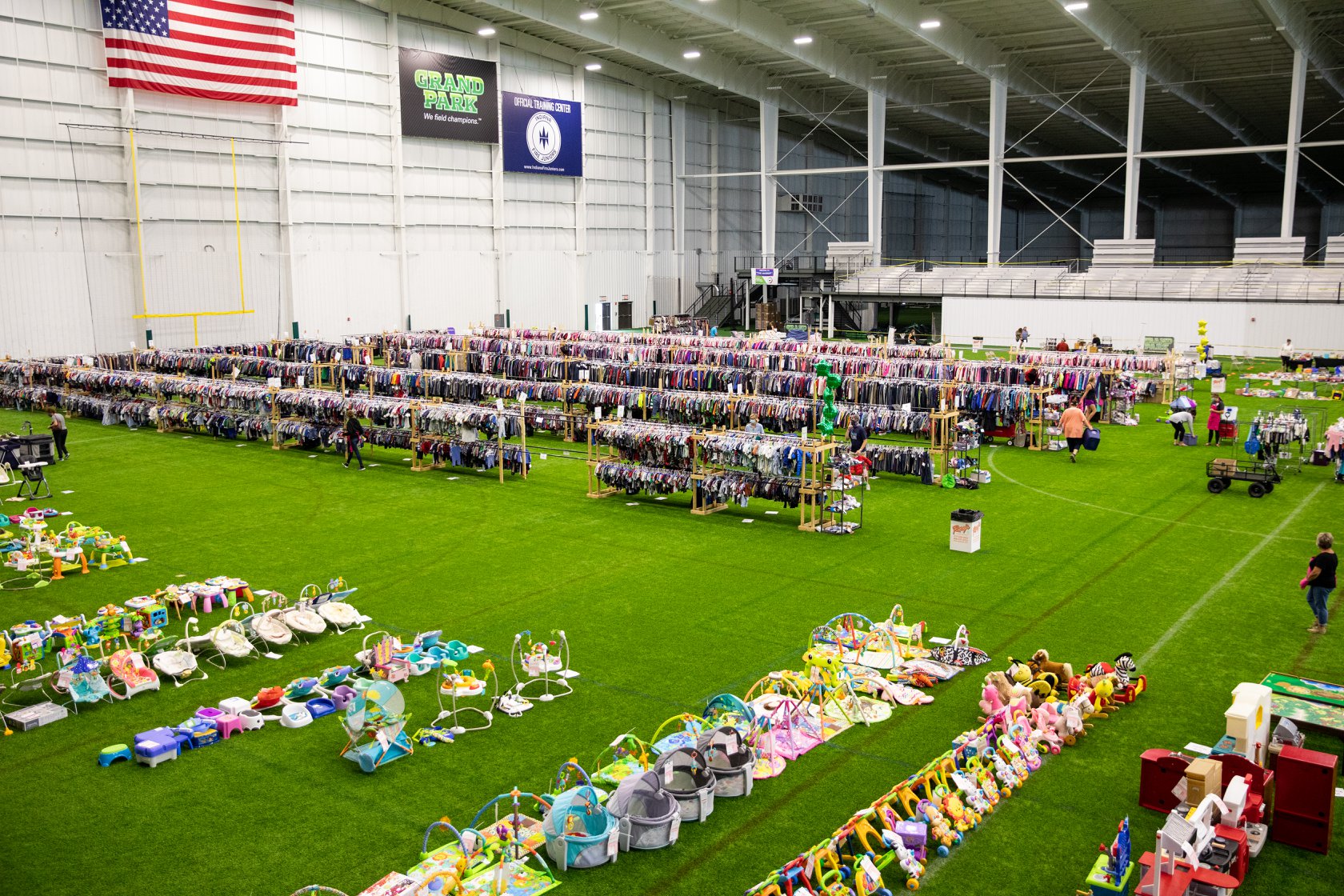 Mark your calendars for the following Whale of a Sale shopping dates:
Thursday, September 15th VIP Shopping with advanced ticket purchase (No Children Under 10)

$25 Platinum Ticket – 2pm
$20 Diamond Ticket – 3:30pm
$15 Premium Ticket – 6pm

Friday, September 16th

$10 Gold Pass – 9:00 am
$5 Silver Pass – 12:00 pm
New, Expecting and Adopting Parents – FREE 2:00 pm
Teachers, Heroes and Frontline – Free ENTRY at 3:00 pm
FREE ENTRY – 4:00-7:00 pm

Saturday, September 17th – FREE ADMISSION from 9:00 am – 2:00 pm
Saturday, September 17th – $5 VIP Early Access Shopping for HALF PRICE Day from 4:00-6:30 pm
Sunday, September 18th – FREE ADMISSION for HALF PRICE day from 10:00 am – 2:00 pm
Ticket Flash sale is going on NOW – Use the code FALL22 through Thursday at 11:59 pm to get 20% off your tickets!
For more information about Whale of a Sale and to get your tickets or plan your trip, visit their website here. You can follow Whale of a Sale on Facebook and Instagram too!
Interested in consigning for next year's sale? Get all of the consigning details here!