As a parent or caregiver to young children, you may be struggling with the decision to send your child to Pre-Kindergarten or not. Robin Shaw, the Director of the Pre-Kindergarten Education Center at The Oaks Academy, wants to ensure you that sending your child to Pre-K is a great bridge between home and school. The Oaks Academy gives your child the chance to begin developing as a student, and we recently sat down with Shaw to learn more about the benefits of enrolling your child in The Oaks' Pre-Kindergarten program.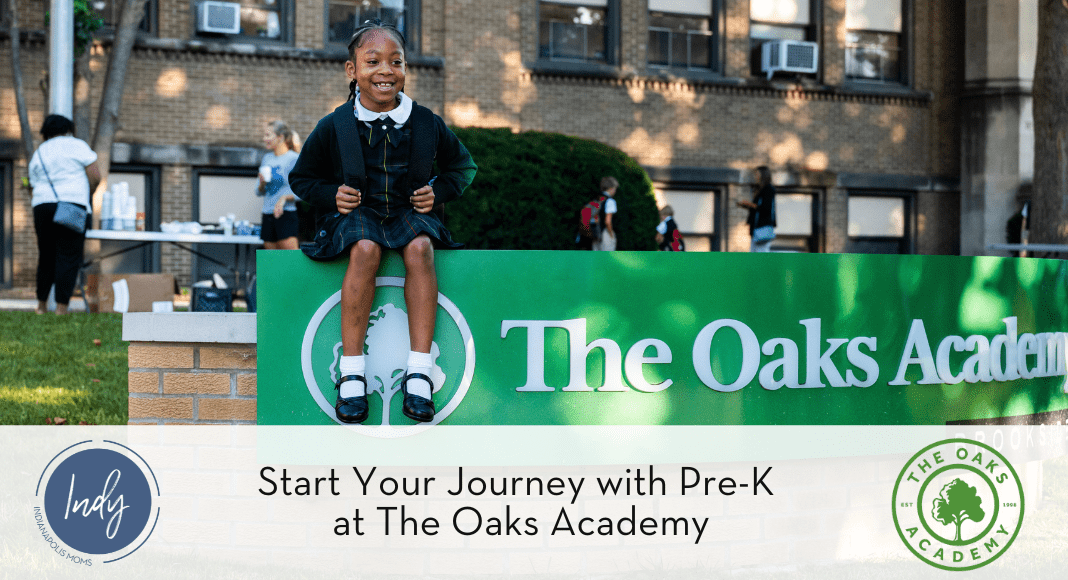 ---
Tell us about your role at The Oaks Academy and the new Pre-Kindergarten Education Center.
As mentioned above, Robin Shaw is the Director of the school's Pre-K Education Center. The Pre-K program itself is not new – they have been offering this program to Indianapolis families for 25 years. What is new is the program's dedicated space for children ages four to five years old. The Oaks Academy decided to move to a space in the Martindale-Brightwood campus, and Shaw says, "We're really excited about all we've been able to offer this year."
The new Pre-Kindergarten Education Center includes the following for students to enjoy:
Outdoor space to help children develop their gross motor skills
Five classrooms
A Pre-K library
A music and movement room
Share with us more about The Oaks Academy – what is the overall mission of the school for their students?
"The overall mission of The Oaks Academy is to provide a rich classical education, a Christ-centered education, to students of diverse, racial, and socio-economic backgrounds," says Shaw. "It's something that was actually conceived by a group of parents. It grew beyond our wildest beliefs – it started with 50 students and we are now the largest private school, I believe, in the state, with over 1,000 students in our three campuses."
As the Director of the Pre-Kindergarten Education Center, share with parents just a little bit about a typical day in the Pre-K program. What are the main areas of academic focus?
The program is centered on knowing and loving each child with their small classes – each class has 16 students with one full-time teacher and one full-time instructional assistant. The staff of The Oaks is an incredible group of educators with over 50 years of experience, and other parents in the community will tell you how welcoming they are. Every day without fail, your child will come in each day and be greeted by staff. "We make it a point that someone will greet your child every day, because hearing your name, we have found, is so important for little ones," says Shaw. "Just to say you are an individual, you are here in your school uniform, but we see you, and we are happy you are with us today." It's important to The Oaks staff to build trust, especially with a child that may be nervous coming to school.
The program, with both full-day and half-day options for students, allows for a "soft-start" in the morning, with arrival times between 8:15-8:45 am, as well as an early care option. It's a great time for parents to come in with their child, be involved in the morning prayer and song, and help get the day going. Then, then they go right into academic work.
The Oaks focuses on phonological and phonemic awareness, helping children learn each letter of the alphabet and the sound each letter makes. Shaw says, "We ensure that every student knows every letter and letter sound by the time they leave Pre-Kindergarten so that they can become strong readers because research shows that when you can lock that in at this age, chances are you will be a very strong reader by second and third grade." And although this is very structured, it is taught in a fun way – with games, songs, and activities – for the children to enjoy.
And speaking of fun, all students get two periods of outdoor play every day (weather permitting) in the program's popular outdoor area. The outdoor area is part natural, part equipment and of course, the children love to play on the nearby tree stumps. There is also a trike path to allow for kiddos to ride trikes regularly, and spinners for motor control development. Other classes that are taught in The Oaks are PE (which is separate from the outdoor play time) and music and movement with a folk-based curriculum. They make sure all children get to eat lunch together before the half-day children leave and the full-time children get their daily naptime.
Does the program allow students to continue on to Kindergarten at The Oaks Academy the following year?
Yes! Being a Pre-K student at The Oaks does secure their spot in Kindergarten, which is great because spots are often limited. Teachers and staff will work closely with parents to make sure their child is ready to make that transition up a grade level.
How can families learn more about the Pre-K program?
There are a number of ways for parents to learn more about The Oaks Pre-K program. Shaw invites and encourages parents to work directly with the program's Admissions team to learn more information on the school, application deadlines, and to schedule a visit. The early decision deadline has already passed for the next school year, but the school is still accepting applications and will continue to accept them until all the spots are filled. Take advantage of events that allow parents to come observe a live class, and make sure to research the full breadth of The Oaks Academy, from Pre-K to Middle School. Click here for a full school profile.
---
Check out the full interview here:
---
About The Oaks Academy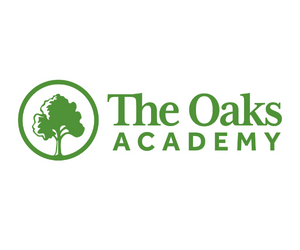 Founded in 1998, The Oaks Academy is a Christ-Centered school that exists to provide a rich, classical education to children of diverse racial and socioeconomic backgrounds, preparing them to succeed in a rigorous secondary educational program and to demonstrate spiritual, social and emotional maturity.