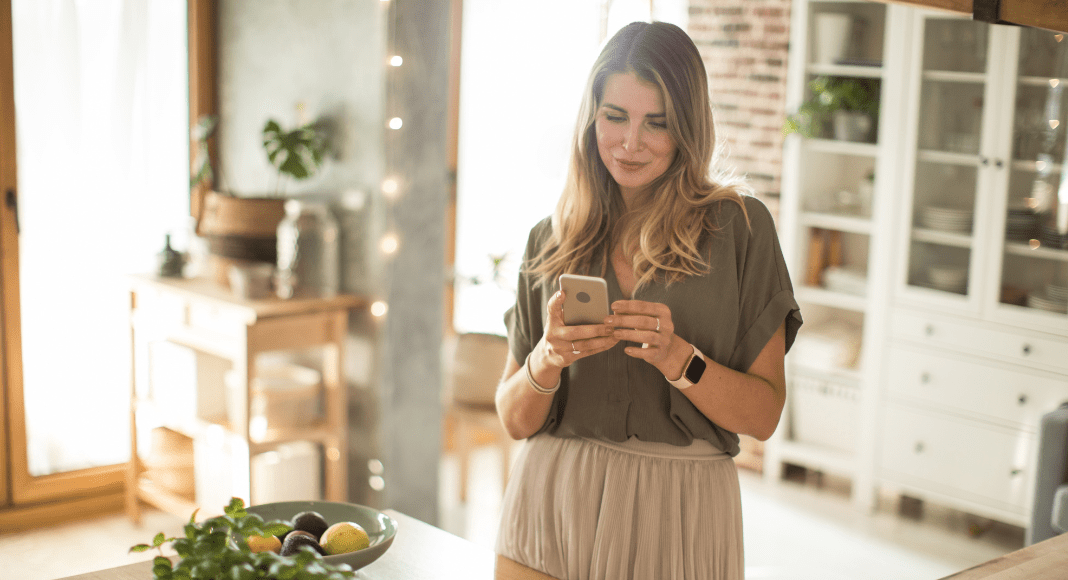 Last year I started couponing. I wasn't consistent with it, but when I did it or worked out a good deal on things we needed, it felt good, and I felt like I accomplished something and saved some money. I would not call myself a "couponer," but I use sales and coupons on things we need to order to buy those items cheaper.  
I remember my mom would shop sales and use coupons a little, but I never actually learned how to coupon. And I remember seeing extreme couponers on TV who would use so many coupons that they'd end up with a whole cart of items for free. And I'm sure there are still extreme couponers who are getting the lowest price on items, but I just started as a way to save a few dollars on items we already buy. 
So this past year, when I wanted to learn more, I checked out a few things to see if they worked for me. Here are a few of my takeaways from my early couponing journey. 
I started with the store I already frequented. Most stores have their own coupons, and many will tailor their coupons to you based on your previous shopping with their loyalty cards. Even looking through the savings tab in my Kroger app before placing a pickup order can help save money on the items we already buy. Kroger and Meijer will often send out store-specific coupons either in the mail or to your account.
I started with one coupon/money-back app. Many couponing apps give points or cash back for buying certain things by scanning your receipts. I chose Ibotta to try out, and I like it. I know others who use Fetch and love it, but for me, one app was a good place to start. It's easy to see bigger cash-back options in the Ibotta app for some newer items, but I stick with the items that I use and know we'll like.

I started following couponers on social media. Many content creators on Facebook, Instagram, and TikTok create daily and weekly content on how to score deals with coupons and store sales. You can often find accounts specific to the store you like to shop at. There are also Facebook groups for general couponing and store-specific deals. I joined a few of them, and to be honest, I quickly became overwhelmed.

But they could be a good place to learn. I really like following Kiersti Torok (torok.coupon.hunter).

She posts various deals, and it's simple, so I feel like they are attainable. And some accounts give specific ways to get items for pretty low, and they start a stockpile of items.

I took a class–In Indianapolis; there is an amazing organization called Dotted Line Divas. Earlier in the year, I saw a new story about the women who started the organization and thought it was such a cool way to help others. She started couponing and ended up with so many items that she started giving them away. Then that turned into a non-profit that provides basic items to those in need, and they get their items through using coupons. She also hosts a couponing class. So, I took a Saturday morning and headed to the northside, where she explained the basics of coupons and more about her organization. It was worth the time, and I left with a little folder explaining the basics of couponing and various deal apps. 
I searched the web. Beyond social media, I found a few websites I used to see deals and learn a little about couponing. SouthernSaviors and The Krazy Coupon Lady are two that show breakdowns of the grocery store's weekly ads and how you can get the best deal. I find it a little overwhelming, but it is helpful to see how paper coupons or digital coupons plus store sales can help you get the best deal on items you need. And if you dive into couponing, creating a little grocery stockpile for items you need may be easy.

Two Extra Tips: I created a separate email account when signing up for apps or accounts. I'm sure this doesn't address the privacy issue with some of these apps, but it's a small step that I've chosen to take. And I coupon for items that we already need and use. I often see sales online for things like a fragrance plug-in, but since we don't use those, I pass on it. 
So my couponing goal for this year is to continue learning and try to coupon for our groceries. Have you tried couponing? What have been the biggest things you've learned by couponing?