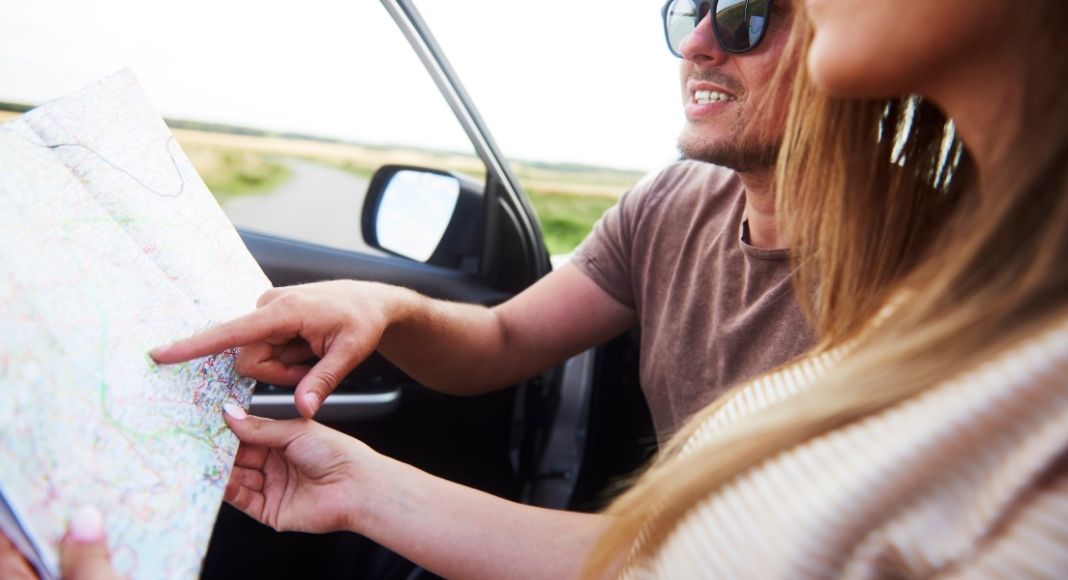 We've all been locked in our houses with our womb gremlins for what feels like 500 million years and it's time to escape before we all go crazy! Now that things are starting to open up, I would highly suggest dropping the kids off at the grandparents for a weekend and sneaking away for a kid-free getaway.
My husband and I make sure to go on at least one, if not a couple, kid-free getaways a year. Nothing fancy, just a weekend without our kids, full of good food, good beer, and sleep. A weekend without changing a diaper, getting spit up or peed on, and not having to watch Paw Patrol. A full weekend where we get to eat an entire meal without someone needing something. It's glorious and is so good for our relationship.
There are a ton of great spots super close to Indy that are great kid-free getaway locations. We have been to all these cities (some multiple times) for our weekends away and assure you they are all worth the trip.
Nashville, TN:
Lodging: Hotels can get a little pricey in Nashville, I would recommend an Airbnb/VRBO in one of the surrounding neighborhoods like 12 South or East Nashville.
Food/Drink: Edley's barbeque is a must when in Nashville along with donuts from Five Daughters bakery. Tennessee Brew Works is a great place to sit outside and grab a drink. Some of our other favorite spots for brews are Jackalope Brewing and Southern Grist Brewing. Puckett's grocery is a great spot for dinner or brunch. Then the iconic Hattie B's Chicken.
Things to do: Stroll down Broadway and there are several places to relax and listen to live music. The surrounding neighborhoods are quaint little places with a ton of local shops to visit. Country Music Hall of Fame is a great place to visit or Grand Ole Opry if you are a country music fan.
Columbus, OH:
Lodging: We typically do an Airbnb in one of the cute neighborhoods around Columbus for this getaway, but there are several hotels right downtown. There is also the BrewDog hotel just outside of downtown where you can get a customized tap in your room and bring your dog.
Food/Drink: For food, Dirty Frank's hot dog palace is a must and North Market is a food market with a ton of great local vendors. If it is a nice day, the patio at Land Grant brewing is an awesome outdoor spot. We also enjoy brews at Seventh Son and Hoof Hearted Brewing.
Things to do: During the summer, catch a Columbus Clippers game and during the winter a Columbus Blue Jackets game. The Columbus Zoo is great even without the kids.
Cincinnati, OH:
Lodging: We love staying in Newport, KY, just across the river from downtown Cincinnati when planning this weekend getaway. Everything downtown is walkable from there and the hotel prices are very reasonable.
Food/Drink: There are two things that are a must when in Cincinnati; a burger from Quatman Café and donuts from Servattii. Then grab a beer at Rhinegeist while sitting at their rooftop bar or check out Taft's Brewing housed in a 19th-century church.
Things to do: Even as a Cubs Fan, going to Great American Ballpark for a Reds game is one of the best things to do in Cincinnati. Other great ways to spend a day are at the Cincinnati Zoo, Newport Aquarium or if amusement parks are your jam, Kings Island is just outside of downtown.
Holland, MI:
Lodging: Definitely go the house rental route here. You can find a ton of cute rentals right on the water.
Food/ Drink: Breakfast/ brunch go to Deboer Bakkerij, with some of the best coffee and baked goods. New Holland Brewing and Our Brewing are a must for local brews.
Things to do: Start your morning off exploring Windmill Island. Then, head to Holland State Park for a day at the beach and to see the "Big Red" lighthouse. Or stroll through downtown Holland to visit all the local shops. Also, Saugatuck is close by with a ton of quaint little shops.
Milwaukee, WI:
Lodging: We stayed in the cutest Airbnb in Racine which is just south of Milwaukee. There are a ton of hotels/rentals downtown Milwaukee close to the water.
Food/Drink: Wisconsin is known for a little piece of pastry goodness called the Kringle. Make sure you stop at O&H bakery while you are in the area and stock up on all the Kringle (they freeze well). Then, Sobelmans will make all your bloody mary dreams come true with their Bloody Beast bloody mary that comes with an entire fried chicken.
Things to do: Take a tour of the historic Miller/Coors brewery. The tours are all ages and are only $10 which includes beer samples for those 21+ (currently closed for COVID but will re-open at some point). Milwaukee public market is another cool spot downtown full of local food and retail vendors. Take a walk down the Milwaukee RiverWalk that runs through the city right on the water passing local restaurants and shops. Then catch a Brewers game at American Family Field.