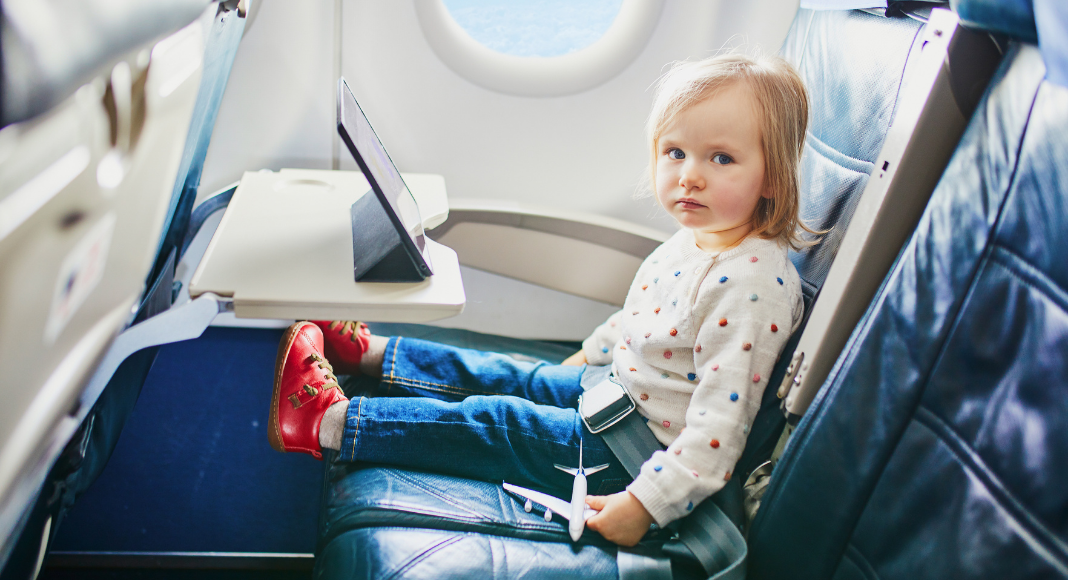 Traveling with kids is kind of the opposite of what traveling before kids was like. Pre-kids, the idea of jetting off to a tropical destination was thrilling and relaxing. Doing it with a child, while exciting, was also terrifying and stressful. But we survived and we had a great time. So much, in fact, that I've decided that the stress of traveling with a child won't keep us from enjoying more wonderful vacations together. But that's not to say that it doesn't require a little extra planning and thought. Through that trip and many others, I've found there are a few things that are my "musts" for traveling with kids.
1. Inflatable Bed Rail
My child outgrew his pack and play and travel crib in what felt like five minutes. Plus those things aren't exactly pleasant to lug around, so when I found these inflatable bed rails, I was ecstatic. They use a simple foot pump to inflate and go underneath the fitted sheet or mattress pad. Now when we travel, I either get my son his own bed or a pull-out and use one on each side (I bought two) or, if he sleeps next to one of us, I can just use the one and I don't have to worry about him rolling off the bed. Even with two, they take up so little space when deflated that this was a no-brainer.
2. CARES Airplane Safety Harness for Air Travel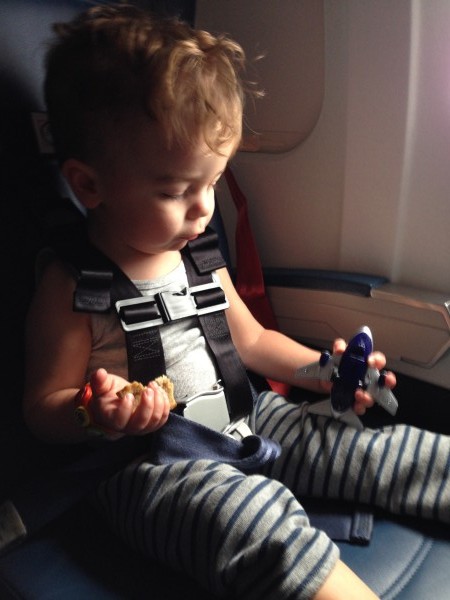 We all know that airplane seat belts aren't exactly effective when it comes to restraining a child and keeping them safe in the event of turbulence. When my friend told me a story about when she lugged her child's convertible car seat through the airport and onto a plane, I thought "there has to be a better way!" And there is! The CARES Airplane Safety Harness for Children is FAA-approved and keeps my crazy toddler in his seat. I just buckled it when we first boarded and explained to him that he needed to wear it while we were on the plane, the same way he's buckled in his car seat when we are in the car.
3. Baby Wipes
If you are a mom, you're probably already aware of the magic of baby wipes. I've used them for all the obvious reasons- cleaning children's bums, hands, and faces- but I've also found them incredibly useful for removing makeup and "washing" my own face while traveling (okay, all the time), gently removing sunscreen from delicate baby skin, and wiping down toys that were dropped on the floor of the airport bathroom (dry heaves). Definitely don't depart on your trip without a pack of wipes in your diaper bag or car.
4. Tablet and Accessories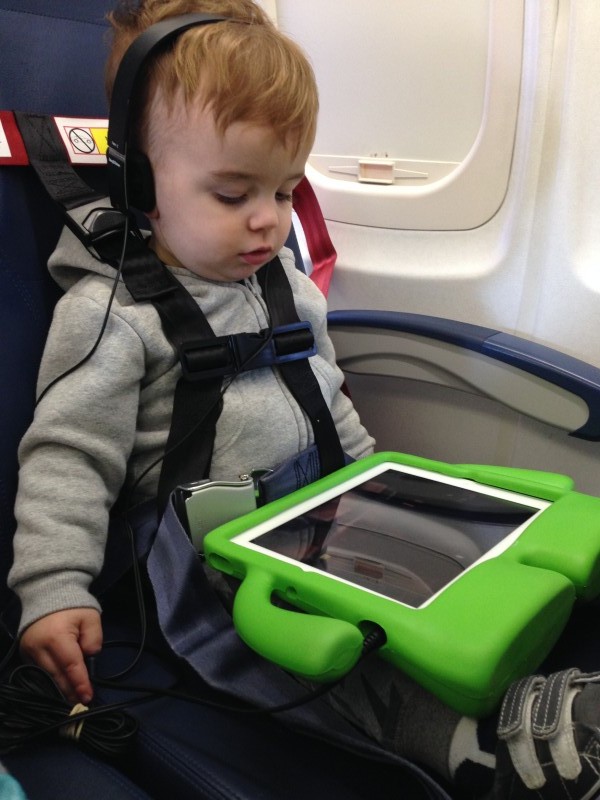 Do I even need to say this? Yes, I know people like my parents drove 20 hours to Florida every year for spring break with four small children in a tiny mini van with no electronics, and to them I say "you're crazy." Don't get me wrong, I'm actually pretty strict about screen time, but there are two scenarios in which I allow my child to use electronic devices with reckless abandon, and one of those times is travel. If we are going to be in the car for longer than an hour and a half-ish, the iPad mini comes with and is preloaded with all sorts of educational games and shows.
Holders
We have this easy, velcro iPad mini headrest mount for in the car that can also be attached to an airplane tray table and this iGuy case for other times so that it doesn't shatter when our child drops it.
Headphones
Another thing you may want to consider are some children's headphones. A friend of mine was actually told by a flight attendant that her daughter (who was two) couldn't watch something on her tablet without headphones. Not sure if that's a company policy, but I'm fairly certain passengers would rather hear the Dora theme song 20 times in a row than a child screaming. But if YOU don't want to listen to Dora 20 times in a row, invest in some headphones.
5. Build in Extra Travel Time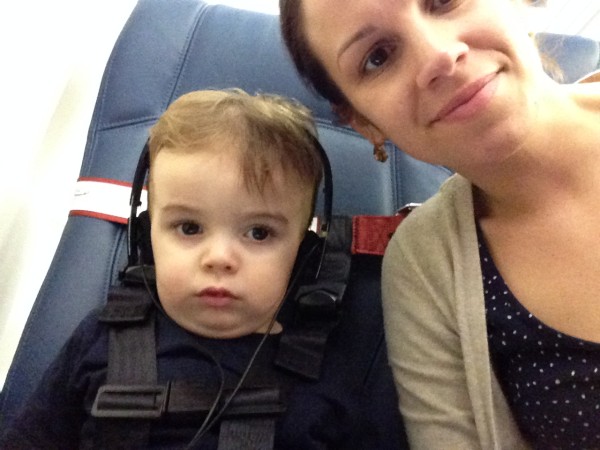 I know that 30 minute layover looks way more tempting than the two hour one, but don't do it. Running to catch a flight with a toddler is as bad as it gets. By the time you change diapers/use the potty, grab a bite to eat, and let your kid stretch their legs a bit, that two hours will be up and you'll board your happy child. Also, Get to the airport earlier than you think you need to. Navigating baggage check and security with a toddler takes time and is second to as bad as it gets.
On the flip side, don't board the plane too early. Airlines typically board people with children first for obvious reasons, but if you don't think you'll take long to get settled on the plane, avoid the temptation to shove your family on board and let your child run around for a few more minutes- it beats sitting still on a runway for half an hour with an antsy child.
6. Snacks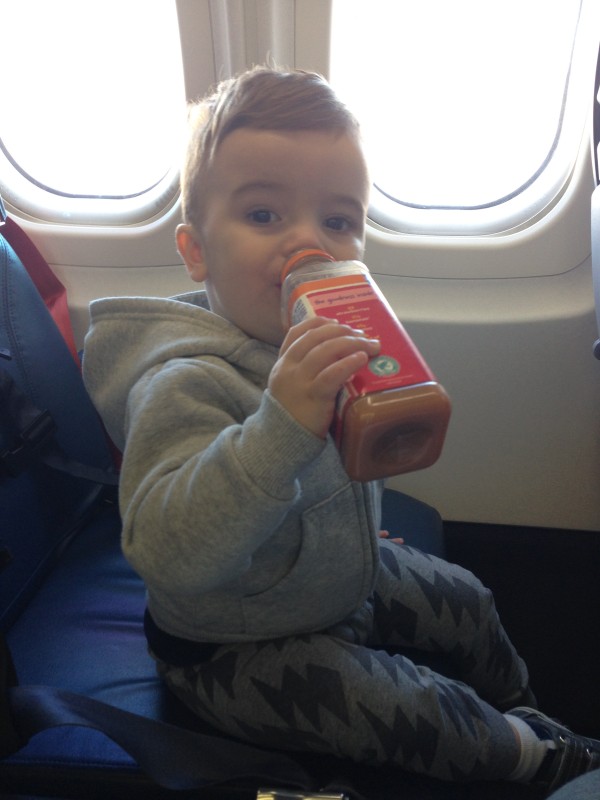 Hungry children are scary children and airport snacks are pricey. Pack snacks that will keep them full longer but that don't need refrigerated like granola bars and Sunbutter sandwiches. If you explain to the people at security that it's for your child, they will usually inspect it and let you keep it. And don't forget some gummies or a drink to help tiny ears during takeoff!
7. Backpack
I'm typically not a fan of looking like you are going to school or hiking unless you are actually going to school or hiking, but after chasing a toddler through a foreign airport, pushing a stroller with one hand while my 20-pound diaper bag continuously slid off my shoulder, I made an exception for travel. This is also a great idea for places like museums and zoos, where your child will want to explore. Free as many hands and arms as possible.
8. Patience & Low Expectations for Traveling with Kids
Lastly, muster up all the patience you have and set your expectations low when traveling with kids. Flights get delayed, people can be rude, and children cry. It's life. And the upside if your child does have an epic meltdown is that you'll likely never even see these people again!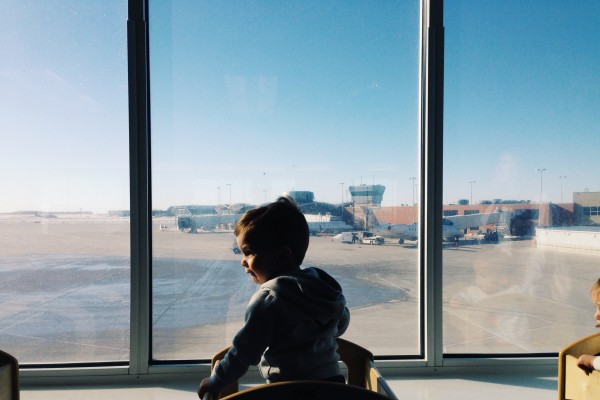 Happy Travels!