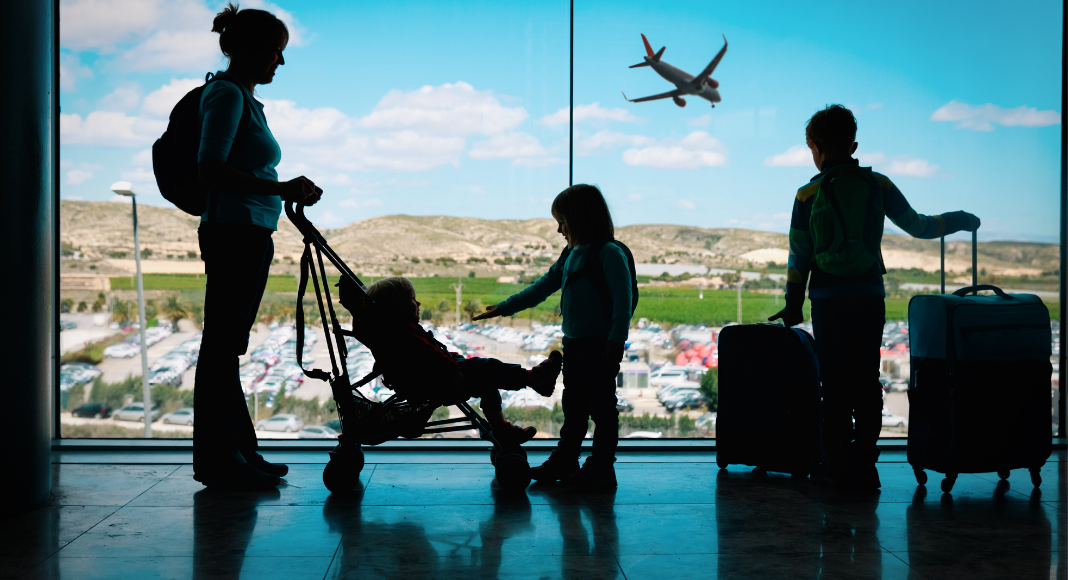 The holidays are quickly approaching. With the holidays approaching, many families will make the decision of whether or not to travel for the holidays. My husband spent six years in the military, so we traveled to see family for the holidays for years. As I reflect on these times, there are many things that come to mind. These are several realities of traveling for the holidays. While there are pros and cons to traveling, there is not enough room in one blog post to discuss those. Each family needs to decide what is best for them. From my experience, the following statements are true about travel during this season.
There is never enough time.
Whether you have two days off for the holidays or a week off, the days will fly by.
Self-care goes out the window.
Eating patterns may change. Exercise is not a priority. Schedules are packed, making it hard to take a few moments simply to breathe.
It's impossible to make time to see everyone.
This was the biggest challenge for my family and me. We are both from Indianapolis. Both of our families still live in the area. On top of that, I am from a very large family. Because we both have so many family members in the area, it was really hard to see everyone.
Seeing family was our number one priority but a close second was seeing our close friends. We found that it was physically impossible to see all of our family and friends in the area.
The guilt.
The guilt is ever-present. You feel guilty because you can't see everyone. You worry about hurt feelings. You have guilt that maybe you didn't prioritize your time right. SO much guilt.
The change in sleeping patterns is rough on everyone.
This is especially true if you have children. My husband and I traveled from Texas to Indiana with our daughter in tow. She was only a few months old on our first trip back to Indiana. We slept very little during these trips.
You feel like a pack mule.
By the time you're done packing, you have an actual mountain of things to bring. The stroller, baby blanket, diaper bag, bottles, pack n' play, all of which takes up so much room.
Communication is a challenge.
This is one that no one really discusses, but it's been a challenge for us. Due to a lack of privacy, it's hard to communicate with your spouse. Often times during these trips, I will make plans to see my friends. He will make plans to see his friends. Before we know it, there is a scheduling conflict. This is just one example of a miscommunication that can
occur.
The aftermath.
"You feel like you need a vacation after your vacation," Some people have said to me. This is absolutely true.
It can be difficult to get off work to travel at all.
This was especially true when my husband was in the army. There is no holiday time. Leave can be denied. In fact, leave is often denied. The army comes first always. This meant that our trips home were often very short. Sometimes, we stayed put for the holidays.
Kids grow quickly, so you feel pressure to bring them to see family
This is one that I struggle with. I see how quickly our daughter is growing. I want my family to be able to see her when she's little. As time passes by, I feel like family members miss out on seeing those stages.
At the end of the day, each family has to decide what's best for them in terms of the holidays. We have always found travel worthwhile. For my husband and me, most of our childhood memories involved travel. When my husband was little, he and his family traveled across the country to see family. When I was little, my family and I drove to Chicago to spend Christmas with our family.
Things have changed a lot over the years in terms of holiday travel in the US. Covid for one has made travel more of a challenge. Some families decide to stay home for the holidays. Things may continue to shift in this direction. We have made the decision to travel for the holidays this year and for years to come. One benefit of having had these experiences is that we know better what to expect.