In an age of limited screen time, I'll be the first to admit that my family and I love watching TV. My kids don't have tablets, so TV is their only screen time, and over the past 19 months we have watched a lot. It gives us something to do when the weather is bad, or we have to stay home (pandemic parenting, anyone?), but it can also be comforting in stressful times. For me, the key to this is choosing shows that I enjoy watching as much as the kids do. Sometimes their shows are background noise for me while I'm doing things around the house, and I prefer to listen to something that doesn't drive me crazy. It is my house too, after all.
I have three kids, six years old and under, and I enjoy these five shows as much as they do.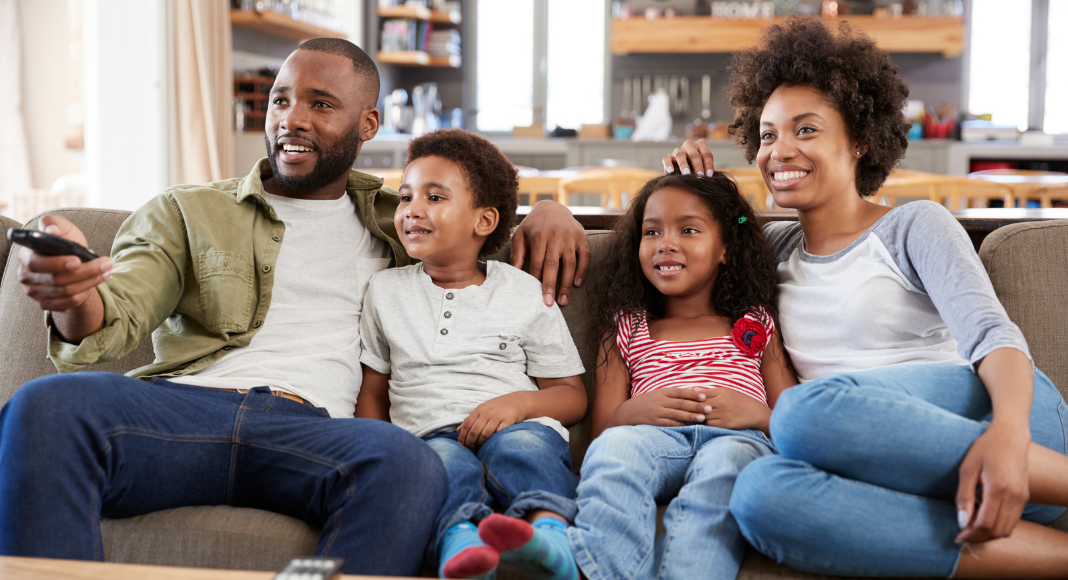 If my family had to pick only one cartoon to watch, Bluey would be it. Each short, seven-minute episode features a dog named Bluey, her sister Bingo and their mom and dad as they go about their everyday life. It's surprisingly relatable, and they even manage to sneak in some adult humor. If you don't have little kids, this one is still worth watching. My favorite episode — featuring sisters Bluey and Bingo bickering in the store (sound familiar?) — is from season 2, episode 2, "Hammerbarn." Watch on Disney Junior and Disney+.
Daniel Tiger is a classic, a spin-off of the beloved Mr. Rogers, and it has been a favorite in my house for years. The cartoon is cute, the songs are catchy, and your kids will take something positive from every episode. If you happen to be in the midst of potty training, I highly recommend season 1, episode 11, "Daniel Goes to the Potty." Watch on PBS and Amazon Prime.
If your kids are in that stage of not-quite-preschooler but not-quite-big kid, they might be ready to branch out from cartoons. My oldest daughter and I started watching Full House together around her fifth birthday, and I was surprised by how nostalgic I felt. Despite it being a G-rated show, some more difficult subjects are discussed at a surface level (death, drinking, eating disorders), so I'd recommend starting with the earlier seasons and being prepared to have conversations if needed. Watch on HBO Max.
I feel like every kid is fascinated with dinosaurs at some point in their childhood, and this is where we're at with my four-year-old son right now. Naturally, this is his show of choice at the moment. As it says right in the title, Dino Dana features a girl named Dana who is obsessed with dinosaurs and can see them using something called a Dino Field Guide. This show is a follow-up to the original, Dino Dan, which my kids also love. Watch both on Amazon Prime.
Little Bear is the first cartoon that my oldest watched. After her little brother was born, I needed a way to entertain her while I fed him, so we would both sit down and watch an episode together. I find it calming and comforting and reminiscent of my childhood, and my kids like to follow the adventures of Little Bear and all of his friends. I recommend starting with the very first episode, "What Will Little Bear Wear?" We are also big fans of the books. Full episodes are available for free on YouTube or watch on Noggin.
If you are particularly tired, you might find yourself zoning out to one of these shows well after your kids go to bed. Do you have a favorite kids' TV show?