Whether we are ready for it or not, the countdown to the holidays is undoubtedly underway! It is common to feel pulled in many directions throughout December, but ultimately, we want to enjoy the holiday season as much as possible, right? Getting organized and focused on all the possibilities of fun festivities can be the best way to experience more holiday cheer and reduce that notorious yet unwelcome holiday stress.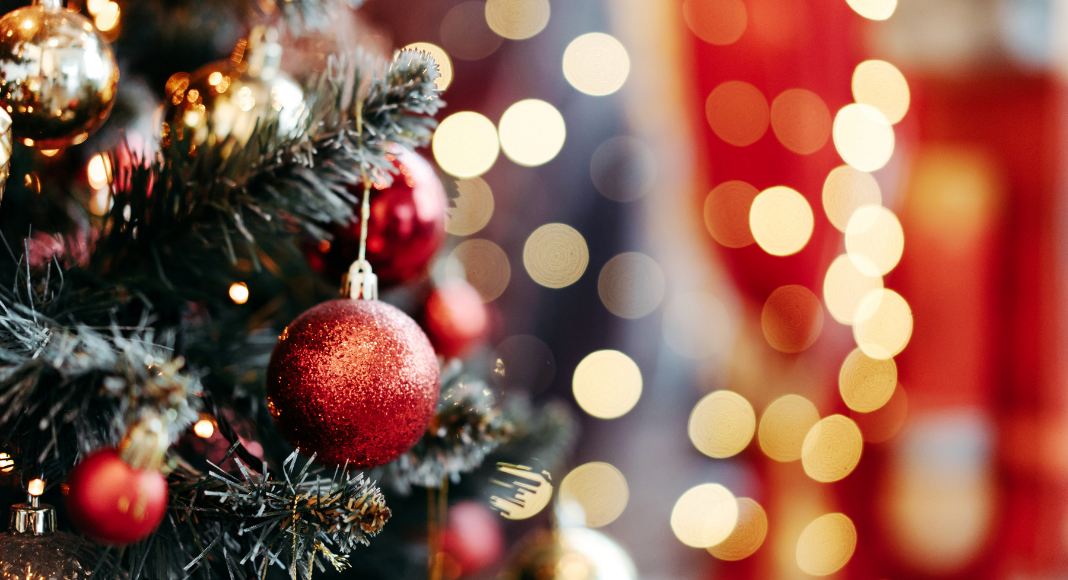 It's exciting to know you can make the most out of your days leading up to the big event. Here are some ideas for your holiday bucket list:
Volunteer
When we give our time and volunteer to help others, we boost happiness and instill a strong sense of self-value and purpose. The opportunities for you and your family to donate your time or make a financial contribution are endless! Maybe it's making time to help at your church, donating to a local food pantry like Gleaners, or walking dogs at the Humane Society. You will not only be helping others, but you will be reducing stress and increasing your enjoyment of this holiday season.
Visit Santa Claus
This can be fun for kids and adults alike, whether it's at any of the area's Simon Property malls, a retailer like Cabela's, or many other options! Our favorite is going on a holiday train excursion like Sullivan's Santa Express, a small, trackless train that navigates throughout the outdoor garden center at the Sullivan's Hardware store and takes you to see Santa at the North Pole. Along the way are multiple colorful displays, talking reindeer, decorations, and lots of smiles and laughs throughout the winter wonderland! Another favorite is the Polar Express Train via the White Water Valley Railroad in Connersville, which simulates the movie Polar Express. What's better than hot chocolate, cookies, and Santa visiting each child on the train?!
Santa can also be found at the Indianapolis Zoo, the Indiana State Museum, The Children's Museum, Conner Prairie, and many more spots around Indianapolis!
December 9th: "Christmas Card Day."
Make the time to send someone a card to celebrate this holiday season. People love getting something other than a bill or junk in the mail!
December 11th: "International Children's Day."
Be sure to donate a toy to celebrate this very special day. Some kids do not know if they will receive anything; when we donate, we ensure they get to experience a little magic of the season. Maybe check out the local store called the Toy Pit, a modern antique toy store specializing in collectibles. From LEGO to Marvel to My Little Pony, Rainbow Brite, Hot Wheels, Barbie, GI Joe, Star Wars, Disney, and much more, you're sure to find something, whether modern or vintage, to brighten a child's holiday season.
Be a Secret Santa
Surprise a neighbor or co-worker with a secret card or gift. It's always fun putting a smile on other people's faces. Not sure what to buy? A Taste of Indiana is a local shop that has unique gift baskets for all occasions. They allow you to create a custom gift or choose from their pre-arranged selections involving food, sports, and other themes.
Read a Christmas story.
Reading Christmas books with your kids can be enjoyable for all of you, illuminate the beauty of Christmas, and heighten the anticipation of the big day.
Watch a Christmas movie.
Whether it's Elf, Home Alone, the Grinch, A Christmas Story ("Fra-jee-lay! Must be Italian!") or a classic like It's a Wonderful Life, watching a Christmas flick can instantly put you in a good mood and remind you the little things can truly be big things.
Bake
For some, baking is a form of stress relief. It's also a way to revel in the holiday spirit and hand out some sweet treats to the special people in your life. Or, if you don't want to do the baking, local bakeries are always ready to spoil you and your loved one with goodies. Taylor's Bakery, Amelia's, BitterSweet, Confectioneress, and Rene's Bakery are all very popular around Indy!
December 20th: "Go Caroling Day."
Maybe you could organize a group to get together and sing songs in your neighborhood or apartment complex, or maybe just serenade a lucky co-worker or random bypasser at Target. It's ok to get festive…and weird!
Visit a tree lighting ceremony
What a beautiful holiday tradition this can be! Whether it's the Circle of Lights downtown or the winter wonderland at the Indianapolis Zoo, many places are offering a chance to enjoy this experience. The Indiana Historical Society also offers a "Festival of Trees" through January 8th.
Wear an ugly Christmas sweater
Ugly Christmas sweaters will never get old! What is your favorite? I love my sweater dress with the leg lamp that lights up, based on A Christmas Story.
Give a teacher a surprise.
We know teachers work so very hard, especially in current times. Showing them our appreciation this holiday season with an Amazon gift card or a homemade card will help remind them they are indeed making a difference.
Take a drive to see Christmas lights.
Don't want to hang your own lights? Perfect! Driving to view the beauty of Christmas lights around town can really be a highlight of the holiday season. Go see what others have whipped up for their beautiful displays. Also, this year Ruoff is hosting "Magic of Lights" in which vehicles can drive through a mecca of Christmas lights and decorations; they will feature displays with LED techttps://www.indianastatefair.com/events/2021/christmas-nights-of-lightsnology and digital animations. The Indiana State Fairgrounds also offers "Christmas Nights of Lights" through January 2nd, and Newfields is featuring their popular "Winterlights" in which you can navigate the multiple breath-taking light displays along the garden paths.
Exercise, hydrate, eat well. Repeat.
While checking off bucket list items, don't forget that sleep, exercise, nutrition, and hydration are all important for taking good care of yourself and managing stress. 'Tis the season to be merry, not a stressed-out Scrooge.
Tell loved ones you love them.
We are never guaranteed another day; be sure to let the people in your life know how you truly feel about them, even if you've told them before. Embrace the love and joy that can exist in the holiday season!