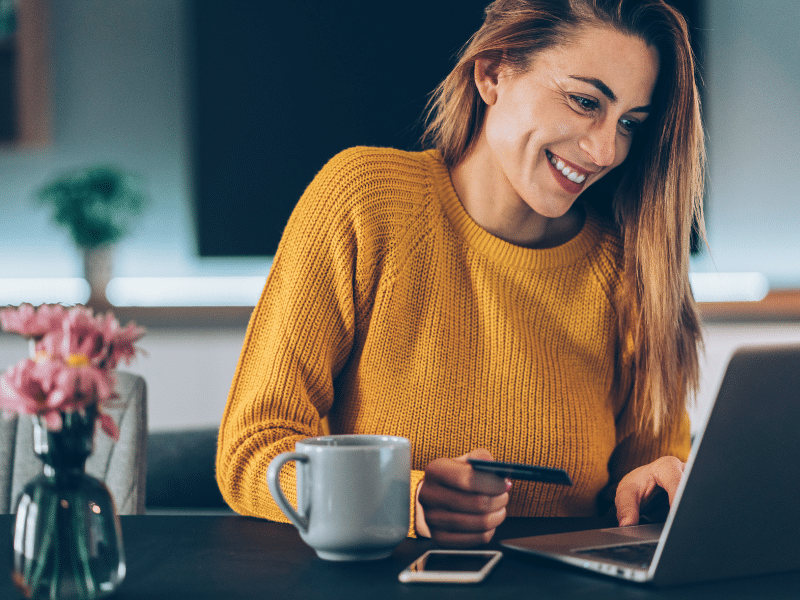 These are not your average STEM toys. We aren't talking about Legos or Picasso tiles in this post. We are looking at the latest and best ways to get your child excited to play but be secretly learning at the same time. If you aren't familiar with STEM, it is the acronym for science, technology, engineering, & math. As a teacher and mother, I can attest to how much children of all ages love to play with these types of toys. It keeps both 2-year-olds and 10-year-olds engaged during playtime. 
Why is STEM important? STEM learning and playing can give children a unique skill set, as they are learning, adapting, and being creative while just playing with one simple toy. It allows the imagination to explode. I am in constant awe of what my son can build and create, and where his mind goes to explain to me what he created, how it works, and then incorporate it into other parts of his play. It is the same at school with my fourth-grade students. They will come up incredibly proud of a creation they built with simple gadgets or objects. 
Blockaroo Magnetic Foam Block
This STEM toy is a little on the pricey side, in my opinion, as it retails for over $100, but I had to highlight it. This toy can be targeted to your littlest STEM learners in your house.  These blocks are meant for children aged 18 months to 6 years. I love the wide age gap, as I could have my youngest playing with the same toy as my oldest child. The blocks have strong magnets that hold them together, while being able to manipulate them every which way. Bonus, they can go in the bathtub!
Straw Constructor Building
I first fell in love with this toy when I received them through a Donor's Choose grant for my classroom. My fourth graders were obsessed with these strong straws, with small connector pieces. After seeing the hundreds of designs from my students, I decided to put this on my son's wish list for last holiday season. He received them as a gift, and he creates anything from fire stations to designs he can fit through. This STEM toy is usually around $15, so it is a steal, in my opinion, given the amount of engagement of all ages. Do be careful if you have younger children, as the connecting pieces are quite small. 
Magnetic Science Kits
There are many varieties of kits for this topic, but it is definitely for your older STEM learners. Magnets are so mesmerizing, even at a young age. KidzLabs has a great kit that focuses on anti-gravity. This kit, targeted for kids aged 8 and older, has everything your child needs to learn about force. 
Playstix
When looking for back-to-school items at one of our local teacher stores, I stupidly took my own two kids along who wanted everything under the sun in the store. Although, I am not sure I can blame them. We stumbled upon Playstix. These rod-like pieces with a grooved design are easy to stack, stay together, and create endless amounts of engagement. My boys were especially into the secondary pack that would give them the ability to create their own vehicles. 
Numberblocks
This STEM toy caught attention, as it can be played while watching the show  Numberblocks, if your kids are into that show. The Numberblocks are used with (or without) the show to learn basic mathematical concepts like addition, subtraction, multiplication, and division. These cute little blocks can also be played with task cards. If your child is not into this show, you can buy small math manipulatives. My boys love playing with these, and they are the perfect size for my diaper bag.
Roller Coaster Challenge
During a science unit in 4th grade, my students were given the opportunity to build their own roller coaster out of everyday items in a group. Their goal was to learn about force and motion, and I can tell you they learned a lot through the experience as they edited their creation and solved any issues that came their way. I found something similar online, called the Roller Coaster Challenge, where kids (ages 6+) have the opportunity to beat challenges set up through the game. 
Coding Critters
The list of critters to choose from is basically endless for this activity for kids aged 4-10.  The screen-free challenge is set up through a book where kids learn how to code to make the critter do fun activities like hide-in-seek, like this adorable dragon version. This is one of the many items on the list that has caught my eye for my own boys this holiday season. 
Circuit Building Kits
This is another great kit that is targeted for older children, but there are many varieties you can buy to accommodate your child's interest. A few that have caught my attention are electronic snap circuits and an electrical circuit board. Kids are fascinated with circuits and can create some extremely advanced designs while working on their physics, electrical engineering, and problem-solving skills. 
If one of these items didn't make you want to "add to cart" immediately, that's okay. Try doing some research on your own to see how you can incorporate this type of engaging play into your child's daily rotation of toys. I promise it may give you an extra few minutes on the couch to enjoy a warm cup of coffee. Well, maybe.