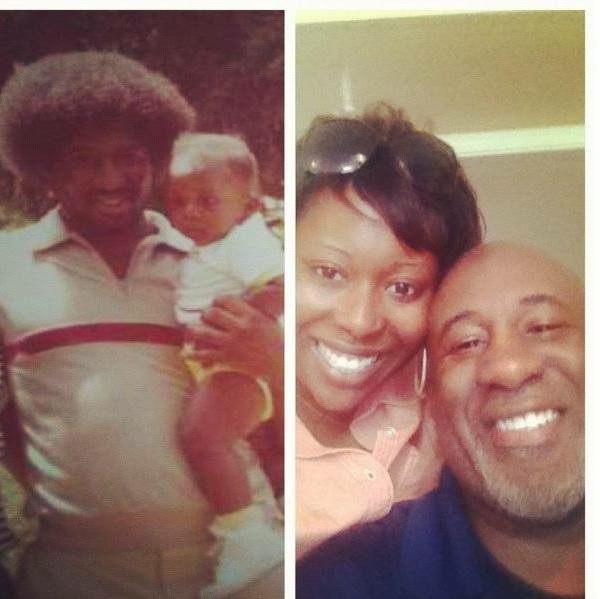 My dad hates attention. Even as I write this post, I can imagine him cringing at the fact that I am writing him this letter! However, my dad deserves some kudos because he is a dynamic man, and I may be biased because I am a "Daddy' girl," but even if I weren't, I would still think he is great. He is the great sacrificer, the ultimate guy's guy. My dad has worked two and sometimes three jobs to ensure that we have everything we wanted and needed. My brother and I went to college because of both of our parents' sacrifice, but we excelled while our father was fatigued. I want my dad to know his sacrifices didn't go unnoticed and that although he's the ultimate introvert, on Father's Day, he deserves all of the attention he receives.
Dear Daddy:
I know that you hate a lot of "fuss," but every once in a while, let us tell you thank you. Even though I tell you daily how amazing, insightful, and resourceful I think that you are, I don't think you truly understand how that has impacted my life. You taught me from a very early age that for everything you desire, you will have to work hard for it. You displayed this daily in your insane work ethic and willingness to go to the end of the earth for your family. From seeing you work two and sometimes three jobs at a time and juggle home life with a wife and two young children, you brought home the importance of education. For Stephen and I, college was not optional and that for us to live our best life, a high school diploma isn't going to make the cut. So you moved us into our dorms with such pride because although you never got the opportunity to do this, you took such pride in seeing us do it. For years, we've seen people close to you leave, yet you've handled every transition with the most dignity. Because grief only lasts for a certain amount of time and although people pass away when you live a certain way you get to see them again. Thanks, Dad for being the voice of reason. There are things that I can tell you that I don't feel comfortable telling anyone else because with you, cooler heads prevail and for that I am eternally grateful. Now, seeing you as a grandfather, the same compassion you brought to parenting, you bring to grandparenting, which is why Weslie and Trey adore you so much.
When I met Steve, the task of courting me was insurmountable because you set such a great example of how I need to be treated, and some would say that you "spoiled" me. However, when Steve and I began dating, he exemplified a lot of the great qualities that you possess. He is thoughtful, considerate, and courageous. So I am extremely sure that I married my father, and I am fine with that because you set such a sincere example that I am fortunate to love both of you.
Daddy, there is no possible way I can repay you for everything you've done for me and the perfect example that you set. I can, however, tell you how much I love and appreciate you for being ever-present, even in times of sheer exhaustion. Therefore, this Father's Day please know we appreciate each and everything you do!
Love,
Dee