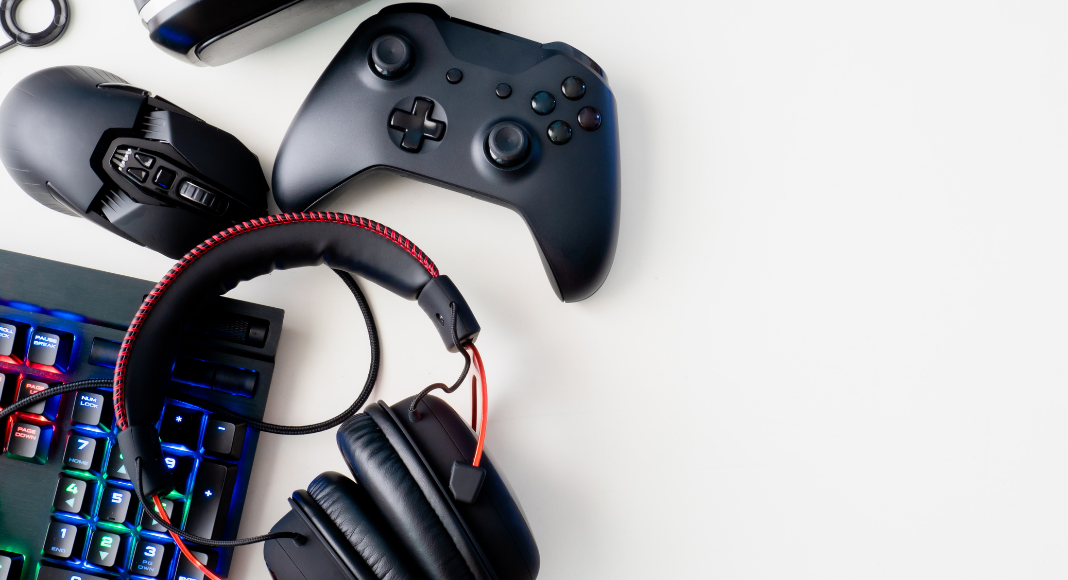 My 12-year-old son is a serious video gamer. He's been playing seriously for a couple of years now and with predators and hacking being so prevalent these days,
I do my best to monitor his safety along with his usage.
Trying to keep him safe online
, I had linked his gamer account to my personal email so that I could be notified about screen time limits and in-app purchases. Since I have it set up that way, last Saturday, I was awakened by a phone ding for an email notification from my son's gaming console company first thing in the morning saying that some changes had been made to his account at 4 a.m. that morning.
"Say what!?"
I nor my son were even still up at that hour so, I immediately sat up and checked my email to find out what in the world is going on. After logging in, I found an email saying that my "email had been successfully removed" from my son's account and the "password had been successfully changed."
"Um…Say what!?"
So, I frantically logged into his gamer account to see who had been in the account. When I logged in, the first thing I saw was that his cutesy cartoon profile picture and childlike gamer tag had been changed to a picture of some twenty-something hacker holding a wad of cash spread into a fan that was partially covering the majority of his face and my son's gamer tag now said "Gmer_sxxy25".
Again…"Say what!?"
So, I find the console's website page and navigate to their 'Contact Us' page only to find out that there isn't any real way to contact them without first speaking to their digital 'gamer bot' for assistance first. Ugh!
I give in, and dutifully type my entire issue about my son's account being hacked in the 'gamer bot' window and click 'Send'. Then 'gamer bot' responds within milliseconds with a very long FAQ list; none of which mention the word 'hacker' or the scenario of being hacked.
After going about five or six rounds with 'gamer bot', it finally says…"I see you've already contacted us about this issue. Sorry, we weren't able to fix your issue. Please try again later." You guessed it….yep, again.
"Say what!?"
I gave in to 'gamer bot' and hunted down an email address from some online forum pages and finally emailed the console's company with my issue. Within milliseconds I received a no-reply email saying they'd received my message and someone would be with me within 48 hours.
The next afternoon, I received an email response from 'Sunshine-Grace" (true-story) telling me that she would need a few things from me to confirm that the account actually belonged to my son instead of the hacker first. Well, a few things turned out to be: the original gamer tag (which had been changed by the hacker); our IP address (the location numbers for where the console is physically located); the last four digits of any credit cards used to make in-app purchases; our city & state; and the oldest and newest receipt for purchases made on that account that we could find; along with a few other unmentionables.
So, after spending several hours doing research to find everything Sunshine-Grace asked for, I confidently hit 'Send' on the hefty email containing my entire Saturday afternoon's time and efforts.
The next morning, Sunshine-Grace responded saying she believed that my son had been hacked and that she would kick "Gmer_sxxy25" out of my son's account and give it all back to my son but first she required me to set up 2-Step-Authentication on both his email and his gamer account. (2-Step Authentication is a process that requires a user to prove their identity in two different ways before granting them access.) So, I logged on and set them both up requiring the email and console to send me a texted code first or for it to require a code from an Authentication app prior to allowing anyone access to them. After doing that, Sunshine-Grace finally relinquished the full account back to my son.
So, unless you want to be hacked by "Gmer_sxxy25" or you want to dedicate an entire Saturday to video-game-receipt research from 2-years ago OR spend several hours emailing back and forth with 'gamer bot' and 'Sunshine-Grace'….be sure to set up multiple step authentication on all of your children's devices and email accounts they currently have (and yours too)!
Trust me, it's worth it in the end!
The gamer tag used in this post was made up to protect the identity of the actual gamer.