You've waited 365 days to plan the perfect Pinterest-worthly birthday party for your little one. You start checking off all of the must-have items to make sure the day is a complete success: decor, food, cake, attire, guest list, and of course, the sequence of events, including the infamous cake smash. My husband and I took the traditional first birthday party and put a spin on it taking out some of the unnecessary stress for celebrating a tiny human who will never remember a single aspect of this day.
My husband and I wanted to honor and celebrate our new little guy, knowing he deserved to have something special just for him. But neither one of us was overly keen on the over the top first birthday parties, plus we live in a townhouse downtown, so we had to start thinking about dwindling down the guestlist for space and parking reasons. We brainstormed how we could celebrate with loved ones, fit everyone in our house, and have a low-key celebration all in one. Then I thought back to open houses and how we use that style of a party for large crowds at graduations. Why not have an open house style first birthday party?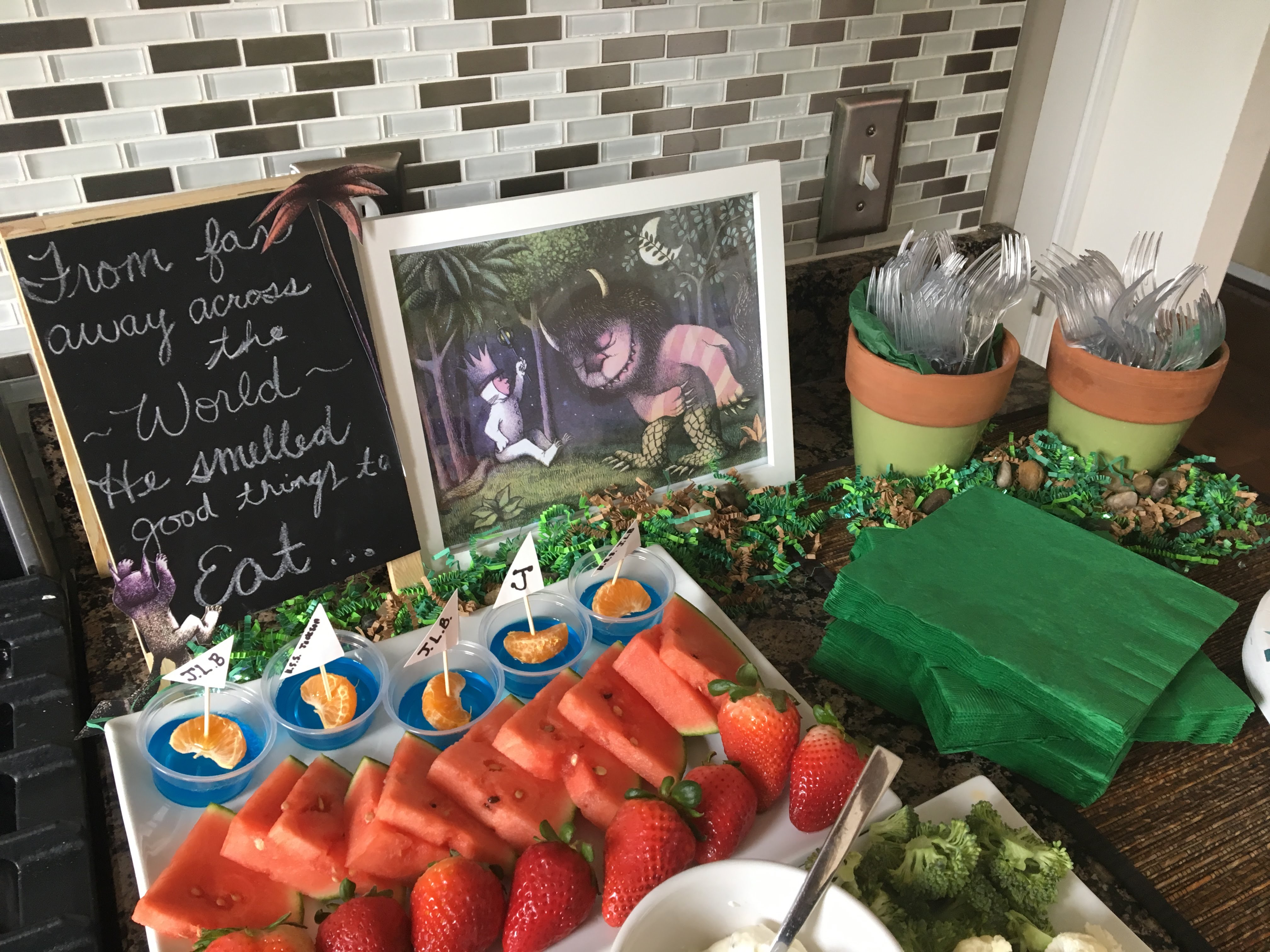 When planning, I still did the fun things like choosing a theme and planning out the decorations, food, and what he would wear for the big day. As a teacher, I went with one of my favorite books, "Where the Wild Things Are." I planned out food to compliment the theme with fun little finger foods, and many of our newly 1-year old's favorite foods. And of course, we got him a smash cake (to be done on his actual birthday) and cookies to celebrate with our guests, made by my awesome friend.
Our invitation was pretty standard, but it did state it was an "open house" style event, so you could come anytime between 2 and 5. This allowed for simple food choices, where we didn't feel like we needed to feed everyone a meal, but also allowed families to be flexible if their children were still napping, sporting events, or church events since it was on a Sunday afternoon. We also made a note at the end of the invitation to not bring gifts. We didn't need the gifts, and we weren't planning on having a designated time for him to open them, so it was best to eliminate that part of a standard birthday party. Since there were no gifts, people didn't need to stick around to watch their gift be opened by Mom and Dad, rather than the child, who would just get fixated on the bow and not care a lick about what was inside the box anyway.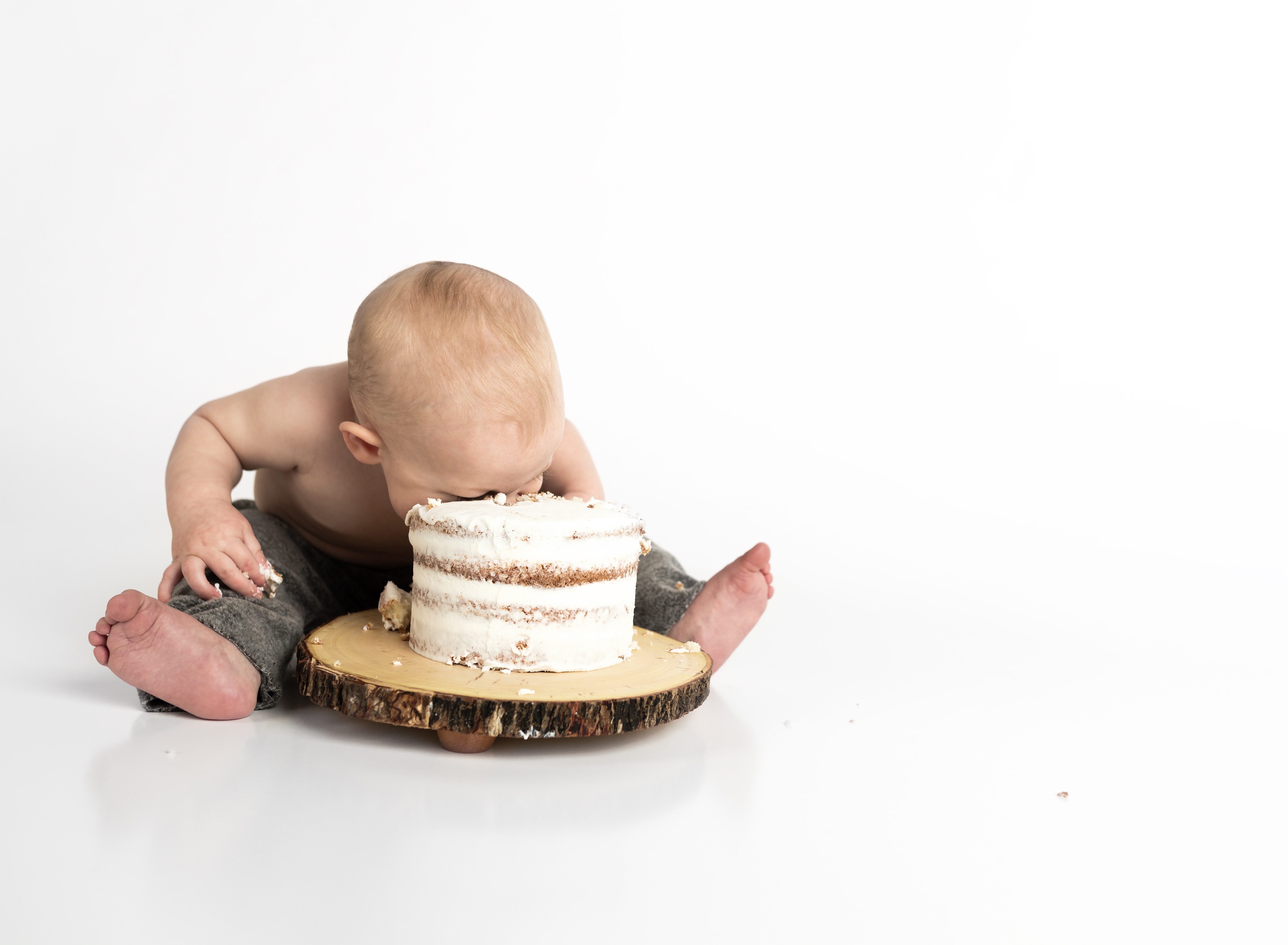 This may be an unpopular opinion, but not everyone loves watching a 1-year old smash a cake. I think of my friends without kids that are invited to the party, and they aren't really into it at this point in their life, if ever. Other people at the party are anxious for you to have this part of the party so they can bolt, as it signals the end of the celebration. At our open house, we didn't do the on display cake smash, since people were coming and going as they pleased. We decided to do the smash cake with just the 3 of us and let it be a personal family memory. Looking back now (a year and a half later), I don't regret this. I think of my husband and I being present in the moment and enjoying it. Not getting distracted by family members or people trying to get a picture, that let's be honest, they will never do anything with.
Overall, having this style of layout for our son's birthday party worked for us. We were able to mingle with all of our guests, whether they stopped by for 15 minutes or stayed the entire 3 hours. My husband and I were able to chat, play out in the yard with everyone (instead of leading pre-prepared games), and not keep to a rigid schedule. We were actually able to stay stress-free and enjoy the special occasion. Being present was our primary goal, and this style of birthday helped us achieve that.