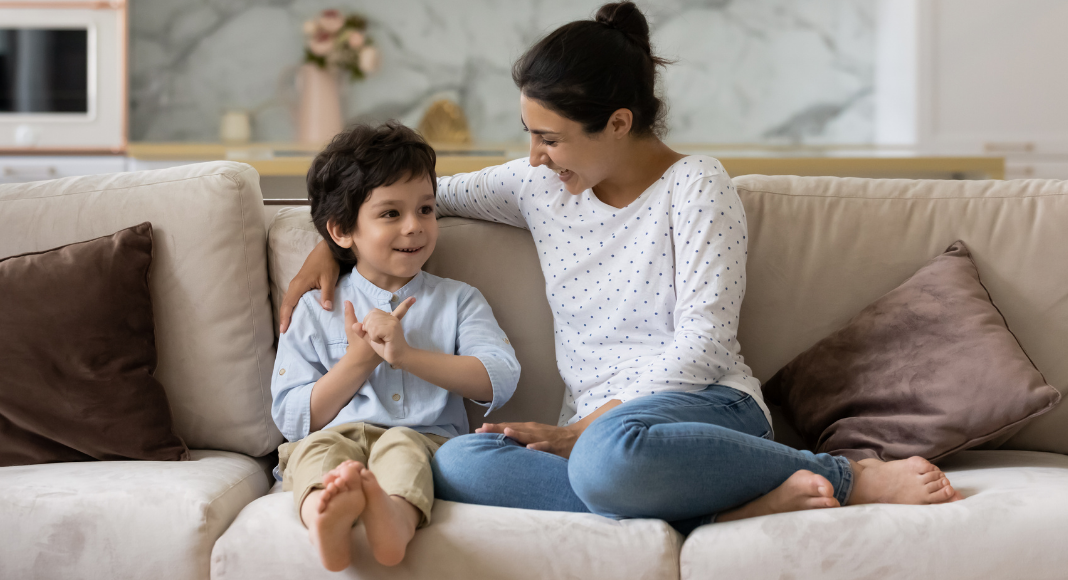 "Tell me a story, mama."
This is the phrase often uttered by my three-year-old in the moments before nap time. I used to dread it. With a newborn and older son to worry about, I'd always want to rush the kids to sleep. I had so much to get done while they lay quiet in their beds and didn't have to spend every moment cleaning up Jurassic World toys or making sure the toilet lid was closed to avoid a certain crawler from causing a plumbing catastrophe. And some days, nap time still can't come soon enough. But because having three young kids makes it very difficult to have quality one-on-one time with each, I began to change my perspective.
So often, we "can't wait" for the next thing: nap time, the vacation coming up, potty training to be over, the bathroom to be remodeled. But we really can wait. I started to alter my thoughts to think "I'm excited" instead of "I can't wait". I don't want to wish away the days. They may be hard. They may test me and my patience. They may not look pretty or polished like we so often see on countless filtered social media pages. But these really are the good ol' days. I think of the character Andy in The Office when he says, "I wish there was a way to know you were in the good old days before you actually left them." I know it's cringy when people make comments like, "Enjoy this time! It goes by so fast!"… but there is truth to it. (Just please don't say it to me in the grocery store when my toddler is melting down about not being able to get a pack of gum.)
In this day and age of the one-minute bedtime story and the constant grind, I want to preserve the child and the stage of innocence. I don't want to be a part of hustle culture. I don't want my boys to think that every moment I spend with them isn't important or worthy of my attention. I want to be excited for what's to come while being still and present in the moment with my kids despite any chaos around me or in my own head.
I started to get excited for my son to ask me to tell him a story. It gave me the opportunity to flex some of my inner child muscles and also focus my attention on an intimate moment with my boy. As someone who loves the written word and has a passion for children's literature, it took me a minute to get used to coming up with my own story on the fly. But as I rocked him (yes, I rock my kids to sleep most days), the make-believe and silliness began to flow. Sometimes it starts with, "Once upon a time…" and others it's some form of onomatopoeia that spurs a giggle. A talking tarantula may take center stage, or perhaps a queen must leave her crown in the castle to catch the bad guys. Sometimes the story begins and resolves quickly and others he wants me to keep going for several minutes and across various narratives despite yawns and droopy eyes. I always oblige and try to focus on the one-on-one moment with my middle baby. A sweet moment that will stay with me is when that middle baby crawled into the lap of my nephew and said, "Tell me a story!" and the two remained snuggled close as the boys got lost in lands far far away.
On this National Tell A Story Day, carve out some time to tell your child a story. Use the beautiful tradition of oral storytelling to do a goofy voice, incorporate a tune, chronicle a character, and be intimate and excited in the present and presence of your child.