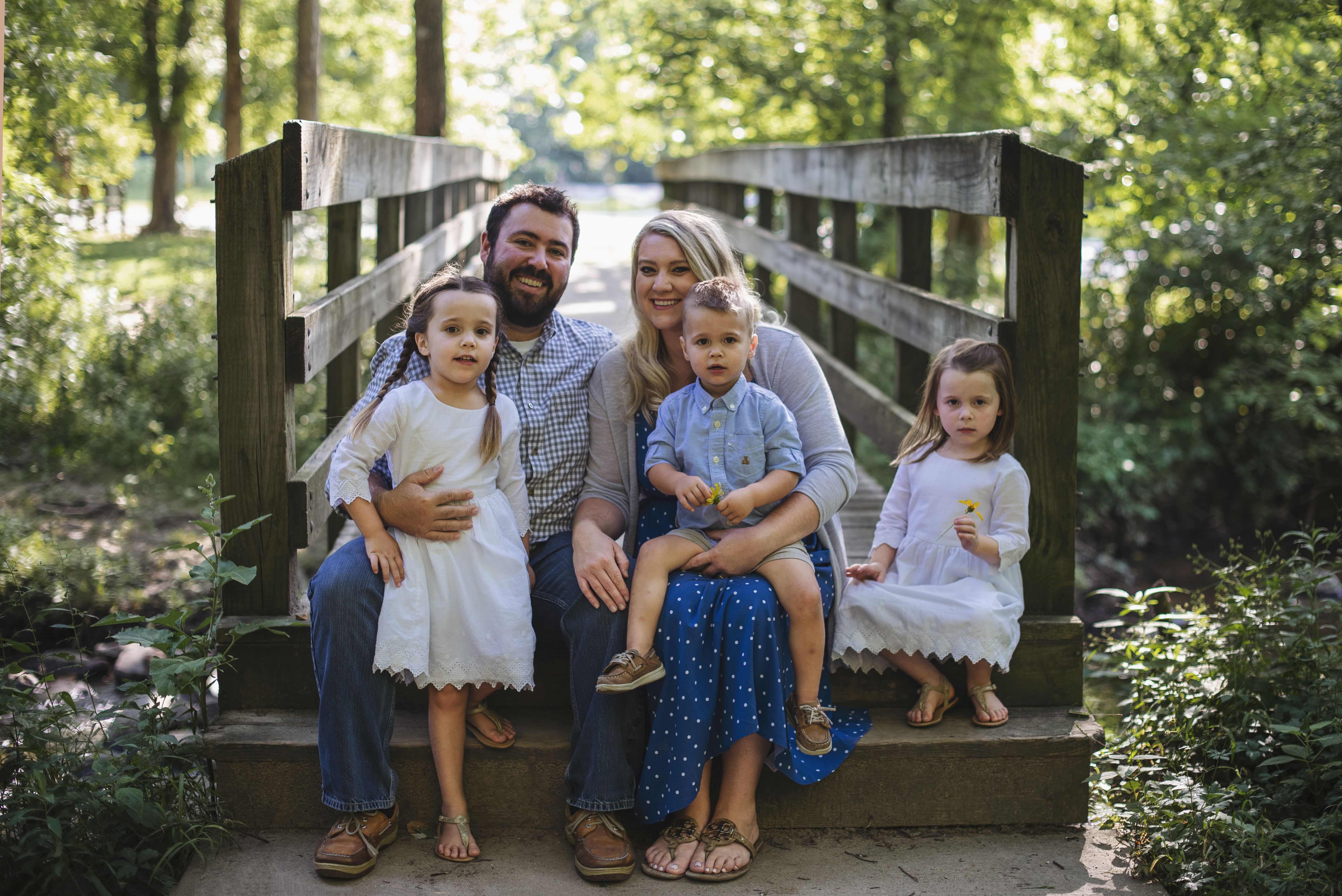 Sometime after my twin daughters were born in November of 2014, a switch flipped for me. Before their arrival I couldn't care less about leaving the house without makeup or venturing out in some sorry excuse for athleisure but after their arrival, there was a sudden intrinsic need to be presentable. Actually, I needed to be more than just presentable, I had to be perfectly put together with all members of the family being equally well-appointed. It didn't stop there either. I wanted to give meaningful gifts, take a flawless picture for the Christmas card, always have a tidy, well-organized home, host engaging parties, be actively involved in everything, and have exceptionally polite children at all times. Ha!
At that point in time I hadn't fully jumped on the Instagram or Pinterest crazy train (cue: setting unrealistic expectations for mothers since their inceptions). It was never a feeling of needing to compete, and it certainly wasn't a status thing. If I had to guess (and I'm no psychiatrist), I'd say it had a lot to do with needing to control something. We are all literally thrown into motherhood. There is no dipping a toe in the water. A lot of things suddenly feel very out of control: routines, habits, personal space, time, the list could go on. I gained a sense of control, for example, when I knew everyone, including myself, was perfectly dressed for the occasion, and I clung to that feeling.
Secondary to seeking a sense of control, I also felt I needed to give the impression that we had it all together. Did we? Nope. Definitely not. And my poor husband took the brunt of my crazy while attempting to give off such an impression. But, crazy aside, here's the thing. I don't think there's anything wrong with wanting to give the appearance of being "put together." I like to believe that I'm channeling my late Grandma O'Brien, a mother of eight, grandmother to 25, and great grandmother to 22 (at the time of her passing). She was a woman of great strength and poise who loved to entertain. Never once did you see her sweat, so to speak. I admire her, and many like her from that generation.
So, while the current generation of mothers embraces the real (read: messy) side of motherhood, which I can both completely appreciate and [privately] relate to, I'll be here driving myself and my husband a little mad. There is, after all, a learning curve to balancing ambitiously high expectations with actualizing that life with soon to be five kids under six must come with some lowered expectations.
Signed,
The Closet Hot Mess Mom