Have you ever felt the sensation of your eyelashes fluttering in the wind–like, they are so insanely long and movie-star-luxurious level that you can actually feel the air whip them around in all their fluffy and magical glory? Or, have you ever been able to create a full-on glam makeup look in less than five minutes because your lashes always look like you're heading to a photo shoot? Yeah, this has been my life for the last three weeks!
I recently had the pleasure of working with Maria Matick of Lashes by Matick for my very first experience with eyelash extensions. I knew basically nothing about lash extensions when I walked into Maria's station at The Look Salon in Plainfield. I've worn false lashes for special events and am generally obsessed with all things makeup and beauty, so I was pretty excited. I didn't know what to expect, but I immediately felt comfortable with Maria.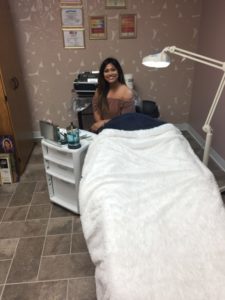 After talking with me about my preferred look and evaluating my eye shape, Maria recommended I go with the Russian Volume lash with a level D curl. I was impressed at the time she took to really understand what I wanted and what would look best. She explained that she would be applying a lash extension to every one of my eyelashes, resulting in a full, dramatic lashline that looked like it was there naturally. I had no idea the process was so detailed and precise and required such a highly-trained technician.
It turns out that it's EXTREMELY important to work with a trained and certified lash specialist; if lashes are applied by someone who doesn't know what they are doing, the process can harm your lashes. Maria explained that when properly applied by a certified professional, lash extensions actually help your natural lashes grow, in addition to looking freaking incredible.
I spent the next two hours relaxing and listening to Maria's fantastic playlist as she gently applied the lashes. I honestly can't remember the last time I relaxed in complete calm for two entire hours. After a few minutes, I slipped into a light nap, a state of consciousness where I was aware of what was happening but also far away. After a rough cold and flu season for my family and many nights of poor sleep, it felt good to have some pampering time.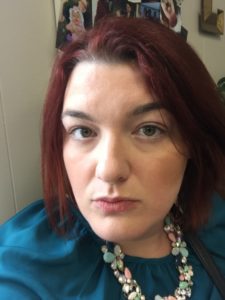 When Maria handed me a mirror to look at the transformation, I was honestly STUNNED at how incredible they looked. They were easily the fullest and most gorgeous lashes I've ever had, and I immediately wondered why I didn't know about this when I got married five years ago.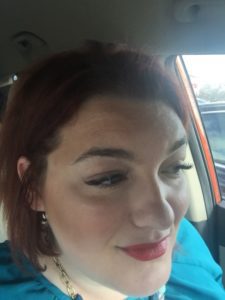 In the days after receiving my new lashes, I couldn't believe how quickly I could get ready for work in the mornings. A little foundation, concealer, blush, and bronzer and I was ready to go in just a few minutes.
I've had my lashes for almost three weeks now. There has been the normal level of shedding, but they still look amazing. The lash extensions are attached to each individual lash and fall out during the normal cycle of eyelash growth that we all experience. Maria typically recommends her clients come in for a fill every 2-3 weeks.
After a dreary winter, the lashes have actually provided quite a confidence boost for me. It's been really nice to wear extremely minimal makeup on weekends and still feel put-together and pretty. Even wearing no makeup and glasses, I still feel even more confident than usual.
If you've been thinking about lash extensions, Maria is absolutely your girl! Check out her website, Instagram, and Facebook page for more information on scheduling.