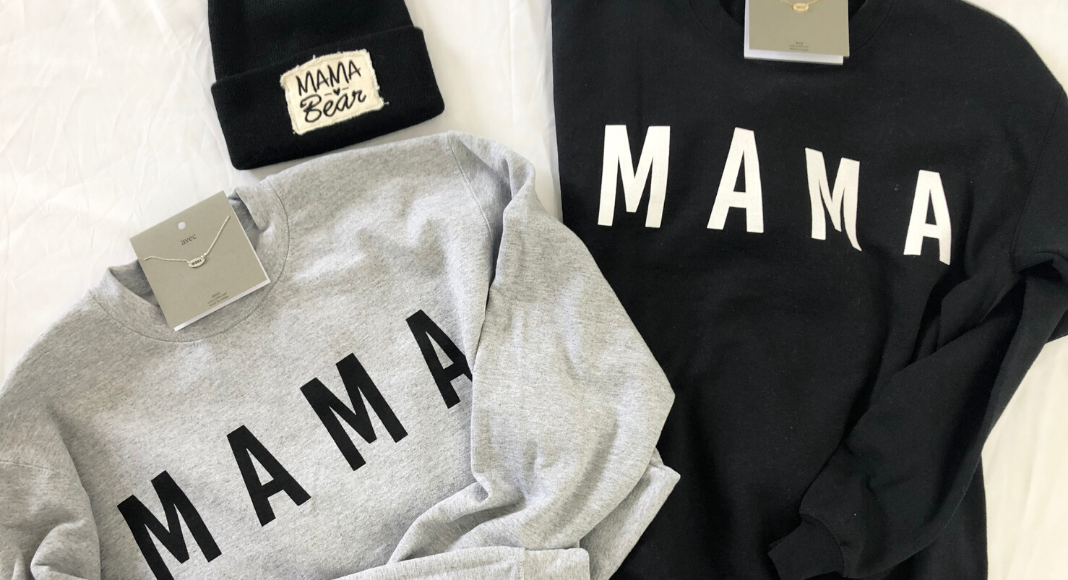 February may be the shortest month of the year but combined with the gloomy January we just had, it feels like approximately 2,394 days. But sometimes just getting dressed and out of the house even if it's a quick trip to the grocery store is good for the soul. However, this cold weather can make getting dressed daunting as well as it's just plain annoying. We are thrilled to share with you the new Mama Collection at State of Grace Boutique, one of our favorite local shops, that is perfect for every mother no matter what stage of life you're in. This line is both a casual collection for mom but also trendy and can be dressed down with a pair of leggings or easily dressed up with a cute blazer and heels.
For the past few months we have been collaborating with the owner of State of Grace Boutique, Libby Springer. She is a busy mom of three and she gets it – she understands the whole wild realm of motherhood. State of Grace Boutique was created on the ideal that our lives may be demanding which is why they want to extend a bit of grace to ourselves as mothers and women. Her store is a calm atmosphere with a variety of trendsetting clothing. Plus, there is even a darling area for your children to play while you shop and try on clothing. The whole ambiance of State of Grace makes it apparent that they have your best interest and wellbeing in mind.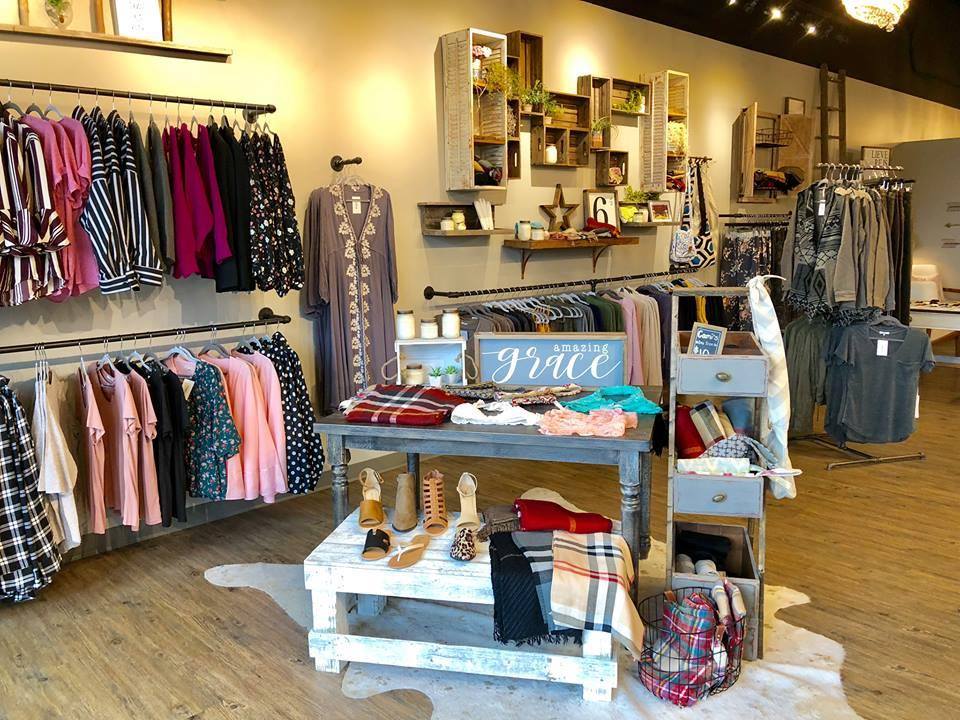 This Mama sweatshirt is the perfect cold weather staple for any and every mama! This crewneck sweatshirt comes in both grey or black and is perfect for running errands, weekend sporting events or just lounging around home in your slippers.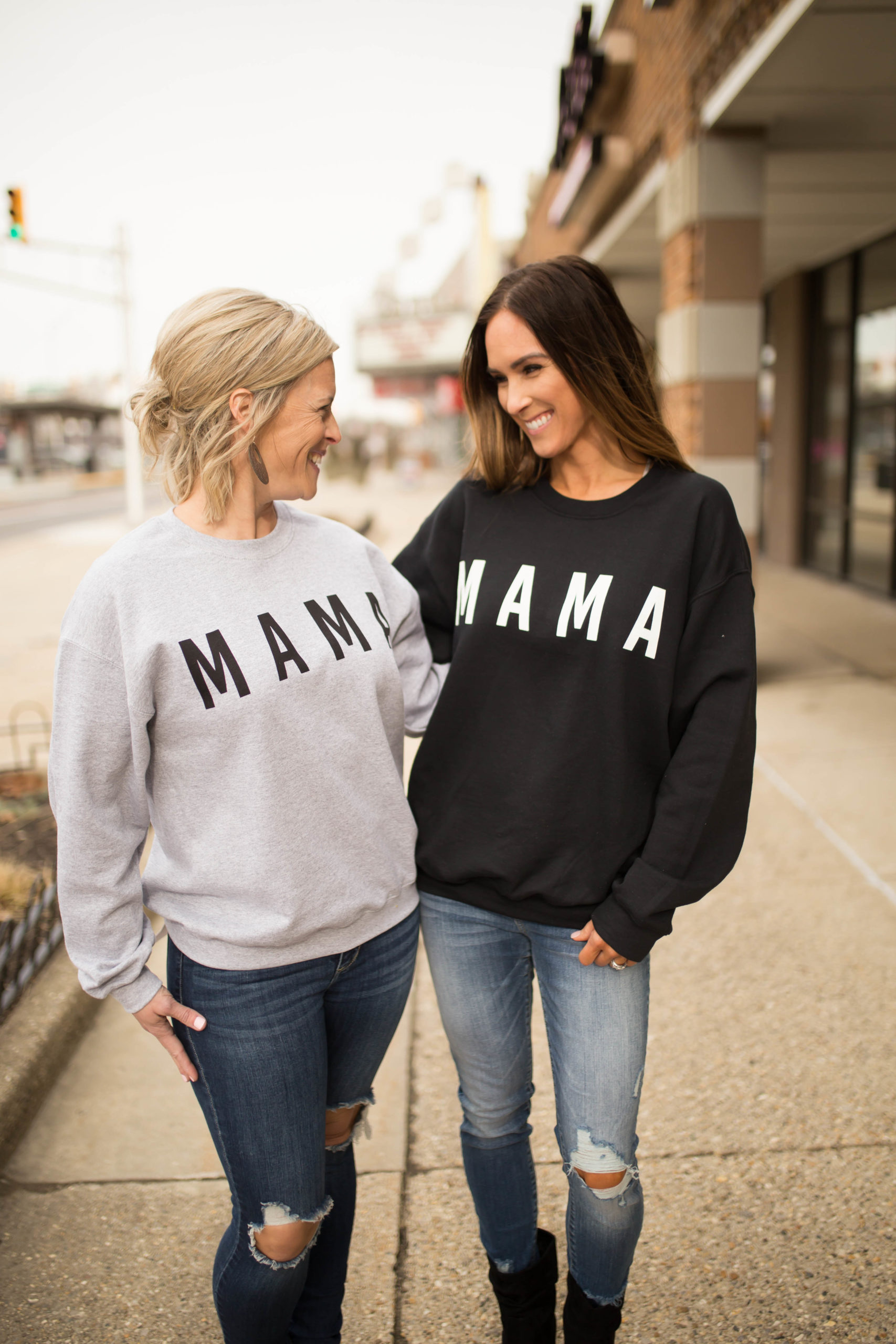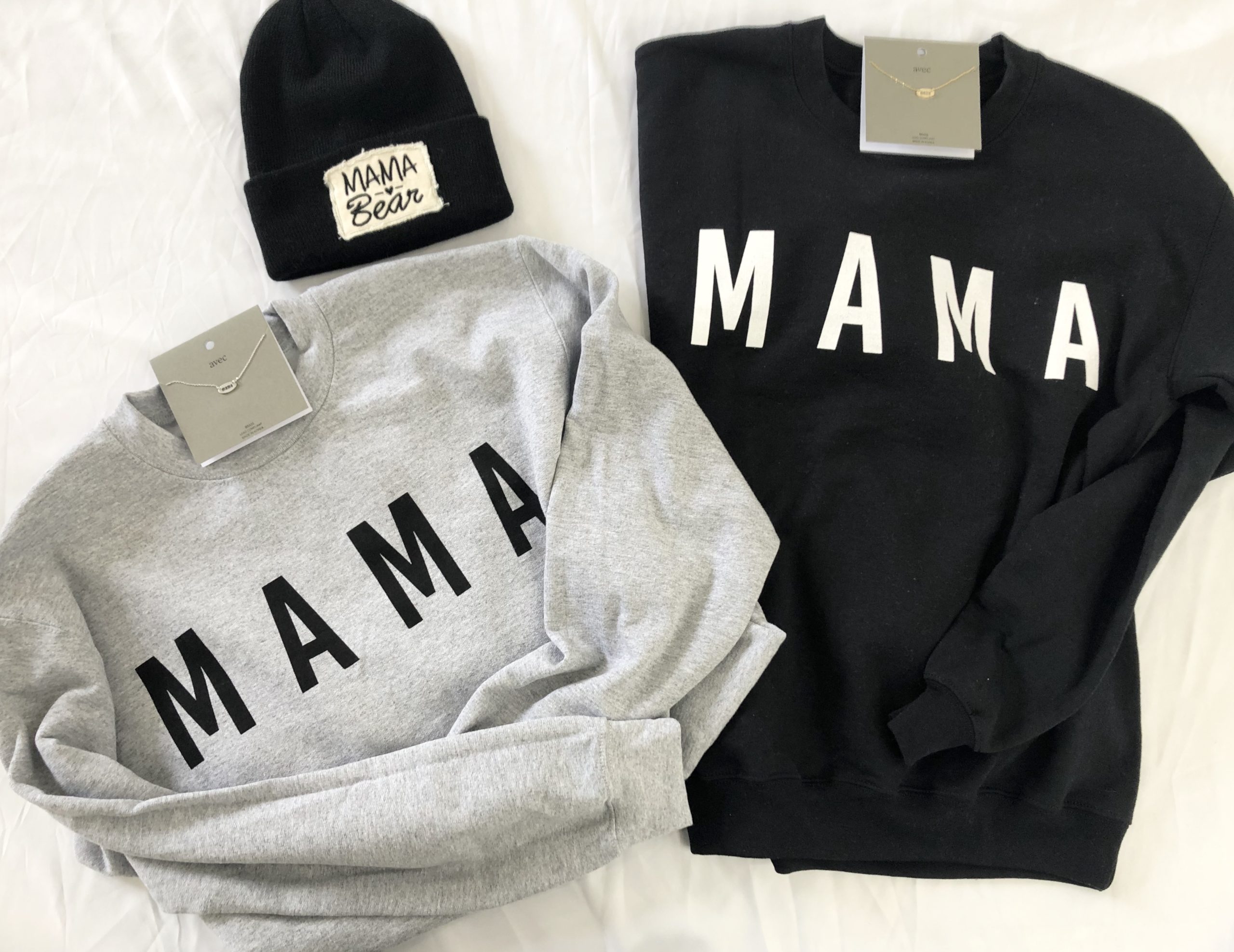 Looking for a fitted tee that's a bit longer in length? Then this Mama tee is perfect for you! These adorable shirts come in three colors – black, light grey and white and are a simple collection for your wardrobe. You can go casual by pairing your tee with a pair of comfy leopard joggers or choose to dress it up with jeans, a casual blazer and a pair of studded mules.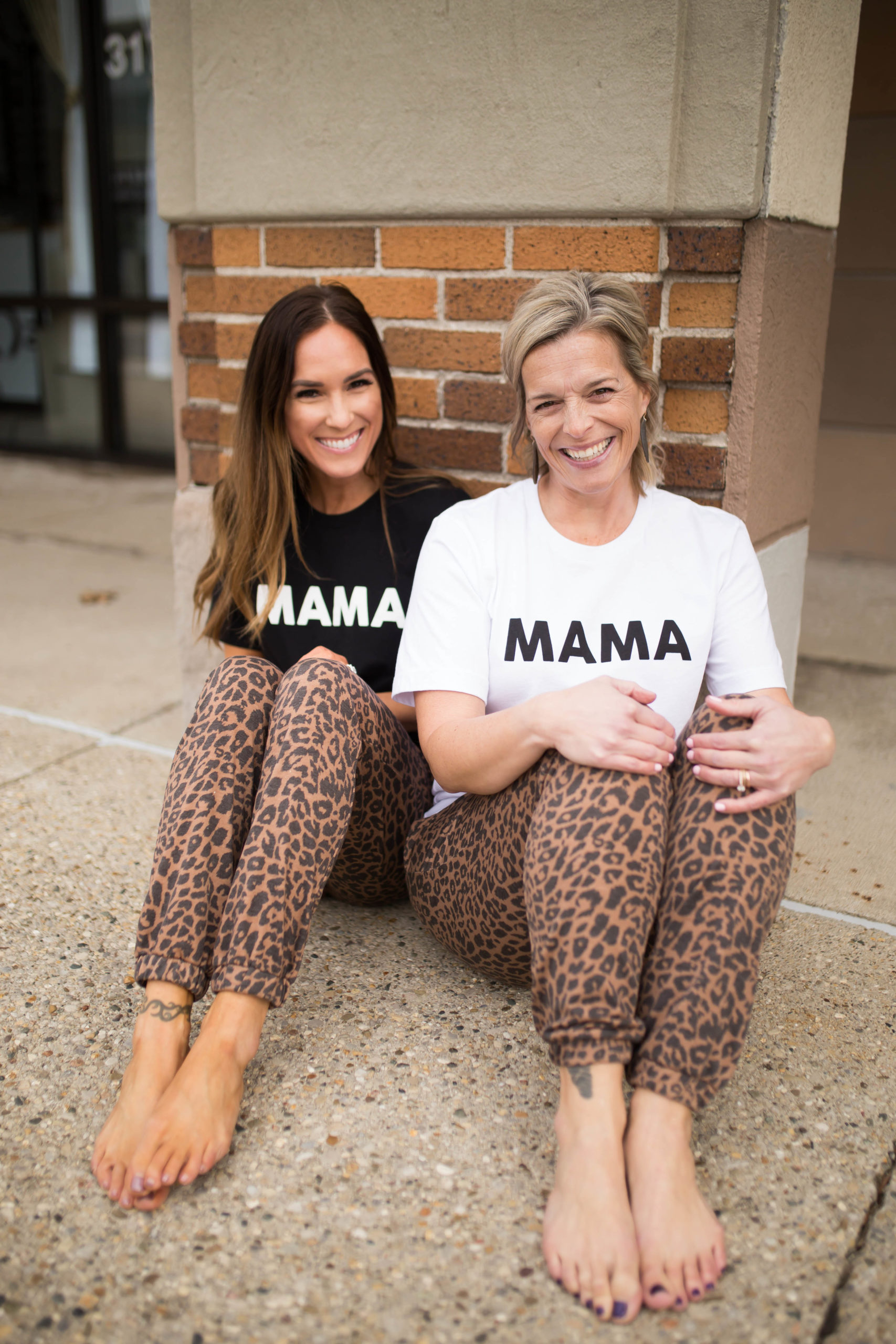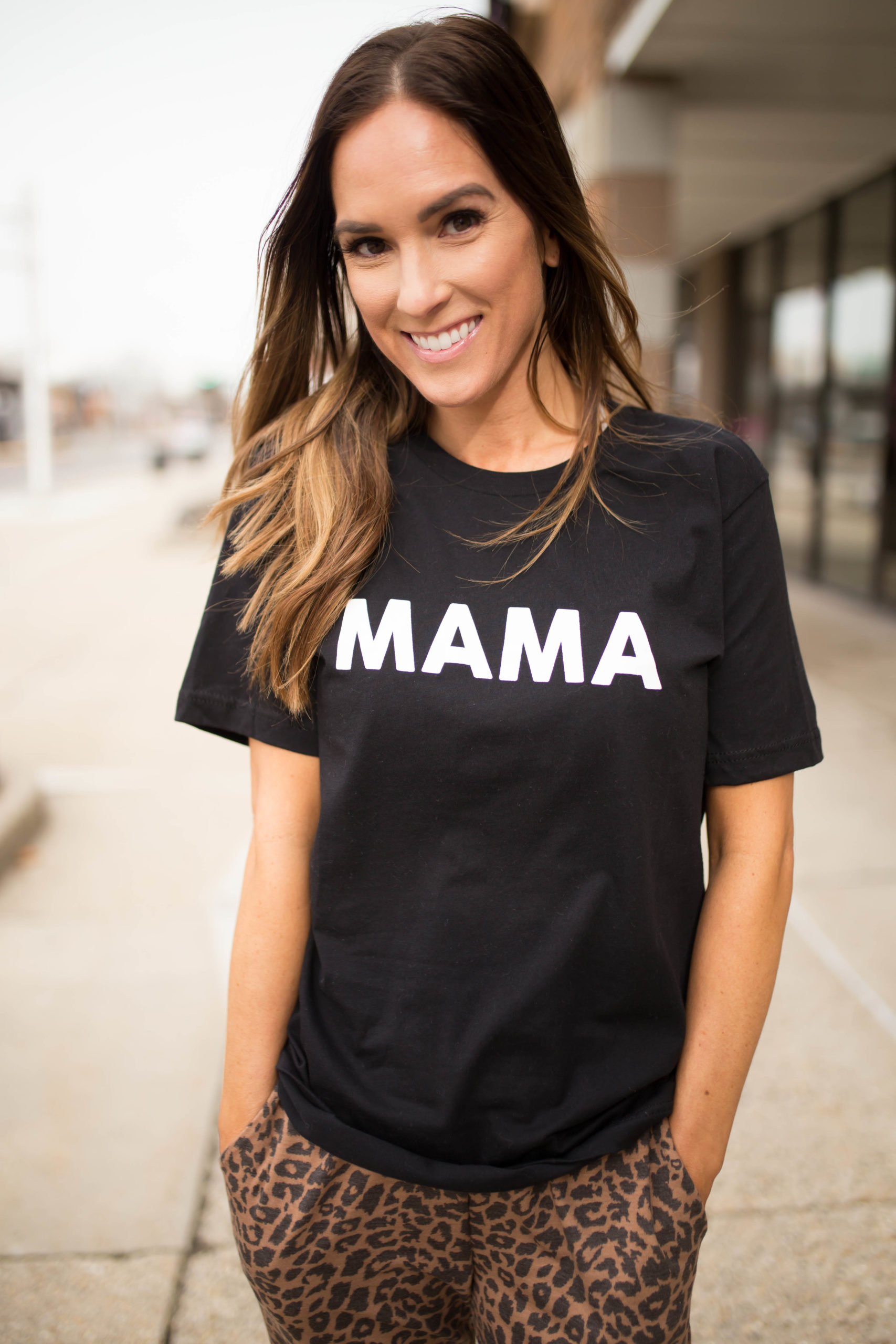 If there is one mantra you can live by as a mother, it should be about raising your children to be a kind human. And these sweatshirts are calling our name! This crewneck sweatshirt is available in both black and grey and would look darling paired with these snakeskin wedged sneakers.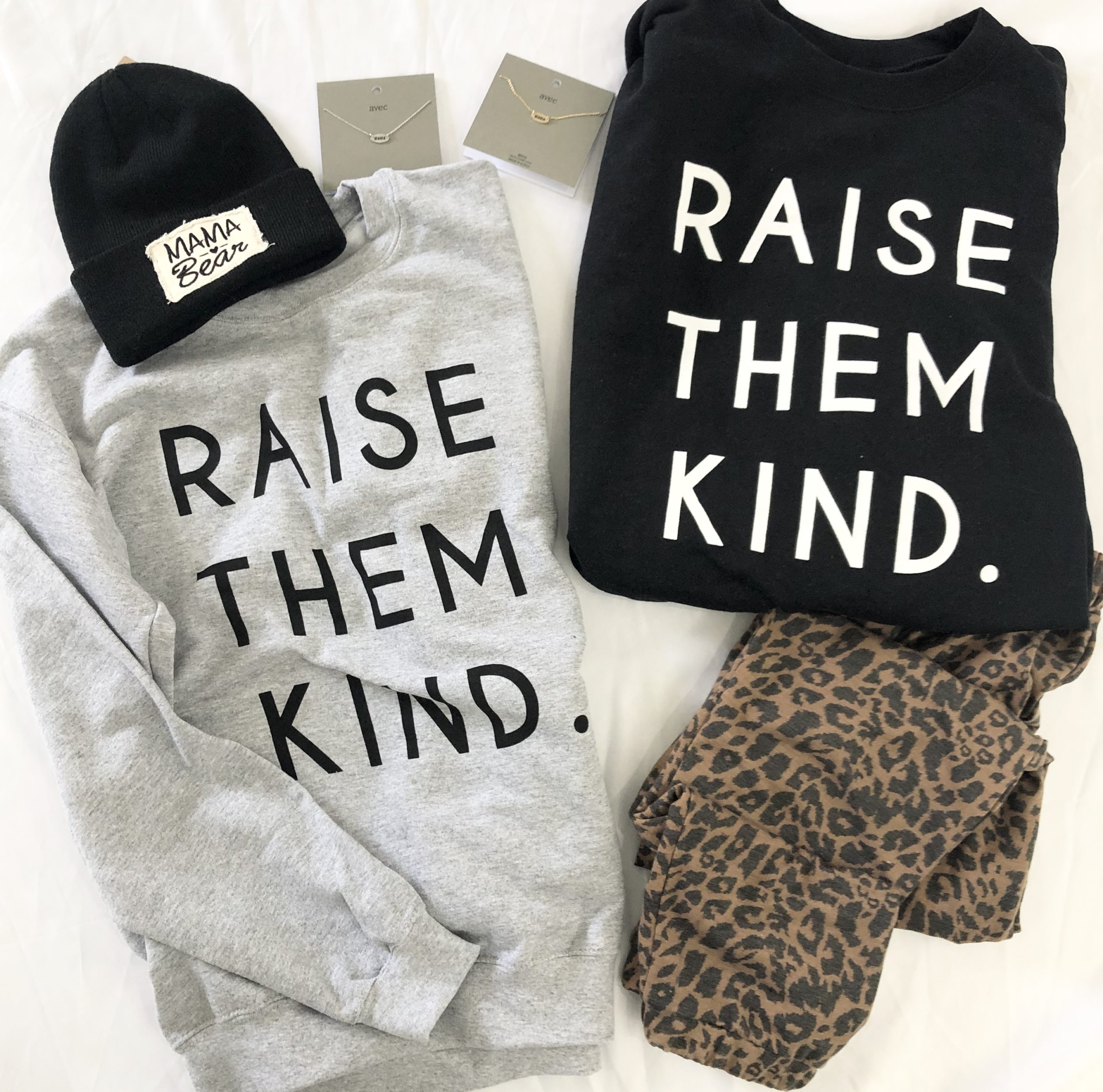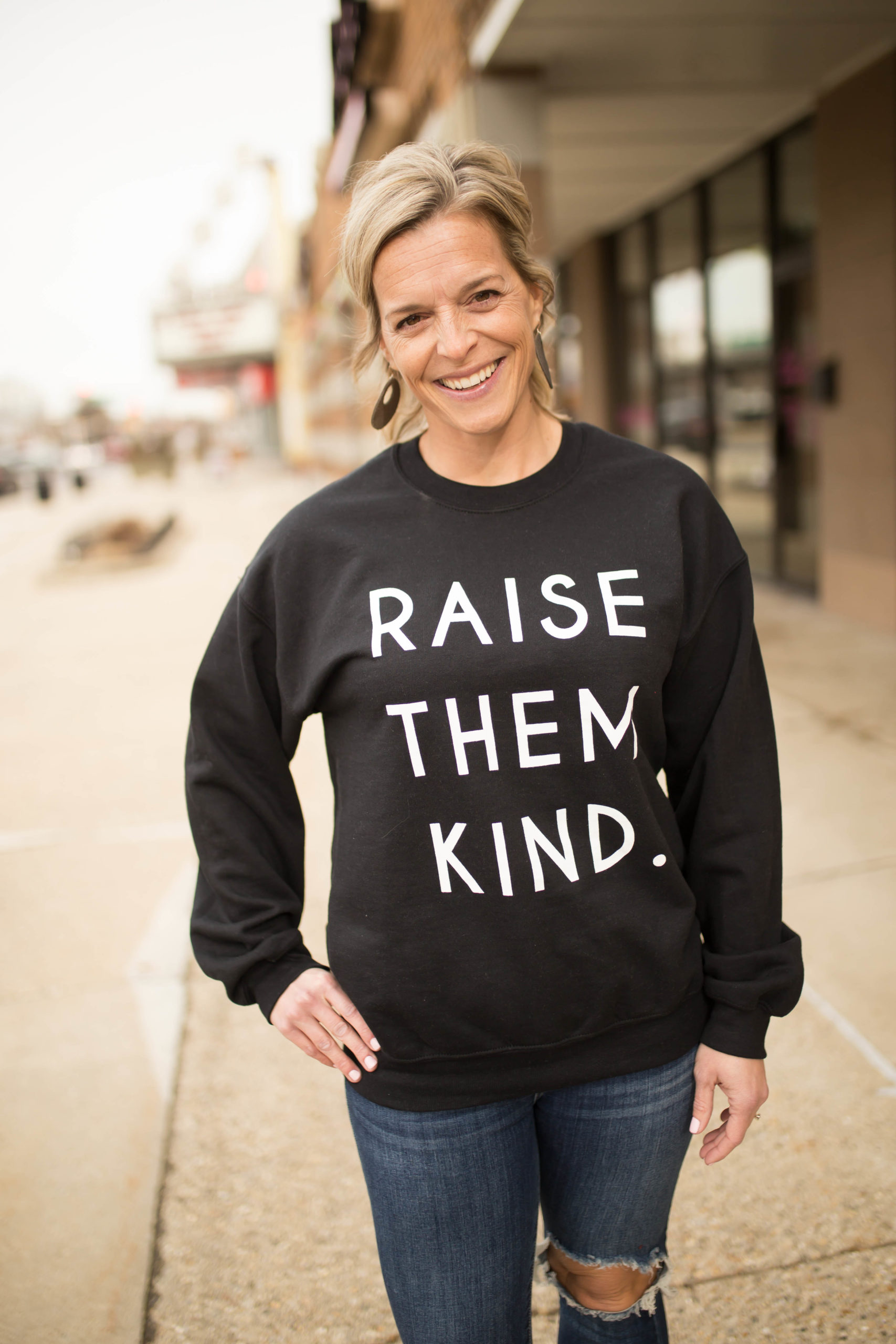 If you're not a sweatshirt kind of person, the "Raise Them Kind" also comes in a longer, fitter graphic tee similar to the Mama one. This tee is available in black, pink and white. If you are looking for a more casual look, you can pair it with a longer cardigan and our favorite Aviate brand hat. Throw on a pair of Spanx leggings too and it would be great for daily errands or even a casual lunch date with the gals.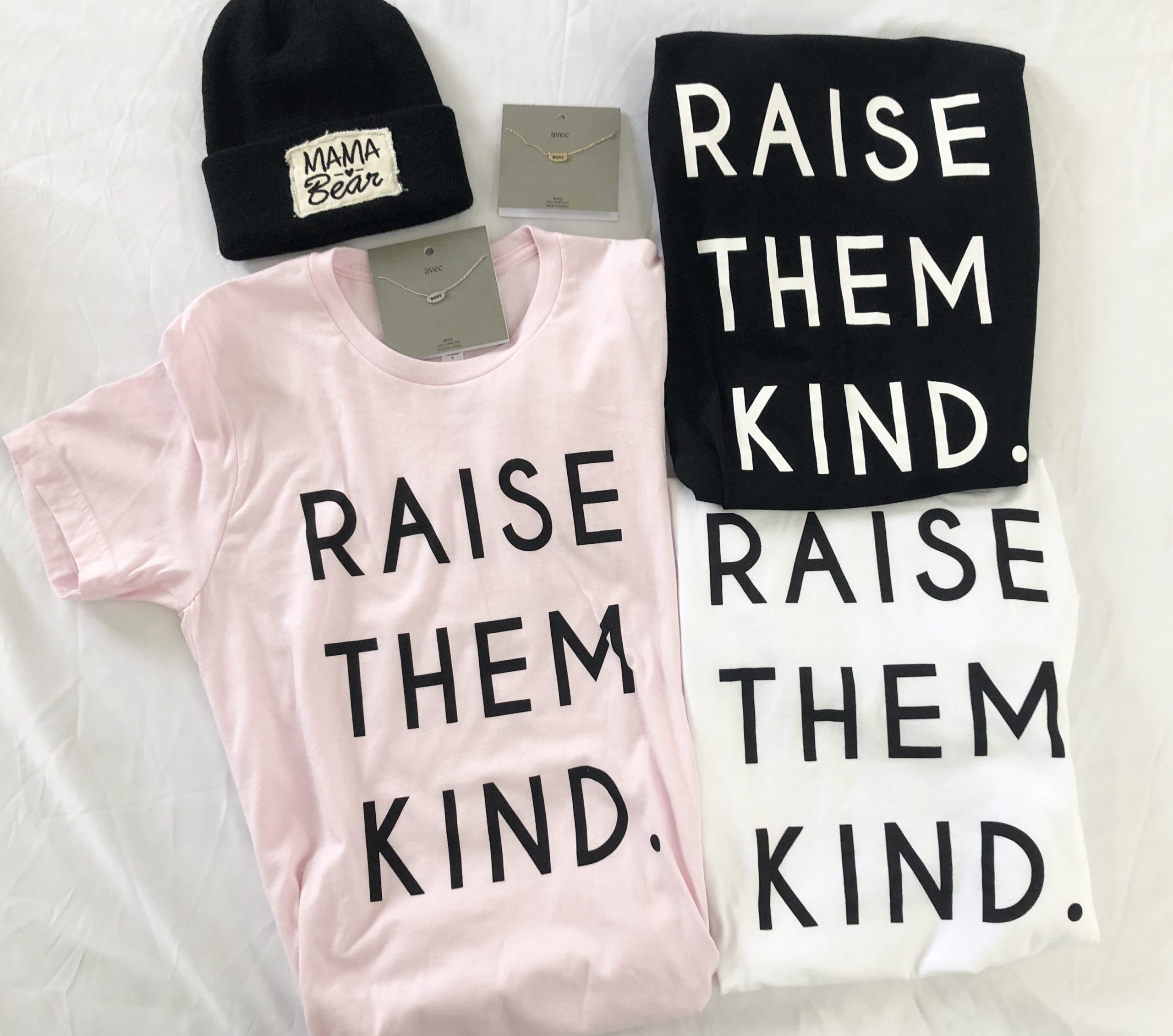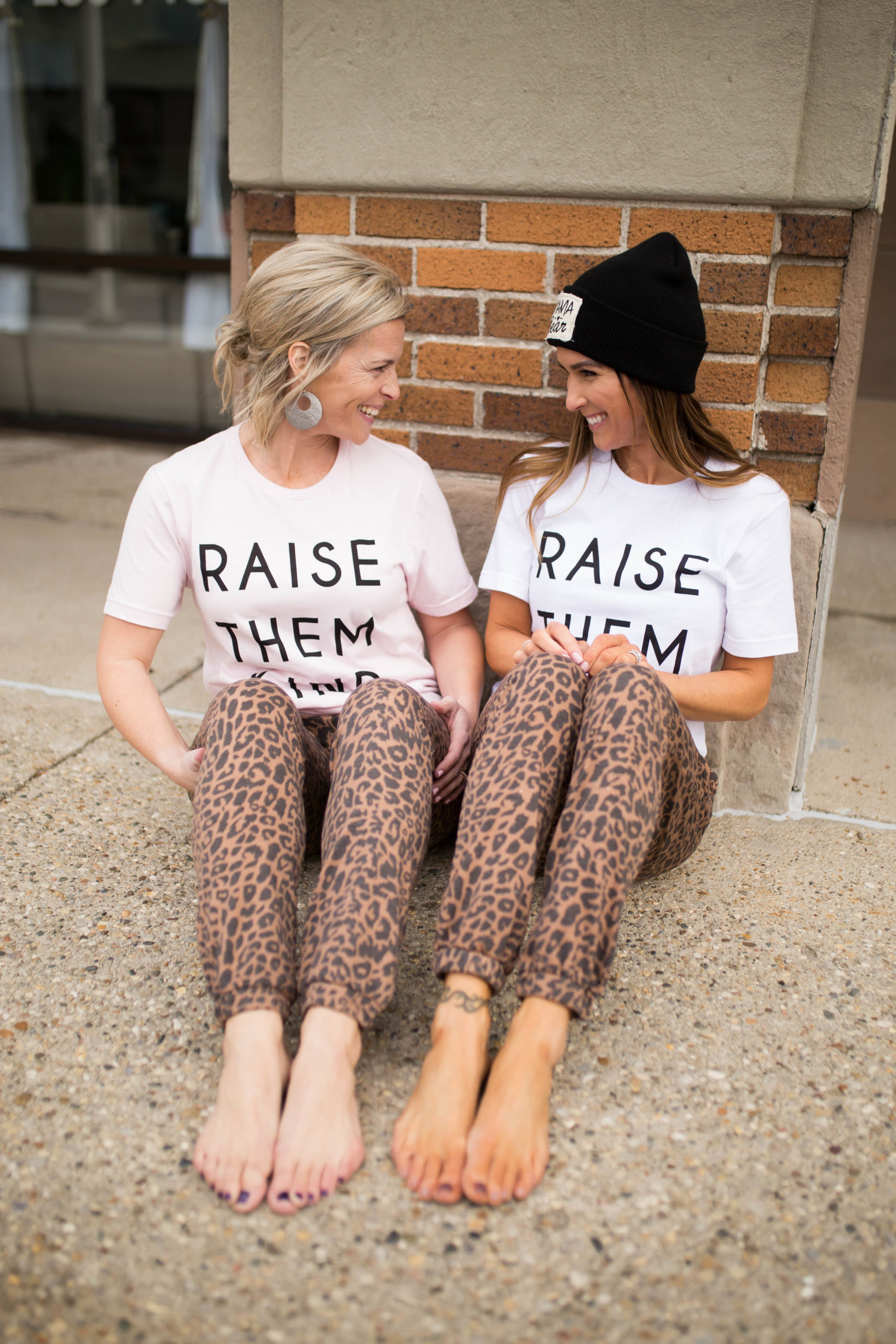 Casual and cozy can still be trendy too! The Mama Collection are classic pieces that are perfect for any mama, no matter what stage of motherhood she may be in right now. Raise your hand if you're ready to start shopping this casual collection for mom too!
Check out State of Grace Boutique
State of Grace Boutique is in TWO locations now!
Fishers – 116709 Olio Road
Broad Ripple – 6243 North College Avenue.