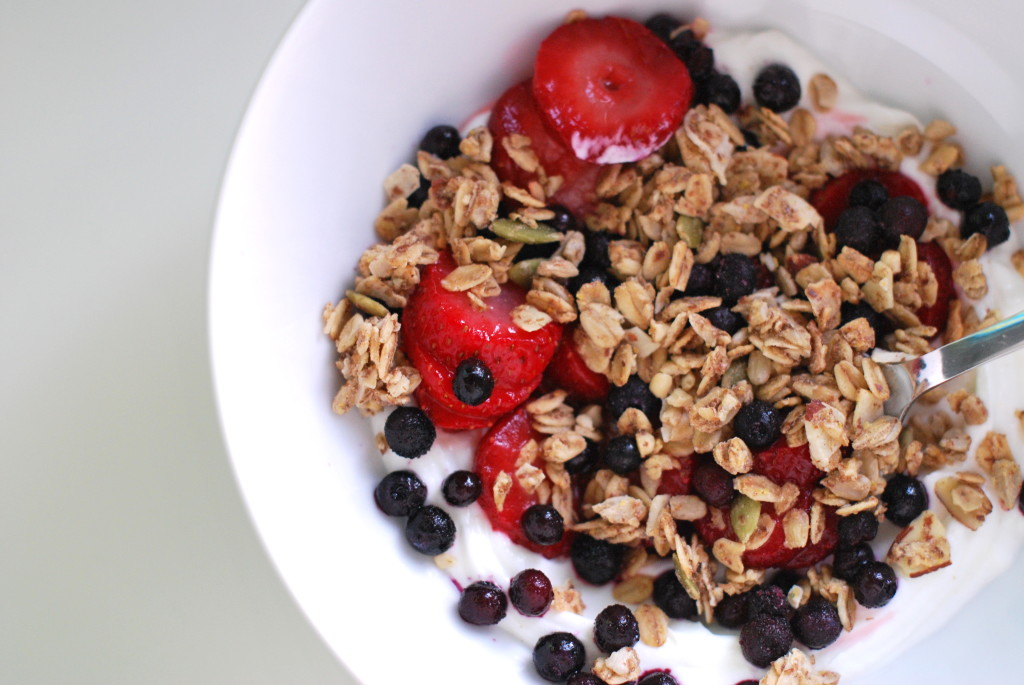 (Disclosure: Indianapolis Moms Blog received product or payment in exchange for this review; however, all opinions shared are those of the contributor who wrote them.)
When my son was 10 months old, he was diagnosed with multiple food allergies. It was a huge adjustment for our family, as it meant we had to throw out lots of foods that had previously been staples in our diets and search for new things that were safe to eat and keep in our homes.
I was on the hunt for things that tasted good, but that were also healthy and would keep a breastfeeding mom and growing toddler satisfied. One of those things was granola. I loved the versatility of it- I could put it on yogurt or smoothies, or eat it in place of cereal (which is generally a whole lot of empty calories), and I always kept a bag of it in my car to snack on in case we got hungry while we were out and about.
One thing I realized pretty quickly, however, is that not all granola is created equal. Reading the ingredients, I would find artificial flavorings, loads of preservatives, and a number of other things I could barely pronounce. Like most moms, I care about what goes into my kids' bodies, so I began my hunt for a granola that wasn't full of junk.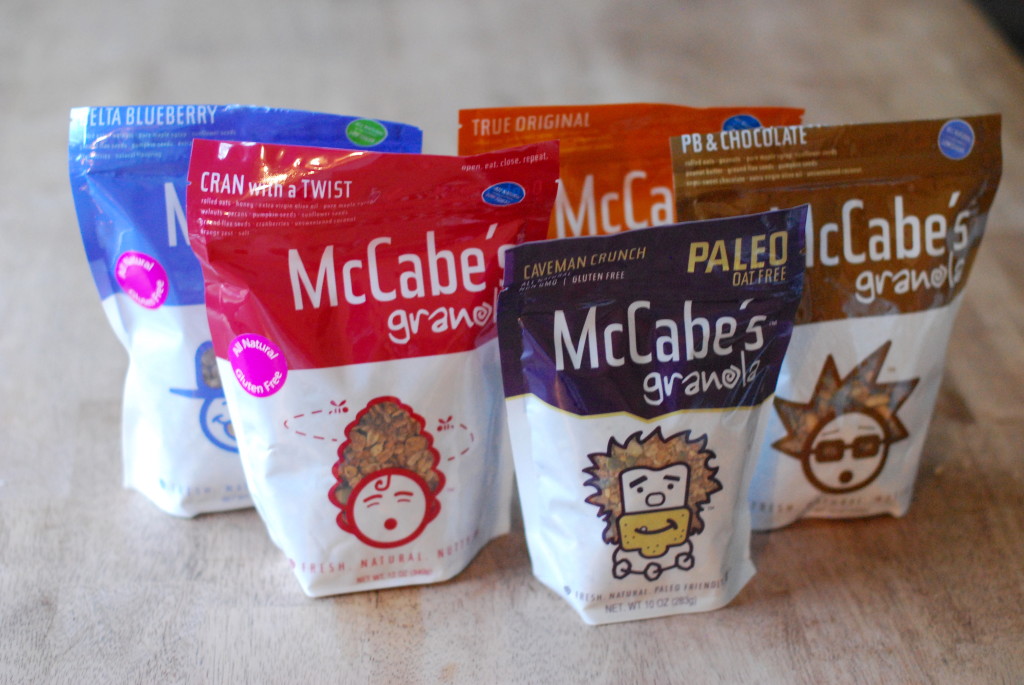 And then I discovered McCabe's Granola. Truly a family-run business, this is not your run-of the-mill granola. With flavors like Peanut Butter & Chocolate (I KNOW), Delta Blueberry, and even a Paleo Caveman Crunch, I promise you won't be disappointed. All McCabe's Granolas are 100% natural
, which means no preservatives
, no artificial additives, and no chemicals–just the good stuff like non-GMO, gluten free ingredients. It's also the only granola with extra virgin olive oil instead of canola oil and is full of extra goodies like protein, omega 3, fiber, and lots of nutrients. Not only that, each batch is HAND-MADE to ensure the freshest baked texture and quality.
If you're looking to pick up some McCabe's Granola, which I highly suggest you do, you don't have to look far, as they've grown to be in over 1,000 grocery stores in 18 states. You can find it here in Indianapolis at your local Fresh Thyme and Kroger natural foods section, or you can order online here.