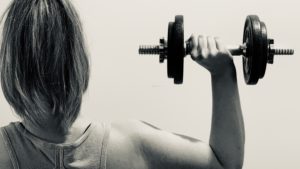 In my early 20's my only motivation to move my body was my desire to eat whatever delicious food I happened to be craving without gaining a dress size…so, off to the gym I went! I always went through the motions of exercise (many fitness studios, gyms, personal trainers, etc.), but I just never could find a passion for exercise like so many other people I knew. I hated sweating, I hated taking the time to go, it always felt like a chore. My workout efforts were done out of obligation or, at times, physical punishment for the perceived "wrong" I had done by consuming a few too many Christmas cookies or eating a never-ending bowl of tortilla chips and queso. For several years I bounced around, didn't have a lot of consistency, and spent a lot of time and money trying to find something I enjoyed doing for exercise.
Several years went by like this, and then I got pregnant with my first child. I attempted to continue my workouts, but my nausea was so severe that I had to be on several medications, which zapped what little energy I had. After giving birth, it was probably another good year of adjusting to being a new mom before I felt like I could even attempt to work out again. I started by doing some home workout programs which worked for the stage of life that I was in. I found some success in regaining my strength, but just like all the workouts before, I didn't find true enjoyment from it. It felt like either punishment or obligation, and I was often disappointed with the lack of results. When I finally got to a place where I felt like I was close to my size/strength that I was before my first child, what do you know… I found out I was pregnant again!! And the cycle started over again, only this time it was even longer before I felt like working out again. I'd try to start but ended up with adrenal fatigue and had to quit again. Some of my exhaustion was related to pushing too hard too quick; some of it was just the stress of motherhood, but a significant factor was the pressure I was putting on myself. Looking back, I can see that I was never really in a good place in my relationship with my body and with exercise, so no wonder it stressed me out.
This past June, almost 2 years postpartum, I stumbled onto a local gym (ThriveFit in Westfield). They were hosting a free all women's workout and MAJOR bonus… it included childcare!! I don't know what was pushing me to go to this workout, but it seemed like I had nothing to lose. It was great, not too difficult for me, and I loved that I was surrounded by supportive women. It really helped that my kids came with me, but they had their own activities to do and they were well cared for.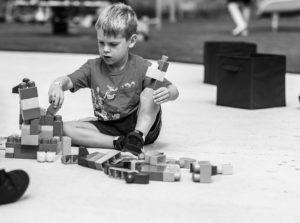 The trainers and staff were so encouraging, and the genuine excitement about what they were offering was visible. They set the whole event up for free, which showed me that they were serious about investing in their community and helping moms like me have a safe and fun workout space. It was just an added bonus that the head trainer specialized in pregnancy and postpartum, so I felt totally safe doing all of the movements! After about of week of trying out the "Restore" class I decided to go all-in, and I joined the gym. Besides the fact that I saw myself making leaps and bounds with my physical strength, I realized over time my stress about my body and working out started to decrease. For years I would not be caught dead in shorts in public, but somehow now I felt comfortable wearing my workout shorts with pride to my class.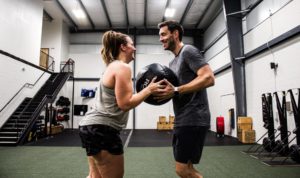 This gym environment made me feel nurtured as a mom and as a person. I spent my whole life caring for other people, and somehow when I walk into those doors, it is MY time to be nurtured and for me to nurture myself. This environment has been a much more powerful motivation than obligation and shame! Having a safe, fun space to drop off the kids is a critical piece of that for me. Mentally, I can focus on my strength and my body during that time. When I go to ThriveFit I GET to go and move my body. I GET to become stronger. I GET to encourage other moms. I am free now, no more shame over my body, no more punishing myself. If you find yourself this January still searching for your "Thrive" then hopefully, this can be an encouragement to keep going, keep searching, and find something sustainable for your lifestyle. You are worth it.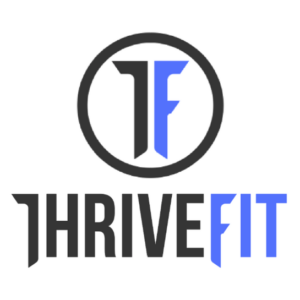 For more info on ThriveFit and the all women's "Restore" class, check them out here!