I don't know about you, but lately, I've noticed more aches and pains that shouldn't be ignored anymore. If you are like me and seeking relief from back pain or headaches, check out Rangeline Chiropractic in Carmel. They use different techniques for people of all ages and stages of life. We recently sat down with Dr. Hillary Hushower with Rangeline Chiropractic to discuss the services they offer as a convenience to you and your family.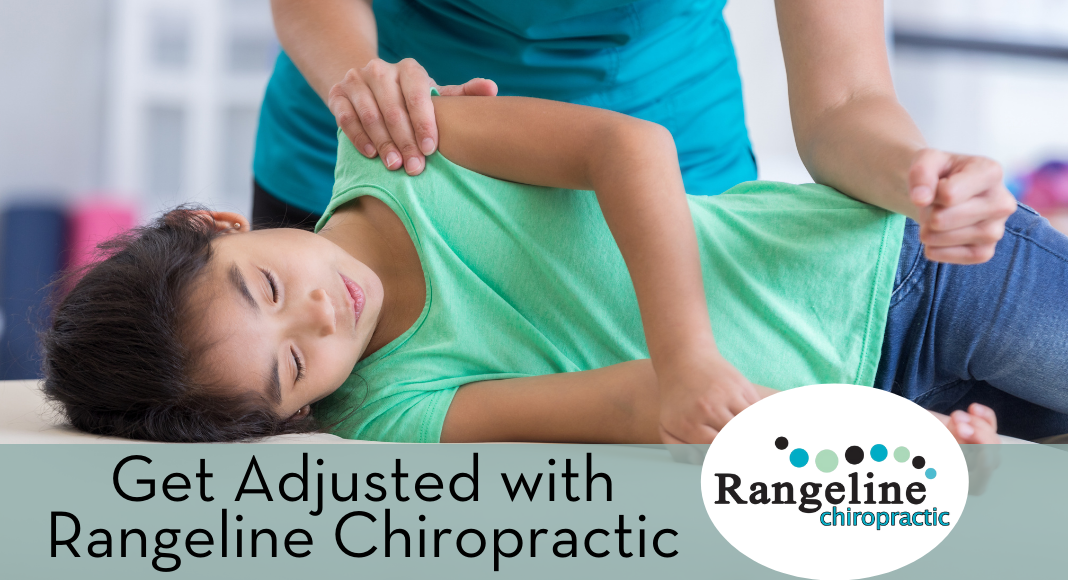 ---
Begin by introducing yourself – tell us about your practice and how long you have been a chiropractor.
Dr. Hillary Hushower has owned Rangeline Chiropractic for over 14 years. They are located in Carmel and they love families. They love taking care of moms and kids, specifically. As a mom, Dr. Hushover knows how it feels to not take good enough care of ourselves, and how easy it is, as a mom, to put ourselves last. She admits that she does the same thing sometimes, so she is a big proponent of being accountable and taking time for herself and wants to help patients do that as well.
Give us a brief overview of your office – how many other doctors are there and what type of care do you offer?
There are three doctors in the office. Dr. Hushower has two associate doctors that work for her. The office also has four staff members. Their office has five adjusting rooms and a therapy room because some patients prefer different massage techniques after adjustments. The doctors at Rangeline Chiropractic do manual adjustments, where you hear your bones pop and move, as well as adjustments with tools. Some patients do not like to have manual adjustments done, so one tool that is very popular with both children and adult patients is the activator tool. This tool is more gentle, and Dr. Hushower recommends using it as well. "It's the best way that I actually get myself adjusted and it works so well," says Hushower. "I thoroughly try out everything before I do them on patients." The activator is also a great tool for kids, especially sensitive children who don't like manual adjustments. But according to Dr. Hushower, it depends on the child. Her own daughter loves the activator, but her son prefers manual adjustments.
Other services provided by Rangeline Chiropractic are neck and upper back massages as well as dry needling, which sets them apart from other practices. For adults with tight upper backs or chronic low back issues, dry needling is like acupuncture but for tight muscles. It's the same type of needle as acupuncture but with dry needling, it is inserted into a muscle to relax the muscle, like trigger point therapy.
Dr. Hushower does not like to make patients wait and strives to be the chiropractor that gets you in and out of your appointments. If you have your kids with you (and we've all had that appointment where your kids are incredibly restless), your appointment will be prioritized to make your day easier. "I try to take care of kids and moms in a quick and efficient manner that way they aren't sitting around waiting for me," says Hushower.
Let's focus on mothers for a second, as a mom yourself, you understand the stressors of everyday parenthood. Is there specific care or services you recommend that are geared towards moms?
Obviously, Dr. Hushower is a fan of the adjustments. But beyond that, dry needling works really well in a quick amount of time for most of the women she sees at her office. Moms have a love/hate relationship with needles anyway, Dr. Hushower jokes, so unless you're deathly afraid of needles, she highly recommends dry needling for the dreaded "mom back" that most women get after having children. The tension we hold in our backs can be loosened up with dry needling therapy. "I have found that the dry needling can help people relax at a quicker rate than getting a deep tissue massage," says Hushower. "For some of us that don't have an hour or hour and a half to devote to that every week, I can do dry needling in 5-10 minutes and get the same results."
Rangeline also works with patients on improving their posture with posture exercises, as well as Kinesio taping, practicing stretches, and teaching patients exercises they can do at home. Along with that, they do quick deep tissue massages with tools, targeting the whole body if needed. And if you're wondering if they recommend both adjustments and dry needling, Dr. Hushower says they will do the best plan for each patient that will fix them in the quickest amount of time.
Child Chiropractics – what are some of the specific services you offer for children? What are some of the most common issues you treat among children? How old do children need to be before they can come to the chiropractor?
According to Dr. Hushower, it all depends on when the parent feels comfortable bringing their child in. Rangeline Chiropractic treats children of all ages, beginning in infancy. Hushower herself treated her daughter at four days old with the activator tool. Some examples of reasons why parents bring their babies in include nursing or latching issues, arching their backs often, or constantly turning their necks to one side. And interestingly, quite a lot of kids come in for constipation issues.
Rangeline sees the importance of educating parents to do spine checks on children, so they host a "kids week" every month with free exams and discounted adjustment fees for wellness care.
Pregnancy – What do you offer and recommend for women going through pregnancy?
Pregnant women can benefit greatly from being treated at Rangeline Chiropractic, and they always make sure to keep patients comfortable. Dr. Hushower is certified in a technique called the Webster Technique, a way to treat pregnant women. The technique includes a comfortable pillow with a hole in the middle for a pregnant woman to be able to lay on her stomach while being adjusted. They know what they can and cannot do with pregnant patients, including not taking x-rays. Many pregnant women come in with the typical lower back pain and sciatica, but also with upper back tension and headaches. The doctors work gently with patients to help release that tension. They do quite a bit of Kinesio taping, as long as the patient's skin allows it with changing hormones.
Do you have any upcoming events you want to share that are ideal for families?
Other than the wellness care events for children, Rangeline loves hosting events about once every month to socialize with moms and families in the area. They recently hosted a family game night and this summer, they will host a fun outdoor party in a local park pavilion with food, drinks, face painting, balloon art, and a rented fire truck for kids to play. It's a great way to get information out about the practice while also having a great time. They also love to host events at their office geared toward moms, like ladies' spa nights. Rangeline posts their events on their Facebook page, so make sure you check them out for future events!
Check out the full video interview and learn more about Rangeline Chiropractic:
About Rangeline Chiropractic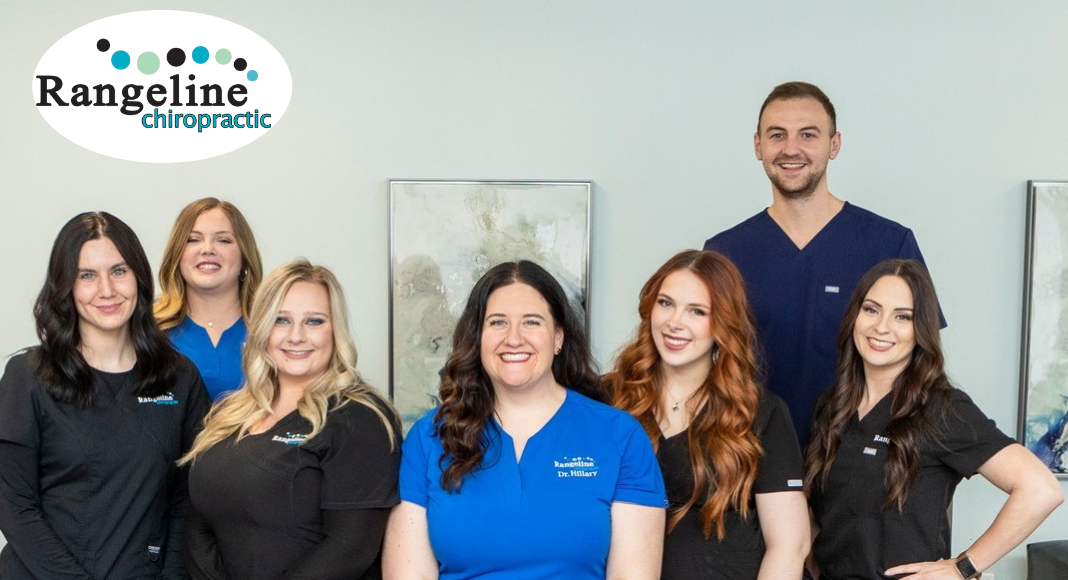 At Rangeline Chiropractic we provide chiropractic care for the entire family including children, babies, pregnant women, and the elderly. We strive to educate our patients and community on how to live healthier lives. In our office, we offer several therapies to accompany your chiropractic treatment. Schedule an appointment with us at Rangeline Chiropractic located in Carmel Indiana to find out what our patients already know.