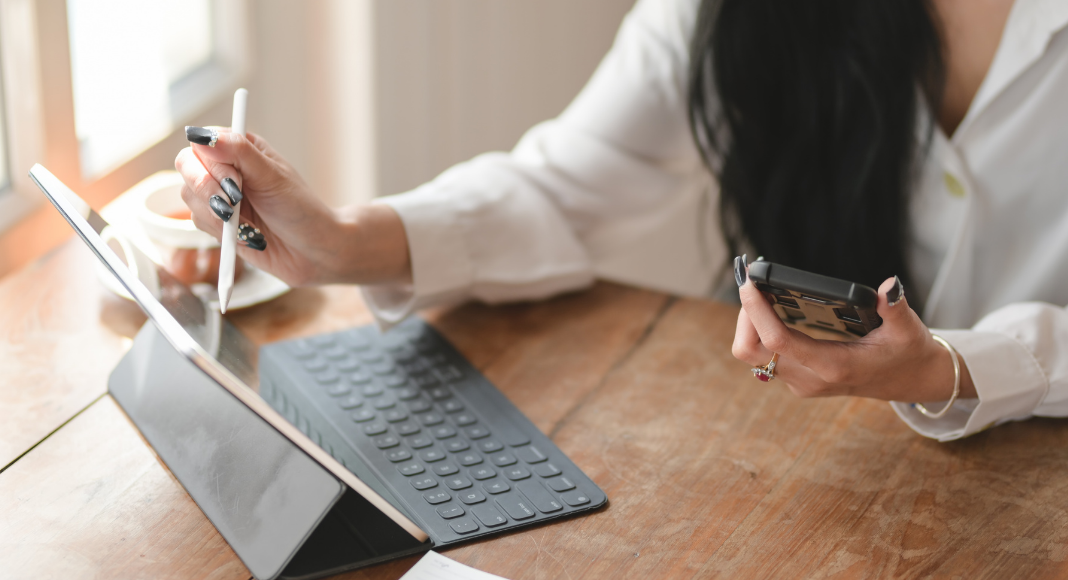 I stared lovingly at the rows and rows of blank notebooks. So many different covers, college ruled, wide ruled, blank templates where I would quickly take notes during work meetings, record moments shared with my children, write out long and unattainable to-do lists, and bad attempts at little sketches.
I picked up a notebook and thumbed through the blank pages. I had been at my new job for two months and had already gone through 3 journals. I was at the store hoping to find another lovely notebook to jam with notes, to-do lists, and ideas when my husband brought me crashing down into the reality of my wasteful joy.
"Do you realize how much paper is wasted? Do you even use your notebooks after you're done with them? That's why I type down all my notes on my laptop."
My perfect world imploded.
Since the birth of our children, I have been watching a ton of documentaries about the need to reduce, reuse, and recycle. Here I was contributing, inadvertently, to some major waste. Even if I used a journal made of recycled paper, what was the chance that the pages I was marking up with pens, highlighters, markers, etc. could be properly recycled and reused? Even if they can be reused and recycled, what was the chance that this was actually occurring? (Do some research about what is actually being recycled in your area, you'd be surprised!)
So now that my world had been shattered, what was I going to do? I wanted to ensure that I took strides to stop making so much waste. I did what everyone does when faced with an existential question; I took to Google!
The first things that popped up were reusable journals like Rocketbook. The premise? You take notes in a journal with an erasable pen. There's a significant number of pages in the notebook, and once you've either gotten to the end or are done with the project, you can scan each page with your phone and their hand app, and they'll be added to a digital folder of your choice. Then you erase them with a wet cloth and start all over.
I admit that I tried this for a few months and really liked that I was writing with a pen and in a traditional notebook, but I started to get to the point where scanning each page and uploading it to the digital folders was becoming tedious. It also just didn't feel right. The notebook pages feel more like you're writing on plastic than writing on traditional paper.
I was frustrated and didn't want to give up on finding an alternative method to taking my massive amount of notes. That's when I noticed my husband's iPad Pro was sitting on his desk, unused and abandoned, so I kidnapped it. I purchased a grip for the Apple Pencil and had no idea what to do next.
Once again, I googled and found two great (paid) apps out there for those wanting to take notes with their iPads.
They are Notability and Goodnotes. I did some research on both. While Notability has some great pros, I went with Goodnotes primarily because Notability has a record functionality for those attending lectures to go back and listen. This wasn't a feature that I needed, so I went with Goodnotes, and I'm so happy that I did!
I'll admit in the beginning; it wasn't all roses. My husband's iPad pro was very heavy and cumbersome, so I downgraded to an iPad air (yay birthday gift!), I also did some research and found a great screen protector for the iPad called Paperlike. This magical screen protector did exactly what its name states. It's paper-like, and when you write on it with your apple pen, it emulates a similar feeling to writing in a notebook.
Now I was in note-taking heaven! GoodNotes has so many features that make it so easy for a nonartistic person like me to easily write notes, adding flourishes like photos, different colors, various pen strokes, etc. It felt like those fancy bullet journals I'd see on Instagram but in digital mode. While my handwriting isn't amazing, it's so great to be able to take notes during a meeting and then have a search functionality where GoodNotes is able to actually read through my messy writing and find the exact notes I"m looking for!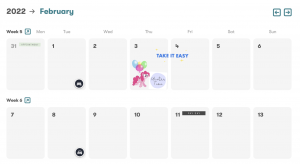 There are also SO many digital journal options on sites like Etsy or free ones that you can download by signing up for newsletters on sites like Good Mondays or K Digital Studio. These can be imported to your GoodNotes app, where you can customize them, obviously take notes with them, and figure out what works best for you!
The best part? You can organize your folders and notebooks to have one for each 'subject' like Home notes, Work notes, Kids notes, and my absolute favorite right now is a journal I have that records my book goals. I want to read X amount of books and record my thoughts on the ones I've read throughout the year. This information is at my fingertips in one central location, and I can come back to it by writing my notes or typing on my wireless keyboard.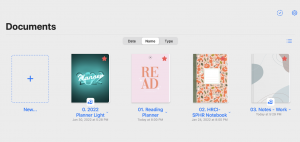 I hope my intense research into how to make digital note-taking work for me helps you in your own journey! Trust me; there are days when I still write too many notes on sticky notes because I miss the feel of pen and paper. I just can't justify buying so many more notebooks to use when this is an easy and fun method of taking notes and recording memories!
Do you have a favorite digital note-taking app, digital note-taking device, or favorite note templates? Please be sure to share with me! I'm always looking to find the next best one!