I was finally on the last episode of the last season of Schitt's Creek. I debated on if I should watch it or wait till the next night. It was 1:38 am after all and I had already hand-picked all the remaining M&M's from my daughter's potty training treat box and raided anything remotely close to a salty carb from my kitchen. I had traded my bra for freedom and liberty hours before and was enjoying my couch, my drink, my show, and my time all in the quiet of this Saturday night. I caved. I finished the last episode and dragged my absolutely snotty-tear-stained face to bed. I instinctively turned off my light, propped my head on my pillow, and grabbed my phone. It did not matter that it was two-thirty in the morning, I had to finish my Kroger Clicklist and place random Halloween costume accessories in my Prime cart, obviously.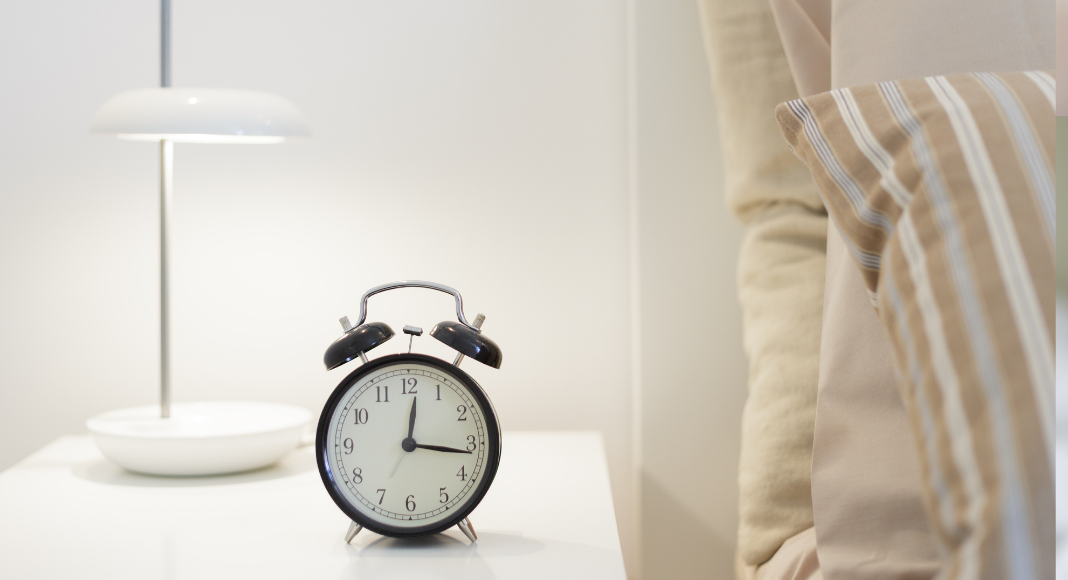 3:07 am. I closed my eyes at 3:07 am. And I opened my eyes at 7:24 am – never to close them again till that night.
Should I wonder why I am sluggish? Irritated? Hungry but nauseous? Anyone could have pinned the tail on that donkey just by observing my post-kid-bedtime routine. I was not eating healthy meals, drinking enough water, and (wait for it) not getting enough sleep.
It seems I am not alone in this. FitBit analyzed the sleep data of over six billion users. They found that the average sleep for both men and women was between six hours and 35 minutes and six hours and fifty minutes. The minimum recommendation is seven hours. That is the minimum. So we are absolutely not getting enough sleep.
Truth be told, I am even struggling to keep my eyes open while writing this.
Women are also 45% more likely to experience insomnia and this causes inconsistent sleep patterns. Could that insomnia be the result of living in overdrive, doing most labor for free, and burying ourselves somewhere between the to-do lists and deadlines? Let's throw in a quarantine or two, virtual school with working from home, and limited adult social opportunities to add to our already aging body and brains that seem to be fueled with coffee and anxiety.
No wonder we feel exhausted. We aren't just neglecting the needed amount of sleep but we are lacking quality sleep.
In 2017, Berkley researchers published a study in Neuron that gave us hard data clarifying that we lose the "signal" ability between our body and brain as we age – in turn leaving us with a lack of sleep quantity and sleep quality. This means I need to work even harder to regulate my patterns to a consistent schedule!
Think of a typical overnight for you. It could look like this: turning off the light at midnight, toddler crawling in bed with you, tossing and turning due to said toddler's foot jabbing your calf, going to the bathroom, hearing your other child crying from a bad dream on your way back to your bed, comforting child, dosing off on their floor, returning to your bed, and now it is morning!
Good Morning, Sunshine! It's time for work – look presentable – hold meetings – parent and power through those dry eyes and stiff neck! Chug that Venti!
I am not sure why I continually put myself through this – why I think I can run on empty multiple days in a week. Just like everything else, sleep needs to be scheduled – taking into consideration all of the disruptions from blue lights to ringers and children. And since I am being transparent, bedtime routines start rolling in around 7 pm in our house and they are far from peaceful or organized. Bedtime is all-hands-on-deck and only in the second hour do we see the finish line. I have a very hard time letting myself go to sleep because I want to fully soak in every drop of quiet. I don't have to pick someone up or drop someone off. I am not managing or entertaining. My babies are sleeping and safe. I can just be.
So back to the real world. Some easy pivots I can make to allow for a better night's rest are well overdue – drinking water all through the day instead of whatever I get from the fridge or drive-through, remembering that coffee and Costco protein bars should not replace both breakfast and lunch, use the Calm app that I bought but do not faithfully use for nightly meditations, and take enjoyment through body self-love (skincare, foot detox, face mask, home mani/pedi).
David, Patrick, and Moira – I can and I will make time for them and all the other comedic gems that will carry me away to the pages of their screenplay. But when nosy Netflix asks if I'm still watching I will take that as my cue and turn it off and go to bed.