"However much we know about birth in general, we know nothing about a particular birth. We must let it unfold with its own uniqueness." -Elizabeth Noble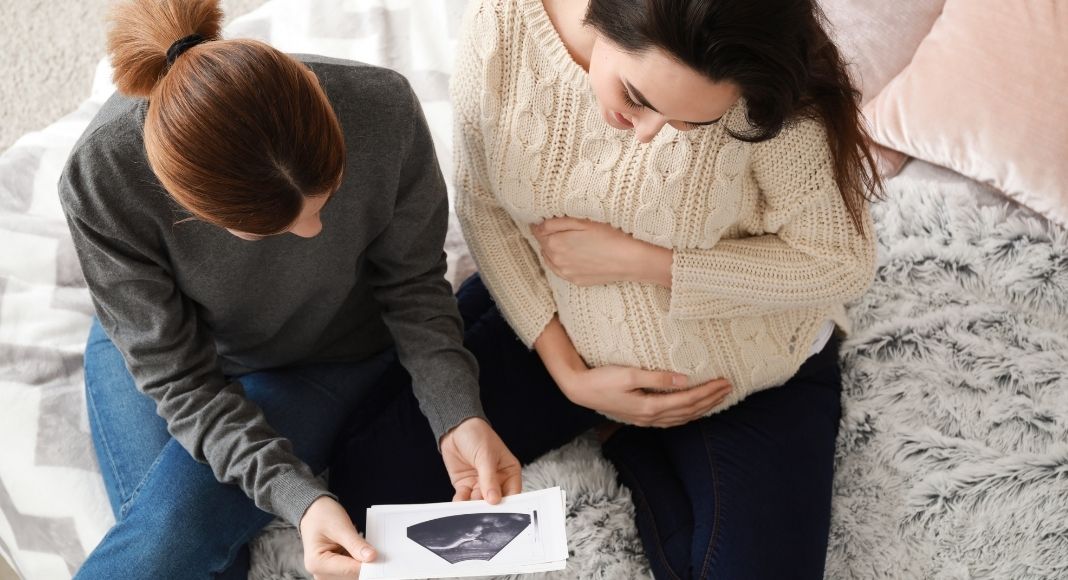 Two Mays ago, in the spring of 2019, I was awaiting the first day of a completely new job world, one I wasn't sure the exact play-by-play of just yet. But I knew, in my gut, that my Enneagram 2 Self, would very much be able to assist mothers bedside – or walking hallways, rocking on birth balls, stools, you name it. I knew there was a place for me assisting mothers before and during their labor journey as a Birth Doula, now 25 mothers later and a world of eye-opening experiences into the human psyche, labor journeys, and positive births, what I didn't know was just how much I'd find myself supporting nervous mothers as 2020 approached, and all the worry that laid in the pandemic's shadow to-come as well. Regardless of the historical stress we have all endured, expecting mothers in the last year and a half have endured an entirely different context of stress, expectations for the unknown, and constantly changing nuances, but through it all, no matter what, a few constants reign true, and these are what I can state about women as they become mothers.
Every single woman is capable of far more than we think we are, at any given time.
Every single woman who decides to become a mother has decided to take on far more than the world will ever truly be able to support her in doing.
The most peaceful mothers have the most supportive partners in the parenting journey.
Money does not equal a positive birth experience nor a perfect parenting journey.
Women tend to remember moments of labor or a few particulars, but no woman can recall every single second of laboring. It's impossible. This is both good as well as carries the potential for trauma memories that only a mother is left to feel…on her own.
Women in labor are NOT their friends' stories, their mother's journey, nor their co-worker's horrific tales. YOU are YOUR OWN journey from the conception of babe, to the day you will eventually pass.
Birth…vaginal, Cesarean, VBAC, complicated – or simplistic – natural, or medicated, IS a beautiful and joyous experience.
My last sentiments relate to the phrase "Birth Plan" and how that phrase is quite frankly, toxic, to the maternal care journey of birth. My clients and I do not use this verbiage, but rather, we use Birth Vision. Think about the connotation and context of the word "plan" in the current tight-wired culture of hyper-planned America? We use the word plan to synthesize how "organized" we are, how prepared we are, and the route we expect to travel from point A to point B. In this case, in maternal healthcare, it's HEALTHCARE, it's a journey to a baby's SAFE arrival. Sure, we can PLAN for the ambiance we do want in our laboring environment, and we can make backup plans for interventions of course, but when we have any part of a plan go "awry" the first emotional feeling we internalize is that WE FAILED in some way. Hence, I suggest the promotion of the phrase Birth Vision as mothers visualize what their birth will look like. That tiny minute detail has been a saving grace for the moms I've supported that had to re-route a plan in order to have a SAFE labor, a SAFE birth, and a positive mental health postpartum era. And it has spared their emotional trauma in ways I didn't even realize until much longer after they gave birth and reached out to me to catch up.
We simply need to remember each birth carries its own uniqueness. And every birth, AND MOTHER, is beautiful.