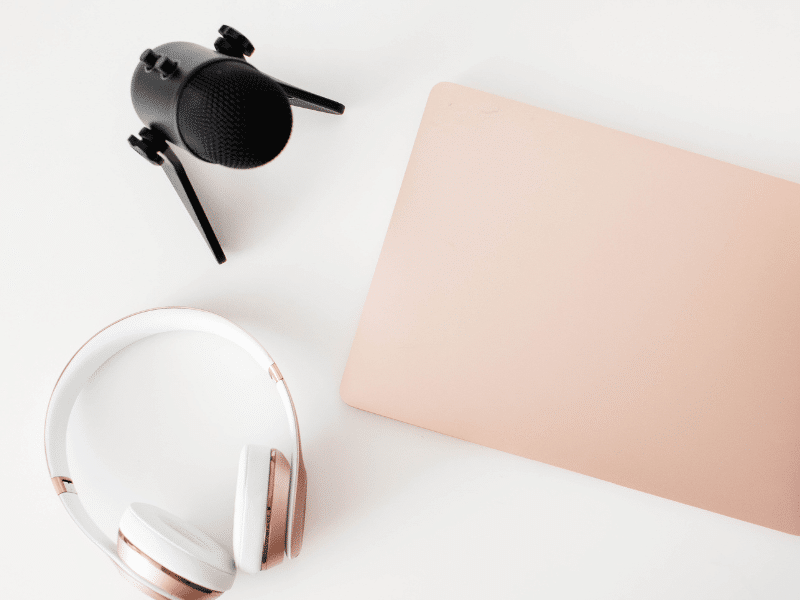 I am a proud podcast addict, and according to the data, I am not alone. 42% of Americans over the age of 12 have listened to a podcast in the last month. I have a long list of reasons why I have so much endearment for the podcasts in my life, but the biggest reasons are their ease and versatility. I love that whether I'm folding laundry, driving in my car, walking the dogs, or waiting during my kids' activities, I can grab my phone and listen to various topics with the click of a button. Podcasts are truly a form of self-care in my life. 
Here is a guide to some of my favorite podcasts by topic. 
True Crime
Wicked Words and Buried Bones are the brainchild of Kate Winkler Dawson, both dealing with true crime. What I love about her is her focus on historical true crime. Whether it's a deep dive into an unknown story, interviewing another true-crime author and learning about their process of writing about a crime or evaluating a historical crime through a contemporary lens, you will not be disappointed. 
Scamanda is a must if listening to stories involving murder isn't your thing. Seriously, you can't go wrong with Scamanda. This series is about a sweet, personable young woman who took advantage of the hearts of others. Was her husband in on it? You'll have to listen and decide for yourself. 
Parenting
Ask Lisa is one of my favorite parenting tools that I refer to often. While she is best known for her best-selling books on adolescents, her podcasts are perfect for parents who are looking for guidance and what research tells us about adolescents in short, focused episodes. As someone who works with high schoolers and has growing children, her episodes are a resource I return to time and again. 
Good Inside with Dr. Becky makes me feel like I'm listening to a conversation with really good friends, and one friend has all the answers to my parenting questions. You may know her from her Instagram profile, where she often talks to us from her closet, letting us know we are not alone in this parenting journey. As a parent of deeply feeling kids, I find her advice so on point and effective that I continue to return for more. 
News and Information
Wait Wait… Don't Tell Me is a gem of the NPR produced podcasts. It is a weekly news quiz show with three comedian guests each week. From the competition for answering the most news-related questions correctly to the wild but true real news story guessing game, you will be laughing your way to becoming a more informed citizen. 
Pantsuit Politics is my favorite podcast that I listen to just for me. These two amazing ladies from just south of us in Kentucky are one of my favorite tools for processing news and events. They are dedicated to demonstrating the ability to evaluate and converse on real-world issues in a nuanced and respectful manner. They are a delight, and I look forward to this podcast the most to each week. 
Kid-Friendly
Wow in the World is engaging, short, and fun for the whole family and is produced by NPR. They use their characters to help kids learn all sorts of interesting facts about a variety of science topics. They have a variety of time spans for their podcasts and are the perfect addition to your car ride. One of our favorites is each making our guess and finding out who is correct.  
Story Pirates is an engaging story parody for kids and parents to enjoy together. All stories are based on story ideas submitted by real-life kids. With catchy songs and engaging audio extras from these creative writers, your whole family will surely laugh together. The timing of their episodes are perfect for a car ride or a screen-free wind-down before bed. 
Podcasts are truly a form of self-care for me in my life. I love learning, connecting, and thinking in a screen-free environment. They are also the perfect excuse when I am peopled out and just want some time for myself.