Riley Children's Health has always provided exceptional care for children in downtown Indianapolis. But did you know your child can receive that same compassionate care and attention on the north side of Indianapolis? Dr. John Stevens, Pediatric Medical Director at Riley Children's Health at IU Health North, has all the answers about this full-service pediatric care destination in Carmel.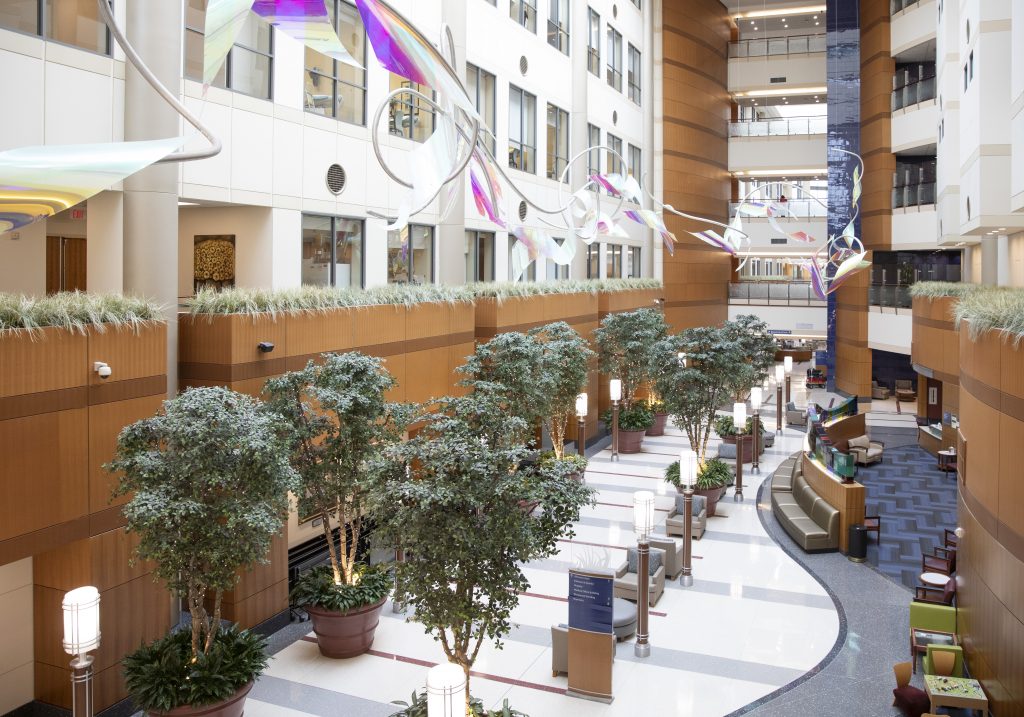 Riley's Children Health provides so much for families and it is so close to home in Carmel! What pediatric services are available at Riley Children's Health at IU Health North?
Riley at IU Health North provides many of the same services as our downtown location, only closer to home for many families on the north side of Indianapolis. That means many of the pediatric services families have come to expect from Riley Hospital for Children, such as Orthopedics & Sports Medicine, are also available at IU Health North. And our nationally ranked doctors from our downtown hospital also provide highly skilled and compassionate care at IU Health North.
Can you briefly discuss the different service offerings available and share what families can expect within each service as well as what type of illness/injury are typically treated in these areas?
Primary Care: If my child is sick or needs to be seen by a pediatrician, is that covered here? What can my family expect in terms of primary care services for kids?
We have a pediatric primary care practice that provides general pediatric care for children. Our primary care services include get-to-know-you visits, sick visits, well-child visits, sports physicals, and many more services to keep children healthy.
Specialty Care: What are some of the pediatric specialties available at IU Health North?
There are 23 pediatric specialty services at Riley at IU Health North. Our family of pediatric services includes Adolescent Medicine, Gastroenterology, Cardiology, Nephrology, and Neurology to name a few. Our website, RileyAtNorth.org, lists all of the specialties available at the hospital.
Emergency Medicine: Tell us about the pediatric emergency care online wait-time and check-in option for those that may not know about it.
We make it easy by offering online check-in, as well as the option to view wait times online. This allows families to plan exactly when they will arrive at the emergency room. This feature is available for both our emergency room in Indianapolis and in Carmel.
Pediatric Surgery: What outpatient pediatric surgical specialties are available? Is Child Life on-site to reduce any fears my family may experience before or after surgery?
We offer pediatric outpatient surgery for: General Surgery, Orthopedics & Sports Medicine, Urology, Otolaryngology/Ear, Nose & Throat (ENT), Gastroenterology, and Pulmonology.
Child Life is also present for children being cared for at IU Health North. Child life provides varying levels of care depending on the need of the patient and family. Our Child Life team provides parent engagement, sibling support, discharge education, health literacy, and so much more.
Inpatient Care: What is the inpatient experience like for children? What are common reasons for inpatient stays?
Pediatric hospitalists care for all children that have an inpatient stay at the hospital. If a child has increased medical needs requiring intensive care, we are able to keep the child at IU Health North to care for them. We care for newborns, babies, and children that have an array of diagnoses and need various treatments. We have a level III NICU for urgent medical needs and Maternal-Fetal Medicine physicians for expecting mothers. We often conduct 24-hour EEGs and see hyperbilirubinemia babies, newborn septic workups, general respiratory distress/pneumonia, and new onset of diabetes.
The children are all provided private rooms during inpatient stays in our pediatric unit and in the NICU, which are spacious enough for a caregiver to stay by their bedside. And each of our dedicated professionals cares for each patient by taking time to listen, understand, and treat the patient with empathy and respect.

What are the benefits of a full-service care destination like Riley Children's Health? Do the same Riley physicians that provide highly skilled care downtown, also provide care at Riley at IU Health North?
We provide a full-service model of care, outpatient and inpatient, along with ancillary services. For children on the north side of Indianapolis and in Hamilton County, IU Health North could easily be their front door for all Riley Children's Health services.
Please share what the in-hospital experience is like at Riley at IU Health North. Are the signature Riley red wagons available for families? Are there child-friendly rooms? Does the hospital offer free parking or any food options to make inpatient stay more comfortable?
Yes, the Riley red wagons are at IU Health North and our Child Life team is actively involved in providing a kid-friendly experience for children. As far as amenities, there are perks to visiting IU Health North for pediatric care. We offer free parking and some great food offerings in our cafeteria. The food is delicious!
Share about the current COVID guidelines and protocols that are in place right now for families. Are virtual screenings an option? Are there visitor restrictions?
We have taken several thoughtful steps to ensure our Riley Children's Health locations remain safe for all families. This includes implementing masking procedures and requirements, as well as continually disinfecting our spaces so they remain clean throughout the day. Virtual screenings and visitor restrictions have also been implemented.
What kind of family support systems does Riley Children's Health provide? For example, are language services or music therapy services available for my family?
To ensure every family has a comfortable experience with Riley Children's Health, we provide language services, music therapy, social workers, Child Life, and more to accommodate the needs of children. I would encourage families to sign-up to receive a Care Package for Families which includes more information about our services along with activities for the entire family.
Where are Riley Children's Health appointments located on the IU Health North campus?
Outpatient appointments are located at the Medical Office Building located on the west side of the IU Health North campus at 11725 North Illinois Street. We also have pediatric outpatient practices at our Meridian Crossing Building located at 11590 N. Meridian Street.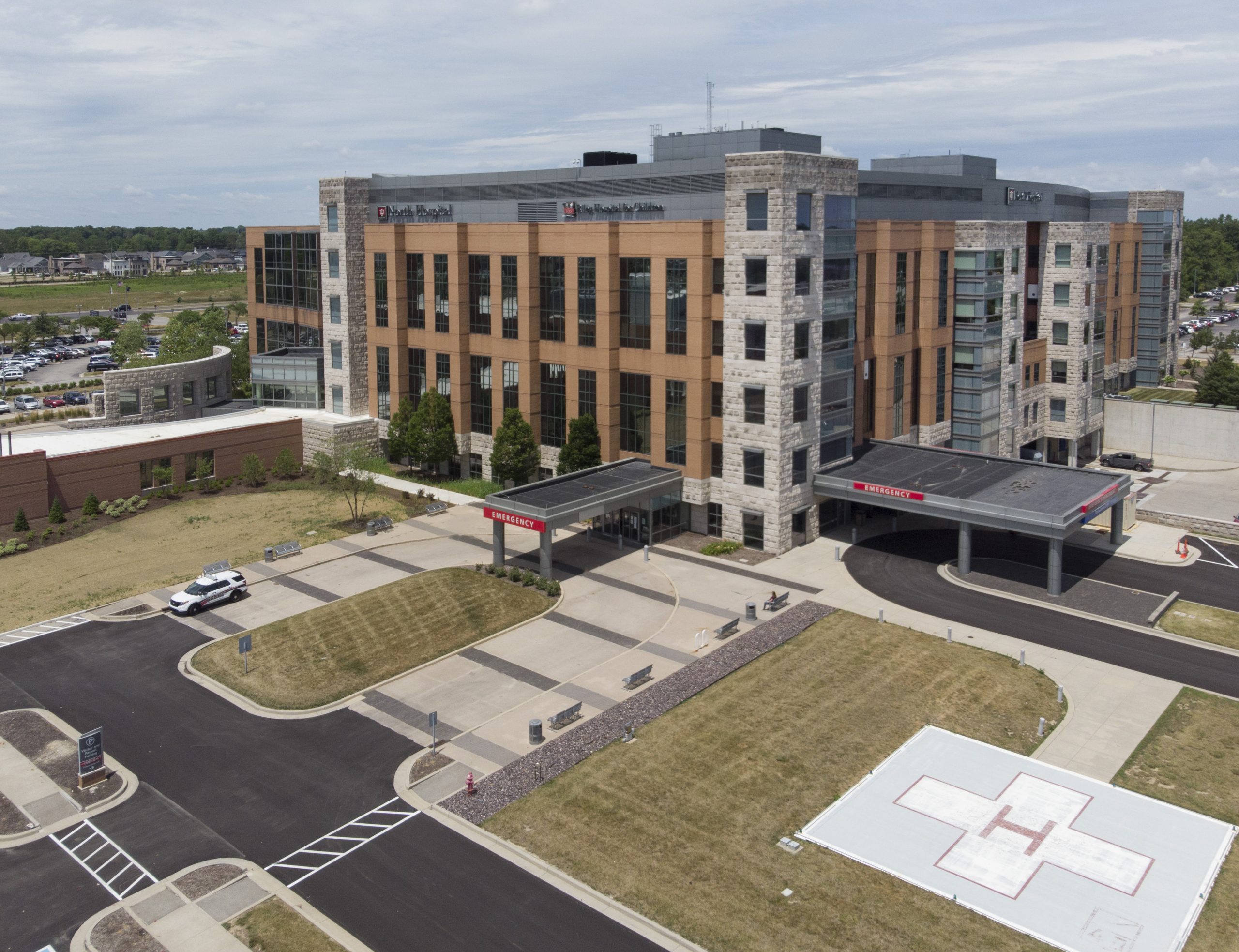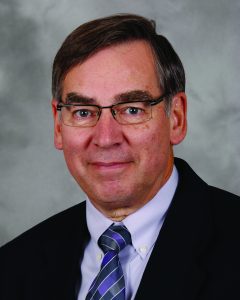 About Dr. John Stevens, MD
Dr. John C. Stevens is the Pediatric Medical Director at Riley Children's Health at IU Health North. He went to medical school at Indiana University Purdue University and finished his internship at Indiana University School of Medicine. He completed his residency as well as his fellowship at Riley Hospital for Children at IU Health. His specialty is Pediatric Pulmonary as well as Asthma, Cystic Fibrosis, Recurrent Pneumonia, Upper Airway Obstruction, Pulmonary Function Testing, Metabolic Exercise Testing, and Flexible Bronchoscopy.

Riley Hospital for Children at IU Health North Hospital provides nationally ranked pediatric care alongside the most highly skilled physicians and nurses in the state. Whether your child needs primary, specialty, inpatient or emergency care, we are here to support you and your family. Learn more at RileyAtNorth.org.