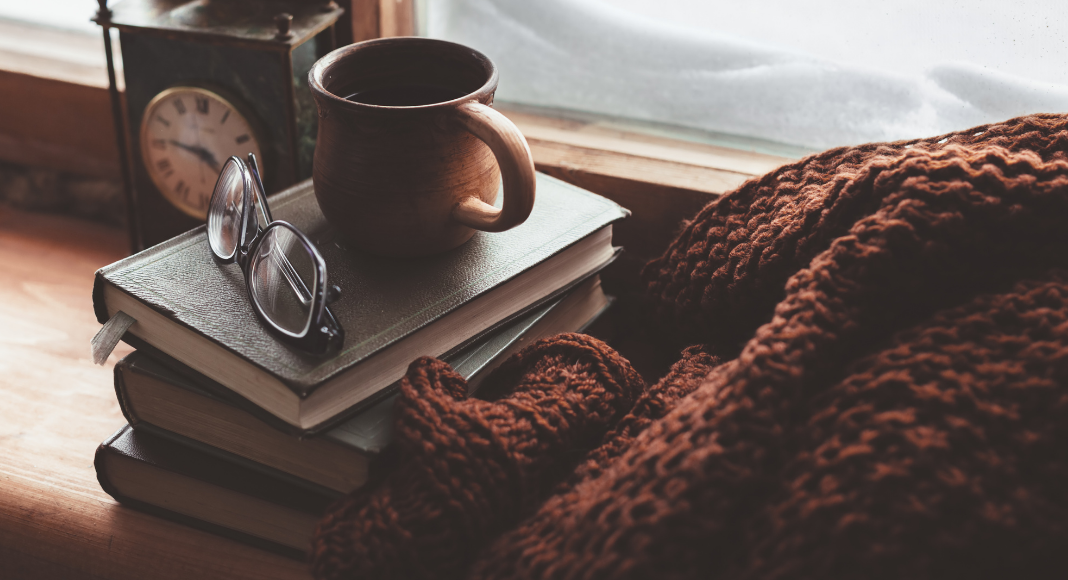 I love the warm weather and being outside. May – October I'm truly living and feeling like my happiest self. When the leaves on the trees lose their brilliant shades of green, I start to weep inside. When late October rolls around, I start to feel things change. I know what's coming. Winter.
As I've gotten older, winter affects me differently. As an immunocompromised person, winter is difficult to get through physically. I'm much more susceptible to illness and experience more flares during the winter months. Combined with the short hours of daylight, grey skies, bare trees, chilly air, all I want to do is hibernate under the covers until spring.
Last January, I read Wintering: The Power of Rest and Retreat in Difficult Times by Katherine May. It's normal for me to pick up a book without knowing the plot or overall message and go in completely blind. Did I have an idea of what I was getting into when reading the title? Sure. Did I truly know what I was going to find in this book? Absolutely not. I thought this would be a good book to read during the winter months. I got so much more than I bargained for. This book is about how to embrace the beauty of life through bleak periods in our lives, aka "wintering." The author weaves her personal narrative with lessons from the natural world, literature, and mythology. In the prologue, a couple of things clicked in my brain. First when the author says, "Everybody winters at one time or another; some winter over and over again." Second, "Plants and animals don't fight winter; they don't pretend it's not happening and attempt to carry on living the same lives that they lived in the summer." These moments really got me listening and eager to keep reading.
Looking back, I've been wintering every year since my autoimmune disorders were diagnosed. I've felt that I have no control over my physical and mental wellbeing. Year after year, I've been surrendering to my dark days until the spring finally emerges.
As we go through the upcoming winter months, like the plants and animals, I'm trying to adapt and live my winter days differently than I have in recent years. I'm no expert, but this makes the most sense for me to take back control.
First, I must accept I won't be experiencing my days the way I do during spring and summer. I'll likely want to spend more time inside. I'm going to do winter cleaning instead of waiting until spring when I'll want to spend more time outdoors. Winter days could be spent organizing closets and packing up my girl's clothes that don't fit anymore. If I add in an audiobook to keep me company, I suspect I'll be able to stimulate increased productivity and positive vibes.
Next, I'll try to hygge-fy my space to make the winter nights more appealing. If you aren't familiar with Hygge, it's "a Danish and Norwegian word for a mood of coziness and comfortable conviviality with feelings of wellness and contentment." Cue the fireplace, candles, warm blankets, fuzzy socks, and hot beverages. I want to make more effort to have a weekly family movie or game night. Learn more about Hygge here: What is Hygge? – VisitDenmark
Lastly, since winter takes a toll on me physically, I'll commit to creating a new bedtime routine to give my body the rest it needs during this season. It seems natural to say that I'll live better days if I get better rest. Sometimes that's easier said than done.
This winter, I'm going to try harder to be my best self. This winter, I'm going to adapt instead of wishing away the days until spring.