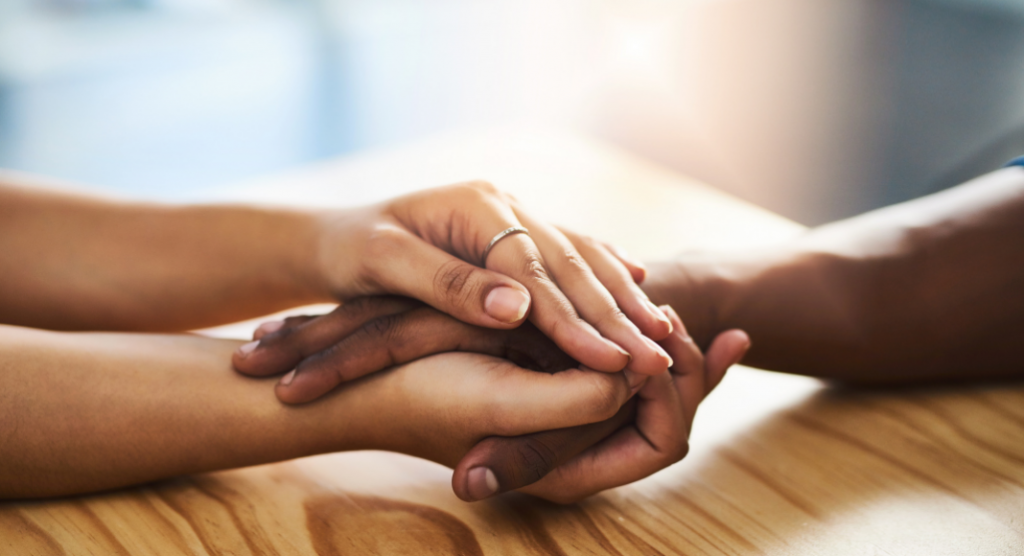 On November 13th, people across the world celebrate World Kindness Day for the purpose "to help everyone understand that compassion for others is what binds us all together" (source). Unfortunately, it can be hard to feel that sense of binding compassion when the world around us feels so divided, filled, and fueled by hate and when unacceptance and misunderstanding are highlighted more often than shared experiences and respected differences. If you're having a hard time celebrating World Kindness Day in this world, you are not alone.
Consider, though, a quote from author, Nishan Panwar: "The world is full of nice people. If you can't find one, be one." If you can't find kindness, offer kindness. If you can't see kindness, present kindness. If you can't feel kindness, manifest kindness.
It starts with you.
There's a saying in my house, that I'm sure exists in many other homes (just like yours): If mama's not happy – nobody's happy. Sound familiar? That's a lot of power to have and it sometimes feels unfair, but I know that the attitude I bring to the morning rush, daycare pickup, dinner table, events, activities, travel, and bed-time routine, will set the tone for everyone in our house.
It starts with me.
And if kindness starts with me – if kindness starts with you, then how do we generate kindness to give to others? By giving first to ourselves.
Head – Change Your Internal Dialogue
Oof. Does anyone else have a hard time with this one? When I began talking with a professional counselor, this is where I started. I started with changing the way I talked to myself. And truly starting to show myself kindness. Sometimes, I feel emotional just thinking about how hateful I have been to myself, and where that kind of self-hate has seeped out into other areas of my life.
"I'm so stupid." "I can't do anything right." "I mess everything up." "I hate myself."
Having those kinds of abusive conversations with yourself can only stay under wraps for so long before you start verbalizing them in front of the people you love and care for, and sometimes even toward them. I did this for a long, long time. I held those words inside my head, beating myself up at every tiny and big thing I felt I had done wrong. And, boy, did that come out in explosions sometimes.
But, as a parent – things changed because I knew that I didn't want those kinds of words to become accepted or learned in our house. Further, I didn't want them to be carried on and felt by my kids. Reading Brene Brown's The Gifts of Imperfection, she says:
"…we cannot give our children what we don't have."
Did that sting for you the way it stung for me? I needed that sting though – because it was then that I decided to start living out the things I felt about my kids, by creating them from within.
Heart – Create Habits that Fill You Up
Brown goes on to talk about The Wholehearted Journey as being equal parts head work and heart work. There's a reason heart work sounds a lot like hard work – because it is. Heart work requires actions and intentions that work to fill you up. Many of us spend a lot of time filling our hearts with social media, news stories, office gossip, politics, and copious amounts of streaming services – and it shows. That's all numbing, though.
Scrolling = numbing. Hot topic obsession = numbing. Binge watching (much like binge drinking, eating, and exercising) = numbing. It's all to take you away from yourself and what is actually happening. Here. Right now. In this very place.
But, the heart is a pretty worthy place to start tuning into. Because of all those formerly mentioned vices, we use to numb and tune out, further drive disconnection, and heart work requires connection. It thrives on compassion (yes, the kind that "binds us all together").
Hands – Give & Receive
Brown says, "Until we can receive with an open heart, we are never really giving with an open heart."
So, how do you get yourself to a position of openly receiving? By cultivating self-kindness. By giving to yourself first. By putting on that oxygen mask that so many talk about. By filling, and giving yourself the time and space to refill, your cup.
Of course, what that looks like is different for everyone. Meditation, movement, a sudden dance party, a favorite song, a few deep breaths, or a couple moments of silence.
Kindness comes in many different forms. I encourage you to try them all on. I encourage you to give it to yourself without guilt, knowing that it will grow and be given. I encourage you to react with kindness versus judgment and to live for connection versus "likes".
The world, indeed, is full of nice, kind, caring, compassionate people. If you can't find one, be one.