October is Blindness/Visual Impairment Awareness Month. In celebration of this month, I want to introduce you to an organization providing vital and life-changing services to families in need throughout the state of Indiana, Visually Impaired Preschool Services (VIPS.)
WHO VIPS SERVES
"The first blind person I met was my own daughter."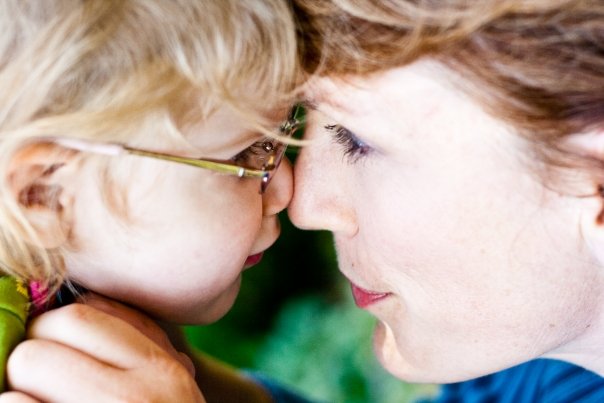 Rebecca Davis knew something was wrong. She didn't understand why her newborn daughter wouldn't look at her, and couldn't respond to her smile. She didn't understand why Eliza startled so easily at loud noises. Rebecca couldn't read her baby daughter's signals at all.
What Rebecca finally discovered was that Eliza was legally blind.
"I felt so helpless. I didn't understand her vision impairment, and I didn't know how to reach her. I had the overwhelming feeling of failing as a mother, of getting it wrong – and we were just getting started."
As parents, we can all relate to this feeling. We are met with something unexpected and immediately, the unnecessary and unearned fear and guilt come creeping in. Luckily, VIPS helped Rebecca and her family, and now so many more.
WHAT VIPS OFFERS
Armed with a network of teachers, interventionists, and Certified Orientation and Mobility Specialists, VIPS provides early intervention services to children, birth to three years old. VIPS is the first and only nonprofit agency in Indiana providing these critical services to Indiana's youngest children who are faced with a lifetime of blindness or visual impairment. In-home and virtual visits connect parents and caregivers with resources that help their children gain independence and unlock their true potential.
This foundational support leaves a legacy of empowerment that far outlasts a family's time with the agency. I've had the privilege of working with several charities over the last 20 years, but VIPS has influenced me and encouraged me more than most. I know they are proud of what they've accomplished and that we have more work to do as the number of children who need these specialized services grows.
HOW YOU CAN MAKE A DIFFERENCE
VIPS Indiana is embarking on its own Capital & Operations Campaign to build a Family Resource Center in Indianapolis. You can join me and help support VIPS and the growing number of families that benefit from their services by making a donation, attending an event, or volunteering.
What organizations does your family support? How do you teach your little ones about giving back?