As moms, there's not much we appreciate more than a cheap and easy dinner. If your kids are anything like mine, they act like they are famished the second they get home from school, and honestly, that's when I start to get a little bit "hangry" myself. Pair that with busy after-school schedules, and the rising cost of groceries, and it can be a little overwhelming trying to feed a family on a weeknight.
This is why I, along with other Indianapolis moms, have rounded up a solid list of go-to cheap and easy dinner recipes that you can turn to the next time you're not sure what to make. Let us do some of the planning for you.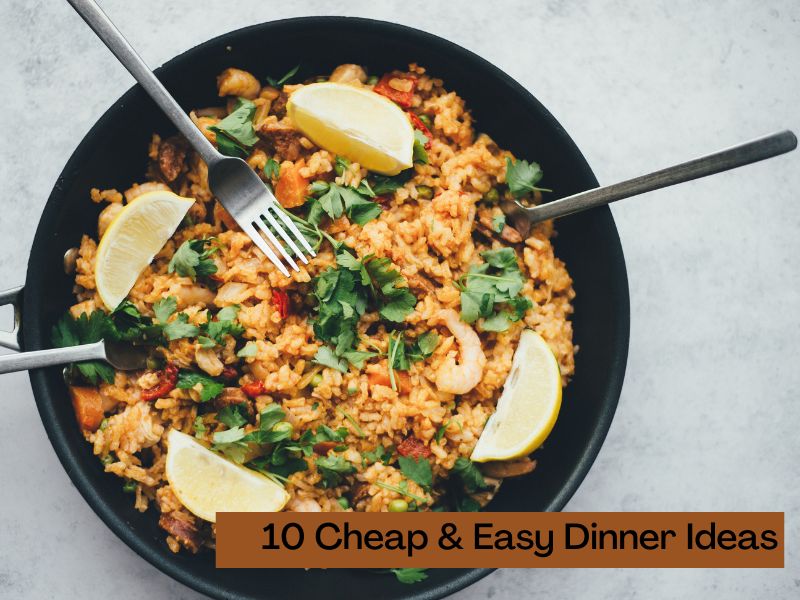 If you want a meatless Monday (or any other day of the week):
Roasted Sweet Potato and Black Bean Tacos 
Rice & Bean Casserole with Guacamole
If you want to make a one-pot meal:
Signature Spicy, Smoky, Sweet Chili
One Skillet "Egg Roll in a Bowl"
If you're in the mood for salad:
Fall Apple Salad *I like to add bacon or rotisserie chicken to take this from a side dish to a more filling meal!
If you're craving soup:
Crock Pot Creamy Chicken Tortilla Soup
Tortellini Soup with Sausage and Kale 
I, unfortunately, cannot guarantee that your kids will eat any of these meals. For my picky eaters, my go-to's are these pancakes with bacon, a smoothie, or a snack plate — but you will be fed and happy!