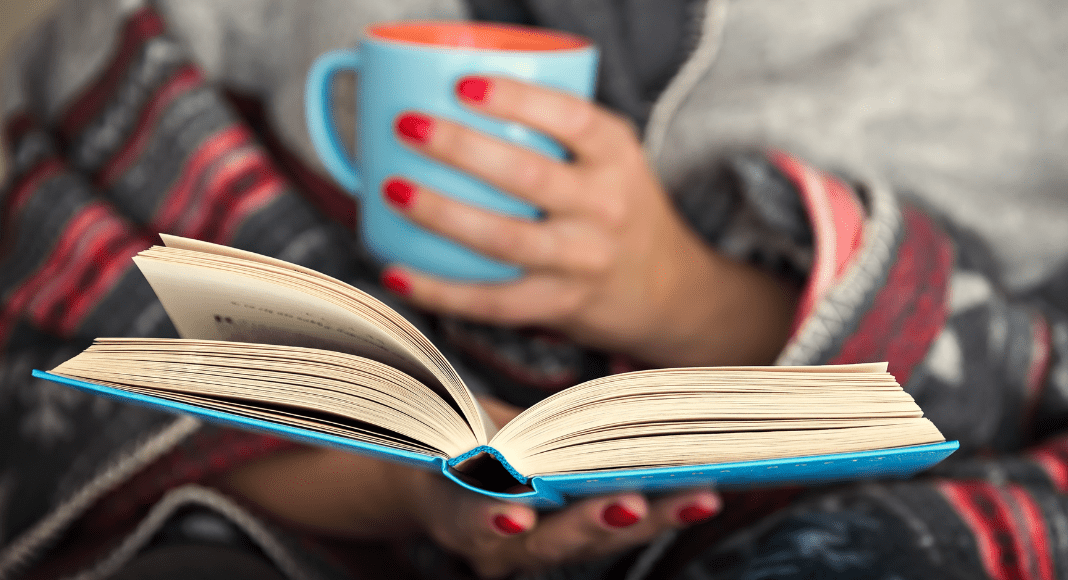 Your resident Indy Moms bibliophile is back to share what I thought were some of the best books of 2022! Just in case we haven't met, I'm Alicia, and books are my life. I run a bookstore, reading takes up most of my spare time, and I help run the Indy Moms Book Club. I'm on track to finish over 100 books before the end of the year, so let's get into the ones I loved and would definitely recommend to anyone who enjoys reading or looking to get back into it!
I've been talking about this book for months! Some of the ladies from the IM book club can back me up on this one too. It's described as Netflix's "Inventing Anna" meets "Catch Me if you Can." We meet young, aspiring writer Lora Ricci who landed the internship of her dreams at Elle magazine. She meets editor Cat Wolffe who takes Lora under her wing. The two become friends, and Lora gets caught up in Cat's extravagant lifestyle when she begins ghostwriting for Cat after dropping out of school. It's told through diary entries, police reports, emails, and more. The varying styles and intriguing plot will keep you turning the pages. The ending shook me. I literally sat in my reading chair and stared at the wall in shock. If you read it, come back and tell me what you thought!
This was one of IM's book club selections this year, and I thought it was absolutely incredible. I wish I could read it again for the first time. The story is centered around Nell, who we meet in the present day as she discovers an old gas station map among her father's treasured belongings after he's found dead. The thing is, this map ruined Nell's own reputation as a Cartographer years ago, and she's puzzled why her father would hang onto it. We follow Nell as she tries to put the pieces together of her father's past, his death, and her future in the world of cartography. As you're reading, you become completely immersed in this world of map-making. You won't want to put it down until you're finished.  It's such a creative and original concept, and honestly, I want a sequel…like now! 
This novel is unlike anything I've ever read before, and I think the main reason why it stood out is that it's centered around a topic I realized I don't know enough about. It's a coming-of-age, boarding school drama centered in deaf culture and community in our ableist society and the relationships we have with the people in our lives. I thoroughly enjoyed getting to know these characters. It's told in three voices, and I found myself invested in each one of them. The other part of this book I loved and truly felt enhanced the reading experience are the infographics and other facts interspersed between chapters that allow you to learn so much about deaf culture and history. For instance, "True biz (adj/exclamation; American Sign Language): really, seriously, definitely, real-talk." Definitely worth the read!
The next two books were not published this year but were new reads for me. 
I'm going, to be honest, I read this book primarily because Harry Styles was cast in the movie adaptation. I have zero shame. I freaking love Harry Styles. But let me tell you, this book was emotional, powerful, complicated, and unbelievably beautiful. It's a slow-burn, character-driven novel that's meant to be savored. It takes place in the 1950s, in Brighton, England, when we meet Marion, who falls in love with Tom. Then we meet Patrick, who also falls in love with Tom. Tom is the Policeman. That's all I'm going to say. You just need to read it! 
I picked this book up on a visit to Wild Geese Bookshop in Franklin, IN. There was a bookseller recommendation card displayed under the book, and it wasn't the first time I had seen it recommended. The bookseller that rang me up also told me it was great, so at this point, I was super excited to dive in. Shady Hollow is a cozy mystery, the first in a trilogy, and so freaking cute! The characters are all woodland animals set in a little village in the forest. The town gossip is a hummingbird, the beavers run a sawmill, the bookstore is run by a raven, and the town reporter is a fox, as well as many other furry creatures. The animals all live in harmony until one day, a curmudgeonly toad is found dead, and it appears to be suspicious. Vera, the fox reporter, makes it her mission to get to the bottom of the case. It's a lighthearted mystery you can get lost in, and I'm so glad I listened to those booksellers when they insisted that I pick up this book.
I have so many more favorites, but I would absolutely recommend picking up any one of these on your next visit to the bookstore. Happy reading!