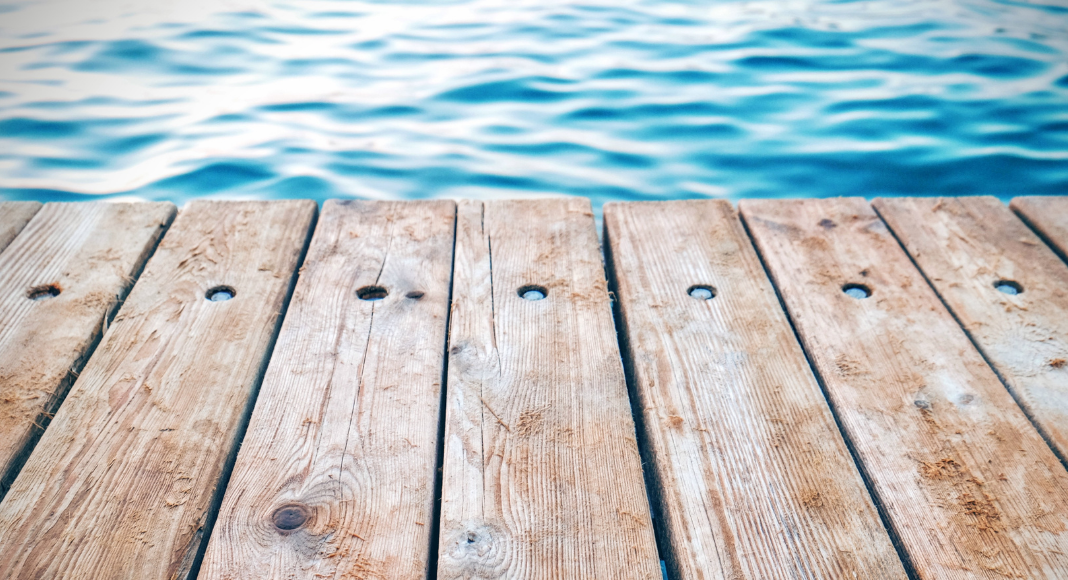 Some people love beaches. I admit I find the ocean to be a special place. But as a native Midwesterner, nothing beats those warm few weeks on a lake. Come Memorial Day weekend, I feel like I have earned a badge from wintering for what feels like ages, and our reward is waiting for us in the next few months ahead.
Much like how I approach the holidays, summertime at the lake reignites old rituals and rhythms that feel simple but noteworthy. Re-reading one of my favorite books ("The Help") that I like to reserve for this time of year. Pulling out specific clothes – a favorite t-shirt, an old hat, and a pair of sandals that have been stored in the closet of our lake bedroom. Hitting play on the "Lake Clean Up" playlist as my family tackles opening up the house that has rested empty for most of the year. 
What makes a place like this so special? It isn't how big a house feels or how fancy a boat may be. It's sun-soaked days spent outside with a book, the morning coffee while barefoot skiers go by, watching young kids play in the sand and the waft of the grill in the evening with a cold glass of wine. It's diving off a dock and feeling like you're ten years old again. A slow cruise on an old pontoon as the sun is going down. Pulling out your late grandmother's favorite game (Dominoes) and teaching your nephew what she taught you over what feels like a very familiar dining room table. It's grilling burgers and fresh Indiana corn, roaring laughter, and deep conversation. I even treasure the rainy days at the lake. It summons a board game, a dance party, and the millionth replay of Lindsay Lohan's "The Parent Trap". In all of these things I just described, the common denominator is a connection with ourselves and our loved ones. This is a place where we can all take a collective deep breath and remember how very fortunate we are to live in a place where we can cherish all four seasons.
While a new school year warrants a fresh start, I find the welcome hum of the familiar in summer to bring about a different type of renewal – to slow down, savor the long days, and reset. Let's put our phones down and take in the smell of the flowers, the air, and the glowing light of fireflies. Again – there is nothing wrong with a tropical beach, but my version of heaven happens to be about fifty miles south in a Southern Indiana town.