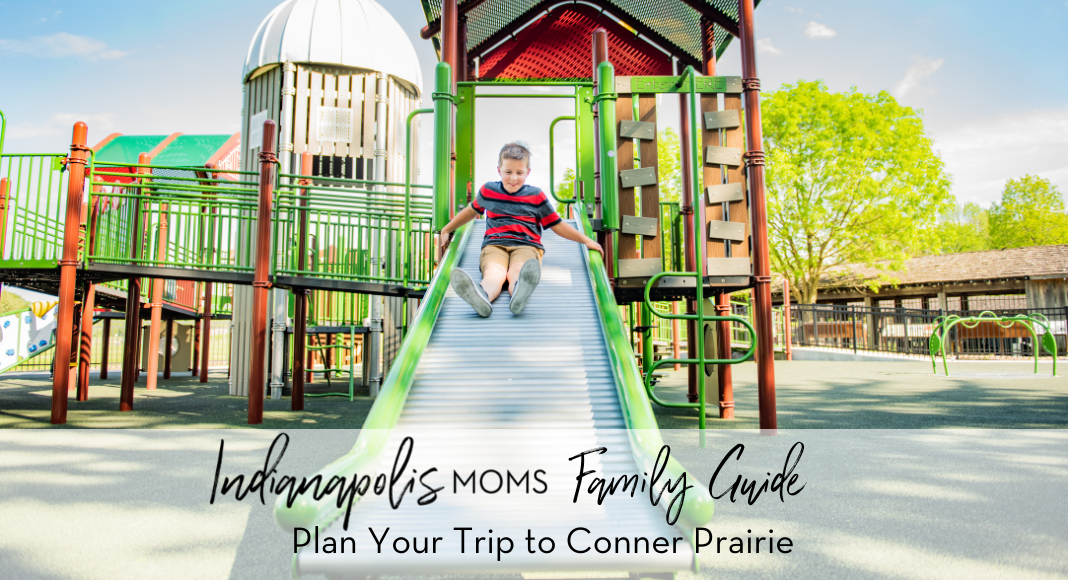 Did you know Conner Prairie is one of the most visited outdoor museums in the Indianapolis area? There is so much to do on this 1000+ acre property located on the north side of the city in Fishers. Before you head on your next adventure, let Indianapolis Moms help you plan your trip to Conner Prairie! Check out the events and activities for your family below.
---
1836 Prairietown
Immerse yourself in a 19th-century village and interact with people, animals, objects and routines of life in Central Indiana in 1836. You can study in a one-room schoolhouse, help with chores or watch a tradesperson at work. You'll also meet the residents of Prairietown as they go about their daily lives. You'll learn new skills and they might even tell you stories and share some local gossip. Come prepared to learn and play. Prairietown's success depends on you!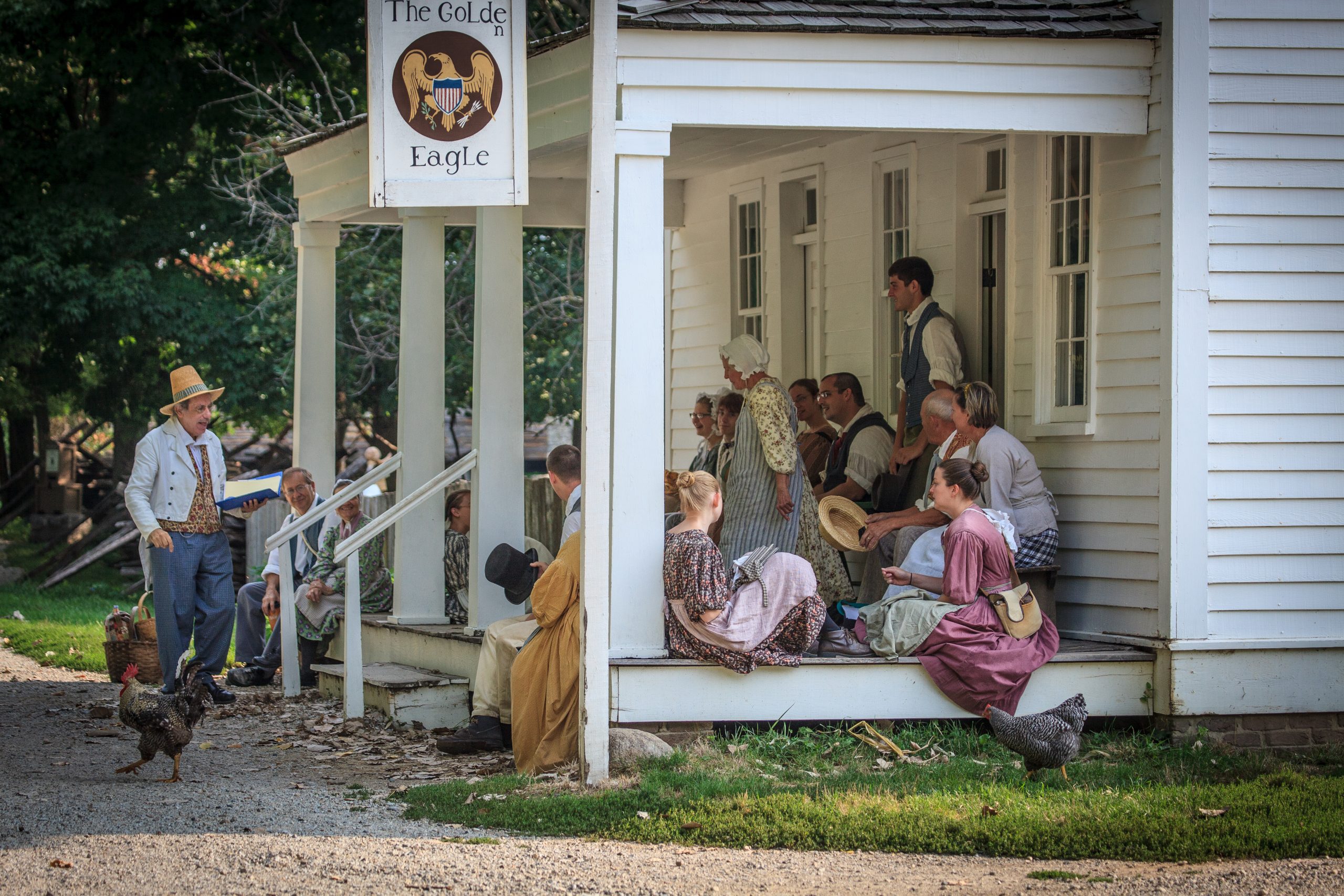 ---
1859 Balloon Voyage
Join Conner Prairie in celebrating innovation with the 1859 Balloon Voyage. You'll discover how John Wise piloted the first successful airmail delivery aboard the "Jupiter" balloon and how his journey didn't quite go as planned when he took flight from Lafayette, Indiana. Soar more than 300 feet in the air in Conner Prairie's helium filled balloon, which is among only four of its kind in the country. Learn about the technology the museum is using to study air quality in our atmosphere and explore lighter-than-air history from the 19th century to today.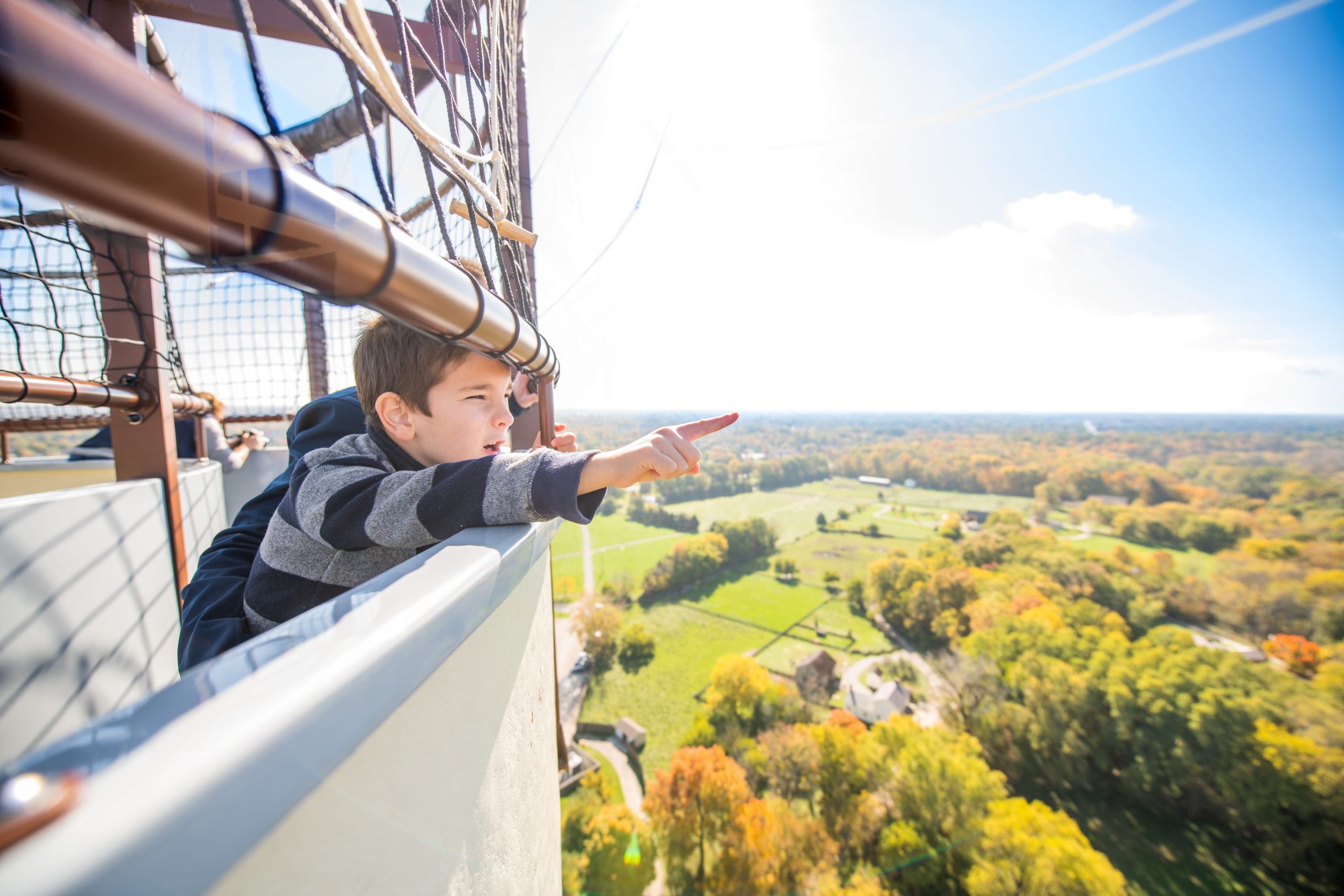 ---
Lenape Indian Camp
Step into Indiana territory in 1816 Lenape Indian Camp. Here you will explore the life, culture and relationship between the Lenape Indians and American fur traders. On the cusp of statehood, life is changing for those who live here. The impact of Indiana's transition from territory to statehood is felt in the economy, the environment, and the people posing the question, "Would you be willing to adapt in order to survive?" 
---
1863 Civil War Journey
On July 8, 1863, Confederate General John Hunt Morgan and his forces crossed the Ohio River into Indiana. In 1863 Civil War Journey, you'll cross a covered bridge and step into the southern Indiana town of Dupont shortly after this raid. Along the way, you'll meet the local residents, experience immersive presentations, gather supplies for the Soldier's Aid Society, and even participate in military drills. Younger visitors will love the splash and play water area that includes safe, fun water cannons.
---
Animal Encounters
Get up close and interact with your favorite farm animals! You'll encounter big life lessons about animal husbandry, life cycles and silly and surprising animal behaviors. Speak one-on-one with the specialists who care for animals year-round on our grounds. Make sure you ask about our rare historical breeds of livestock and the important role Conner Prairie plays in preserving these animals.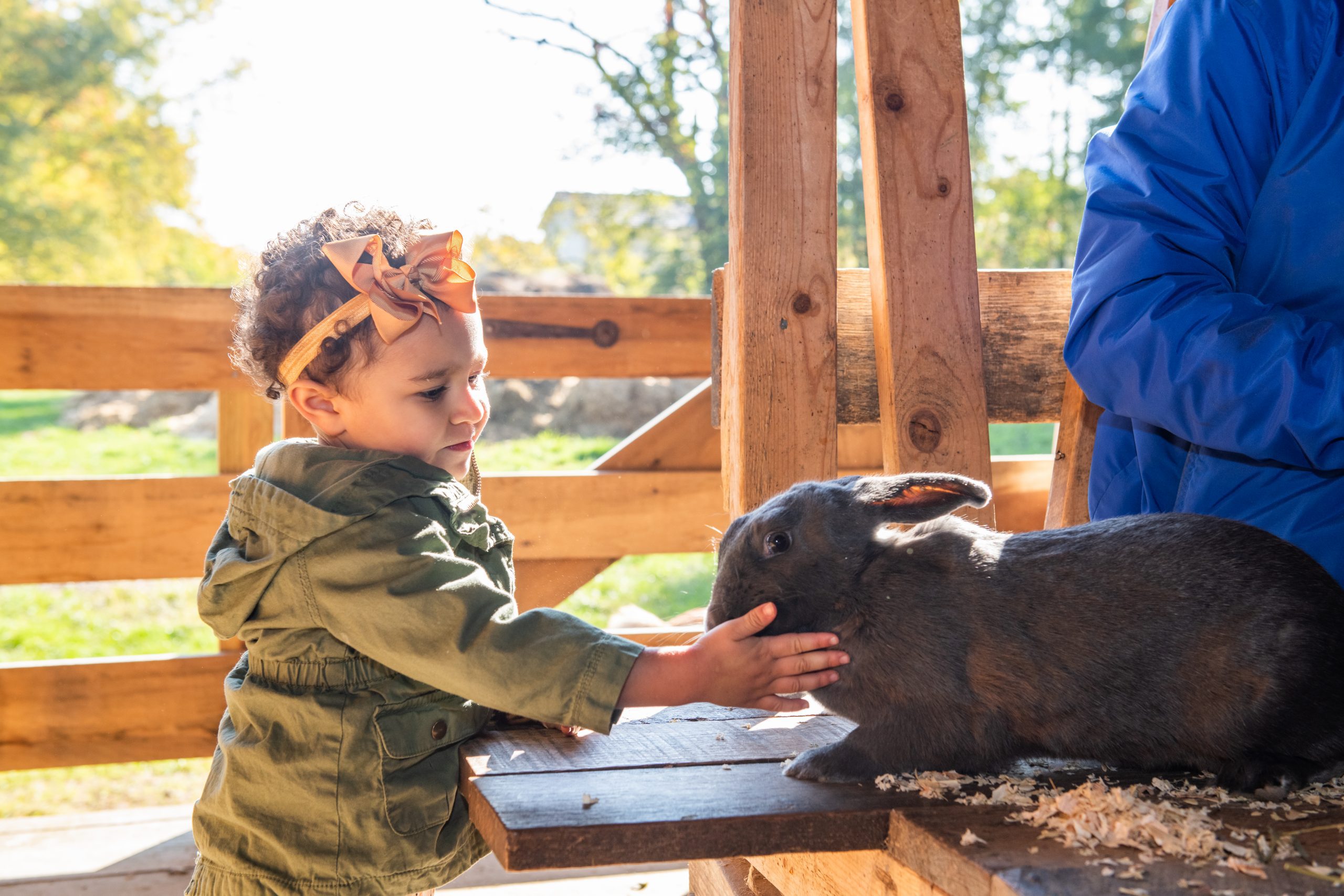 ---
Treetop Outpost
Treetop Outpost features a 4-story treehouse and fun areas for exploring, building and even playing songs on outdoor instruments. Come connect with the natural materials in the world around you as you stroll along a path and discover new plants and animals along the way. Disconnect from gadgets and unplug in a beautiful wooded setting. There's no "one way" to play here!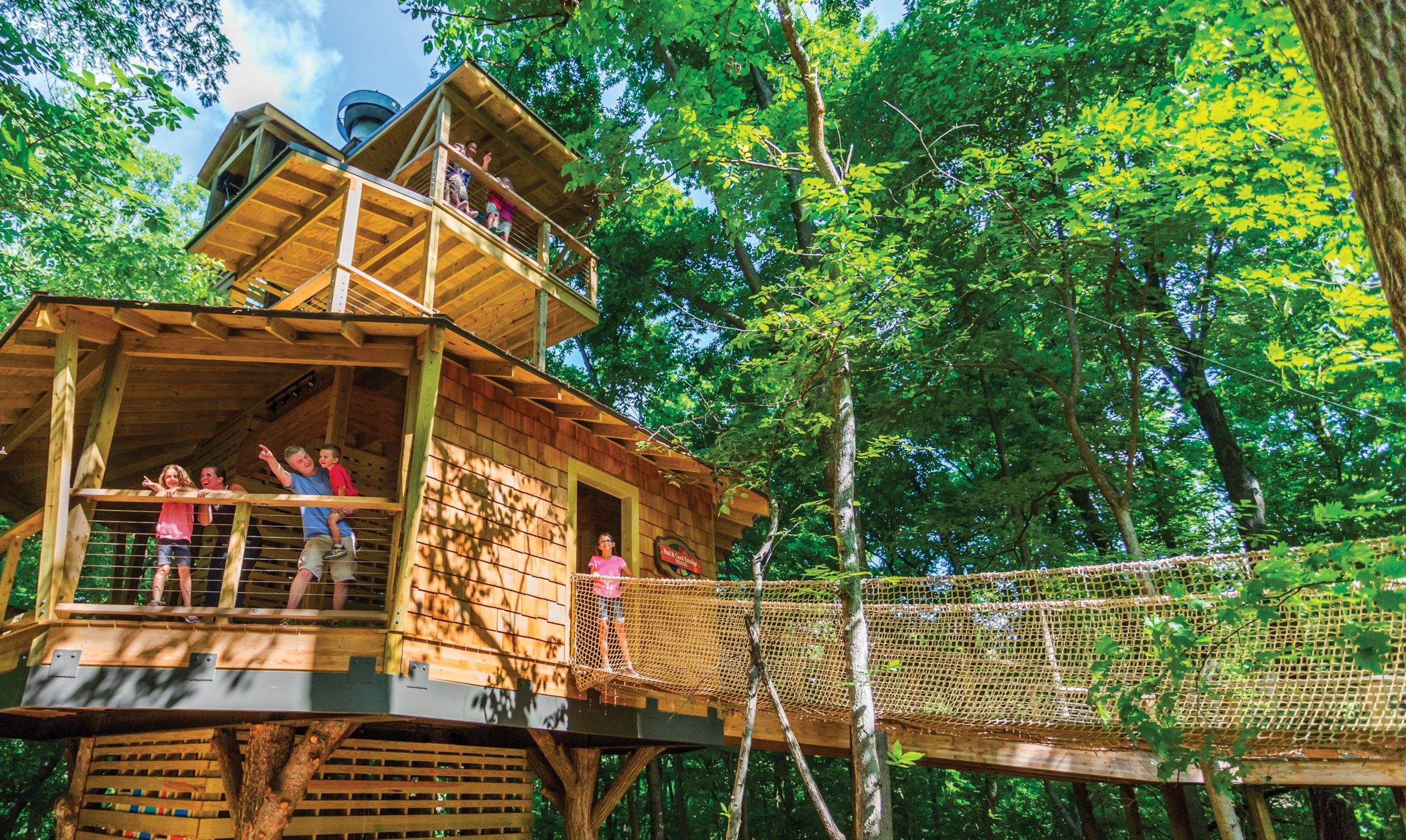 ---
Ag Adventures
Ag Adventures at Estridge Family Park was created as a place where all children, with all abilities, can play alongside each other. Accessible playgrounds are transformative spaces where each of us is empowered to reach our full potential. Next to the playground, you can learn the history of farming at Conner Prairie, which started with Eli Lilly in the 1930's. On the site of Estridge Park, Lilly built a state-of-the-art complex of barns to house his prize-winning animals.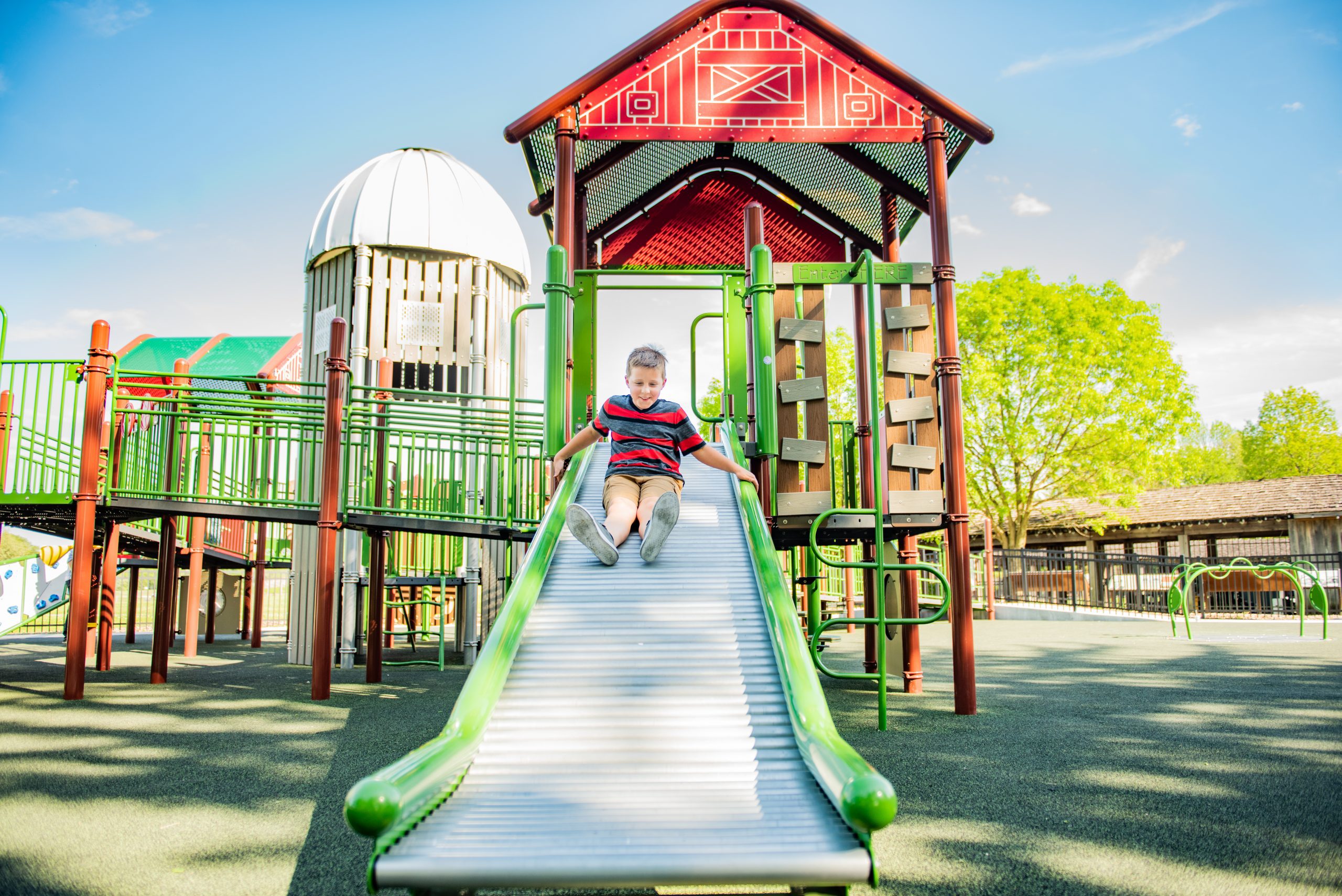 ---
William Conner Home
Enjoy one of Indiana's oldest brick homes and the one-time residence of William Conner and his family. They experienced a period of transition and change at the same time Indiana was moving from territory to statehood. Explore the various rooms that have been preserved to reflect the time with furniture, decorations, and art. Discover how the family dressed, what they ate, and how they made history during the early 1800's. 
---
Habitat – Coming Fall 2022
Thousands of insects and plant life call Conner Prairie home. Beginning in the fall of 2022, guests can get a larger than life look at the biomes and habitats that they call home. Experience giant installations of creatures and their homes throughout the grounds of Conner Prairie and learn about everything it takes to keep these unique animals and landscapes alive both above and below ground.
---
Plan Your Trip to Conner Prairie – Indoors Exploration Fun
Indoor Experiences at Conner Prairie
Conner Prairie indoor experiences bring year-round fun for guests of all ages. Explore Discovery Station, where you can create, climb, and play in a space that will help develop critical thinking skills. Bring your ideas to life and create something from scratch in Craft Corner.
New for 2022 – Immerse yourself in innovation at Spark!Lab. Learn about inventions and try your hand at creating your own. You can build a vehicle, create a musical soundscape, dream up ways to clean up the ocean, and play around with a vertical wind tunnel. Activities will change frequently so no two visits are the same.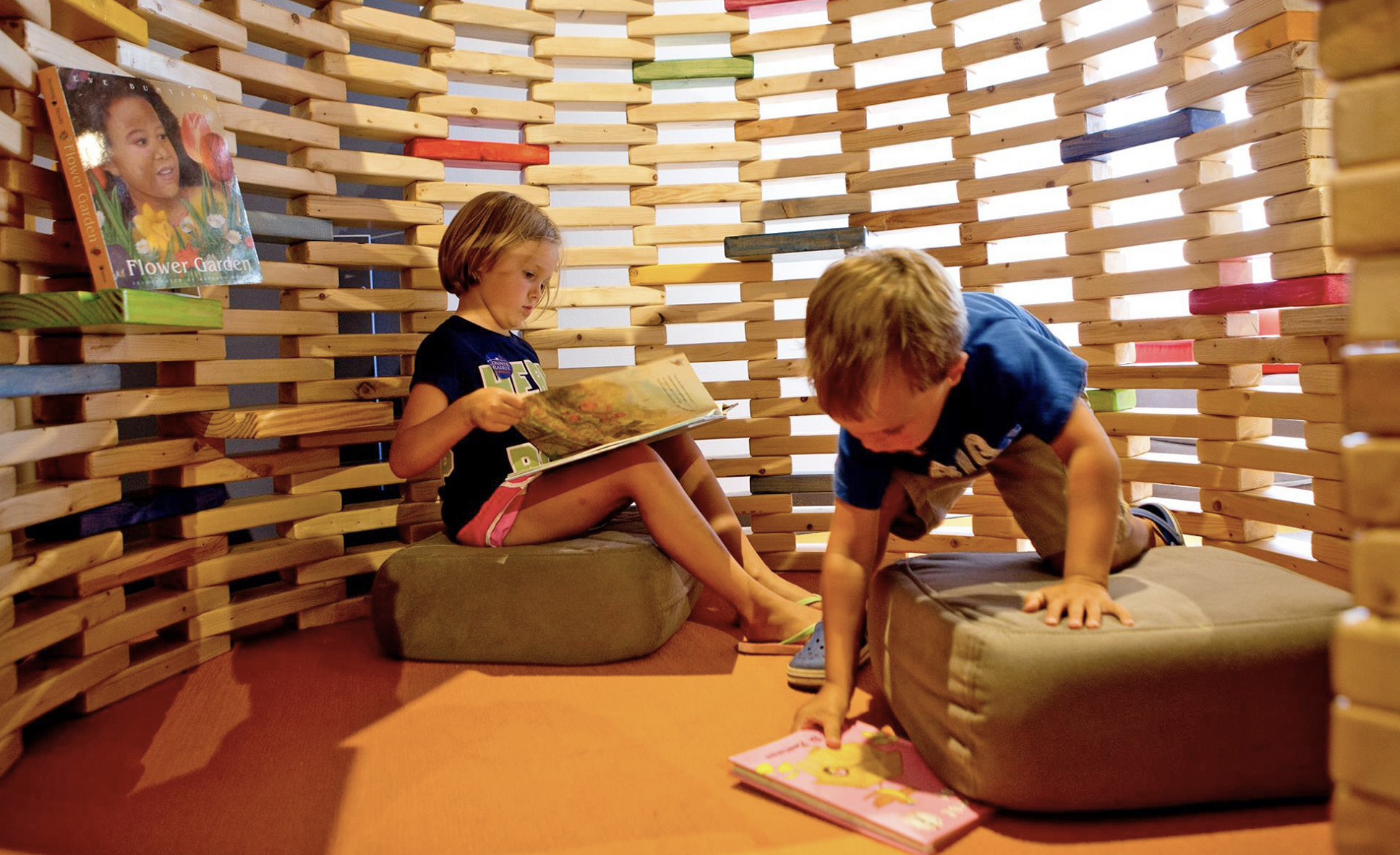 ---
Conner Prairie Events
Jupiter Fights Balloon Festival – September 9th – 11th, 2022
Each fall, watch Conner Prairie's horizon come alive with shapes and color during the Jupiter Flights Balloon Festival. More than 20 hot-air balloons will fill the skies with flights at dawn and a balloon glow at dusk that will delight guests of all ages. Live music, specialty food, and bounce houses will also be available. More events and activities are being added frequently so check out our website for the most up-to-date information.
---
Headless Horseman Festival – Thursday – Sunday, October 6 – 30, 2022
Stay wary on the Prairie! Each fall, the Headless Horseman rides at night, chasing hayriders throughout the grounds of Conner Prairie. Venture through a haunted maze or select a shorter, less scary option for younger guests. Enjoy a carnival ride, bounce houses, a tubing hill, and live music and performances. Fall food and specialty cocktails are also available for purchase.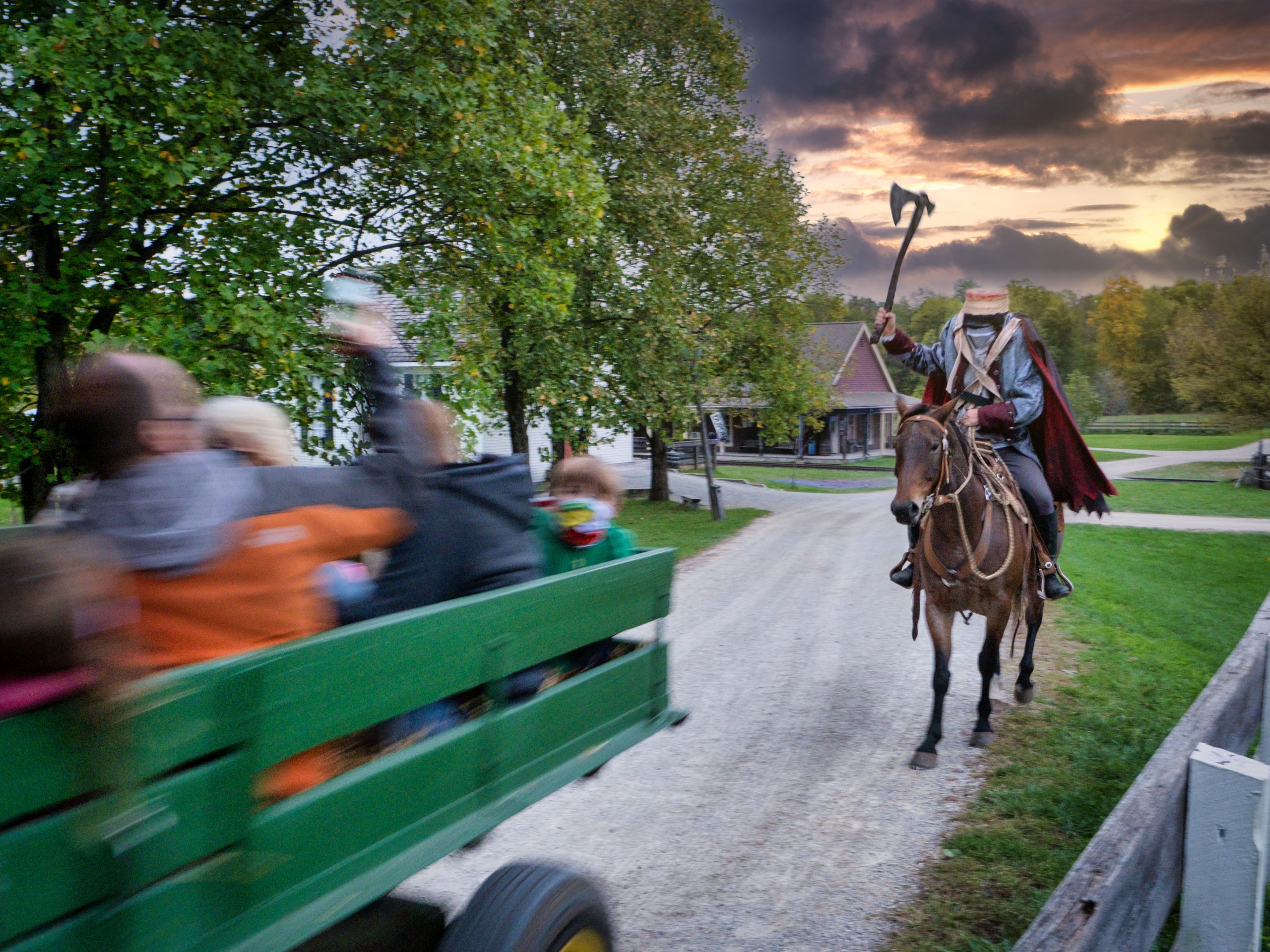 ---
A Merry Prairie Holiday – Friday – Sunday, November 25 – December 18 and December 21 + 22, 2022
The holiday spirit will overtake you as you explore acres of twinkling lights and plan your trip to Conner Prairie at a Merry Prairie Holiday. Learn about holiday traditions around the world, watch a 3-D projection show displayed on the historic William Conner home, skate around on our socks-only rink, and pay a visit to Santa in his workshop. A winter carousel will delight you and a tubing hill will thrill guests of all ages. Hot cocoa, roasted pecans, and warming zones will keep you toasty throughout your adventure.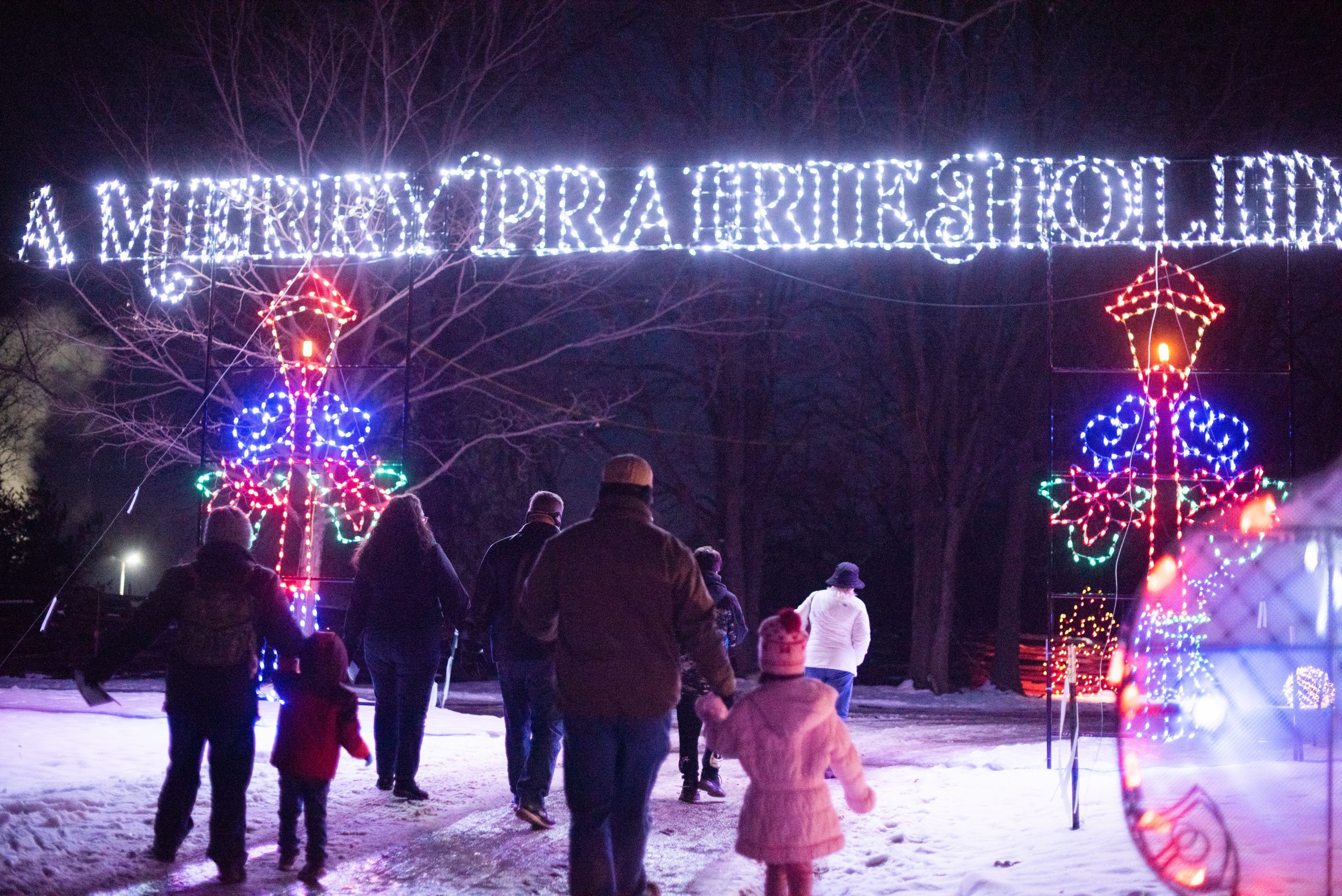 Looking for more details to plan your trip to Conner Prairie? Be sure to visit their website for more information!