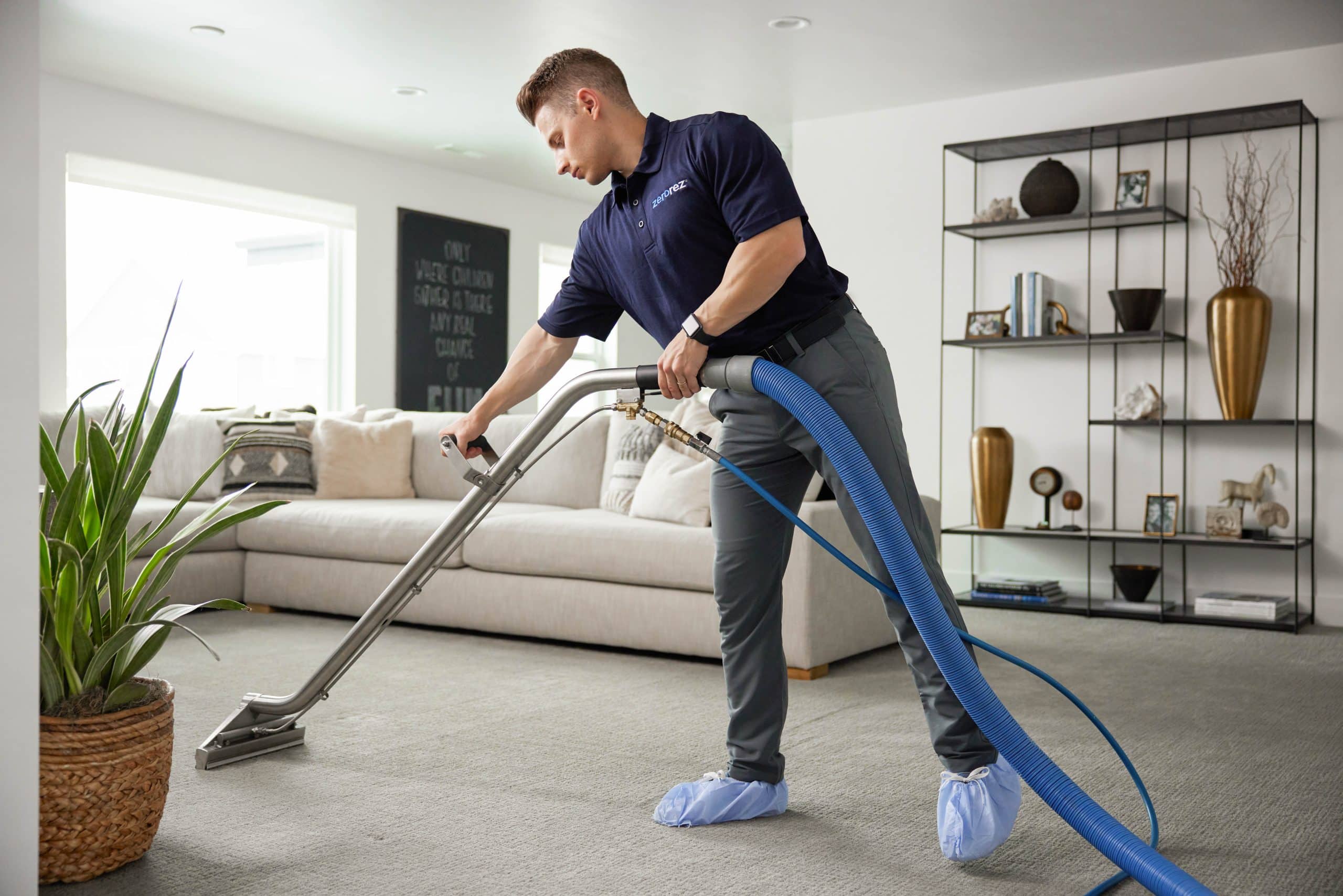 Let's face it, your carpets might be dirtier after the summertime messes from your family and pets. Now that everyone is back to school, it is the perfect time to tackle cleaning your floors! While the kids are away, you deserve a deep clean of those carpets and floors. Sweeping and vacuuming get the top layer, but it won't help the stains on the sofa, greasy grout lines in the kitchen, or the smell of potty training accidents. Having a professional flooring deep clean by Zerorez is an easy and convenient alternative to DIY carpet cleaning machines and can make everyday chores like vacuuming, easier and more effective.
Our Zerorez Experience
After a busy summer, we decided it was time to have our carpets cleaned by Zerorez. With two busy boys and a dog that loves the water and dirt, our floors needed some TLC. Scheduling the appointment was easy. I was able to schedule it online and select the areas I wanted to have cleaned. Another convenient option I opted in for were the text confirmations of the appointment window. As a working mom, I am am not always home so this option allowed me to prepare for the cleaning in my busy schedule. Zerorez technicians will also give you a call when they are on their way!
Our technician, Tevin, walked us through the process in each room before he got started with the cleaning. Our dog, Dexter, loved watching him work! Tevin was so friendly and knowledgeable so we knew we were in good hands. He thoroughly explained things so we knew was was being used, what would be cleaned and what we could expect. Once he got started, I was even able to work while Zerorez cleaned our carpets.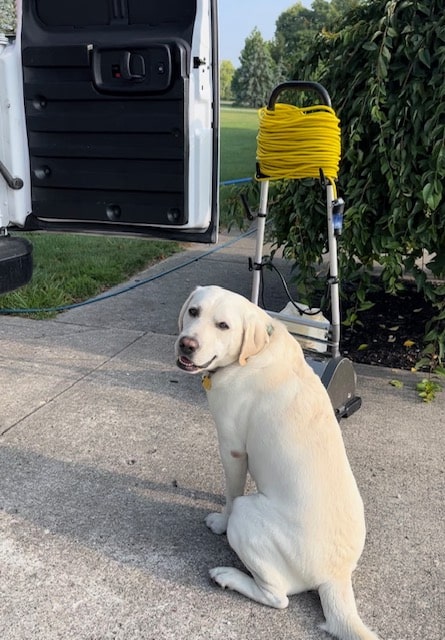 It was crazy to see how much dirt, grime and dog hair Tevin was able to pull out of our living room, stairs, hallway and our primary bedroom! Even though we sweep regularly, I was shocked at how much was actually pulled up. After the treatment, the house looked spotless and smelled amazing! Tevin didn't miss a detail, stains and all. My husband and two boys came home that day and immediately noticed a difference. Our overall experience with Zerorez was topnotch and I can't stop recommending their services to my family and friends.
Our family will be scheduling quarterly cleanings and maybe even include our ductwork next time too! I have tried to clean my carpets on my own and rent a carpet cleaner, but the hassle, the amount of time spent setting things up and cleaning as well as the learning curve didn't make renting worth it. Plus the results weren't even close to our Zerorez experience. Outsourcing carpet cleaning with Zerorez took something off my long to do list and allowed me to spend time on what really matters.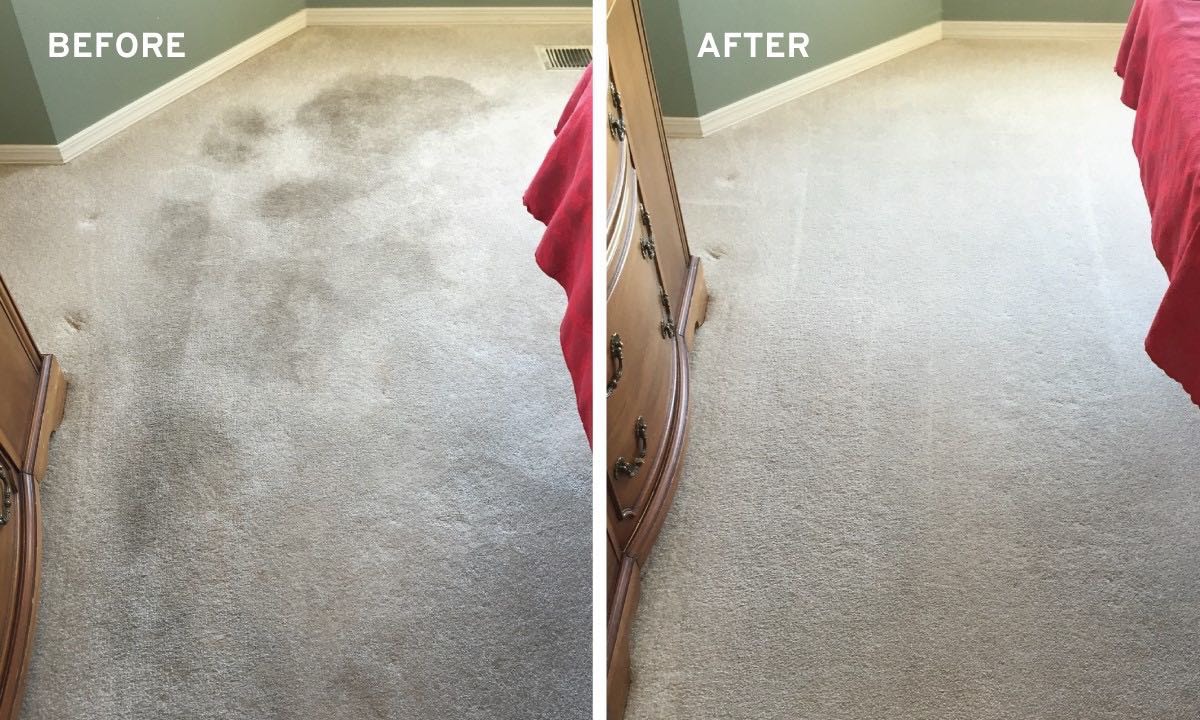 Zerorez prioritizes the safety of your children and pets by not using soaps or harsh chemicals in their cleaning process. Instead of leaving behind residue that can make your carpet feel crunchy after cleaning, Zerorez uses their ZrWater to break down dirt and grime, making your carpet softer than ever. By deep cleaning these surfaces regularly, you can help your family have a healthier environment to come home to at the end of the day. Let Zerorez help you breathe easier this fall!
It's easy to book your appointment:
Visit Zerorez's online scheduler.
Start by entering your email and zip code.
Identify the specific areas you want to have cleaned and indicate the quantities for each.
Enter your contact information.
Choose the arrival window that best fits your schedule.
Take a moment to review all the entered information for accuracy. When satisfied, click 'Schedule Appoinment'. When Zerorez technicians come to complete the cleaning, they'll walk through the areas you'd like to have cleaned and make any necessary adjustments to the online quote. You can also request additional services or areas to be cleaned based on their recommendations.
Indianapolis Moms, you deserve a clean home for you and your family. Now is the time to book a professional cleaning with Zerorez!
Win a $1000 Custom Cleaning with Zerorez
One lucky Indianapolis mom can enter to win a cleaning appointment for their whole home to be cleaned with a $1000 custom combination (excluding rug spa area rug cleaning).
Want a peek into the Zerorez experience? Check out my cleaning below!