Fall favorite beverages are back at Starbucks, and I thought it would be fun to recommend a book to pair with these festive flavors. It might still be hot here in the Midwest, but these books will definitely channel the fall vibes you're looking for. Find your favorite beverage and grab a great read.
Starting off strong with a classic fall flavor, the Pumpkin Spice Latte — Small Town, Big Magic by Hazel Beck.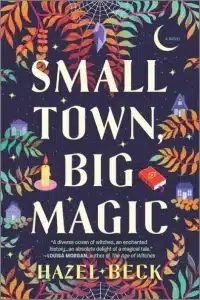 This book has all the makings of a cozy fall read. Small Town, Big Magic by Hazel Beck is a witchy rom-com that takes place in the fictional small Midwestern town of St. Cyprian. We follow Emerson, who runs a charming indie bookstore, when she's suddenly attacked by creatures usually found in a make-believe story. What's even more strange, Emerson defeated them with, *gasp* magic?! Turns out, not only does Emerson have her own powers, but all of her friends are witches, too. Can she harness her magic and protect her beloved town?
Next, a new fall flavor, Apple Crisp Oatmilk Macchiato — The Wishing Game by Meg Shaffer.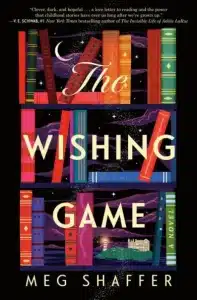 The Wishing Game by Meg Shaffer is described as Charlie and the Chocolate Factory but with books. The classic apple crisp flavor combined with the macchiato-style coffee made The Wishing Game a perfect recommendation. Best of all, the Indianapolis Mom's Book Club will discuss this on Wednesday, October 25th, at 7 p.m. We meet at Liter House in Broadripple, and we would LOVE for you to join us!
Pumpkin Crème Cold Brew — Divine Rivals by Rebecca Ross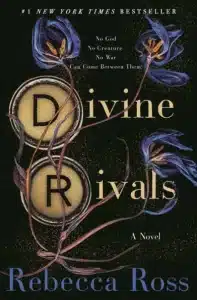 Get ready for an explosive and immersive reading experience with Divine Rivals by Rebecca Ross. When I saw this book follows two rival journalists, I immediately thought this book would pair perfectly with a cold brew beverage. An enemies-to-lovers, young adult fantasy epic is the perfect story to get lost among the pages on a crisp fall day. Divine Rivals is the first book in a new series, and book two, Ruthless Vows, comes out on December 26th. Rebecca Ross is quite the writer, and I highly recommend her other books as well.
Cinnamon Dolce Latte — Have I Told You This Already by Lauren Graham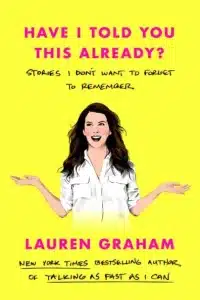 It wouldn't be fall without everyone's favorite fast-talking TV mom, Lorelai Gilmore. When I think of cinnamon, my mind goes to straight to Stars Hollow. Have I Told You This Already? is written by the one and only Lauren Graham. It may not be all about Gilmore Girls, but a must-read for GG fans! Her laugh-out-loud essays cover her personal and professional life, and you'll absolutely have a great time diving into each story.
Chai Tea Latte – A Cup of Silver Linings by Karen Hawkins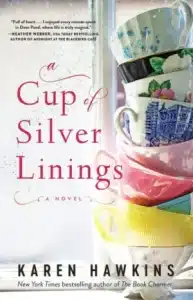 Last but not least for the chai tea lovers (technically, this drink is available year-round, but it has a very fall vibe), A Cup of Silver Linings by Karen Hawkins. I had to go with this whimsical, magical realism story set in the small fictional town of Dove Pond. Our main character, Ava Dove, runs a tearoom, but the herbal teas have been causing patrons to have unexpected reactions. Long-kept secrets are revealed, startling vivid dreaming, and other strange things keep happening. Ava is forced to face her own dark secret to find a remedy.
Happy fall, book friends, and happy reading!