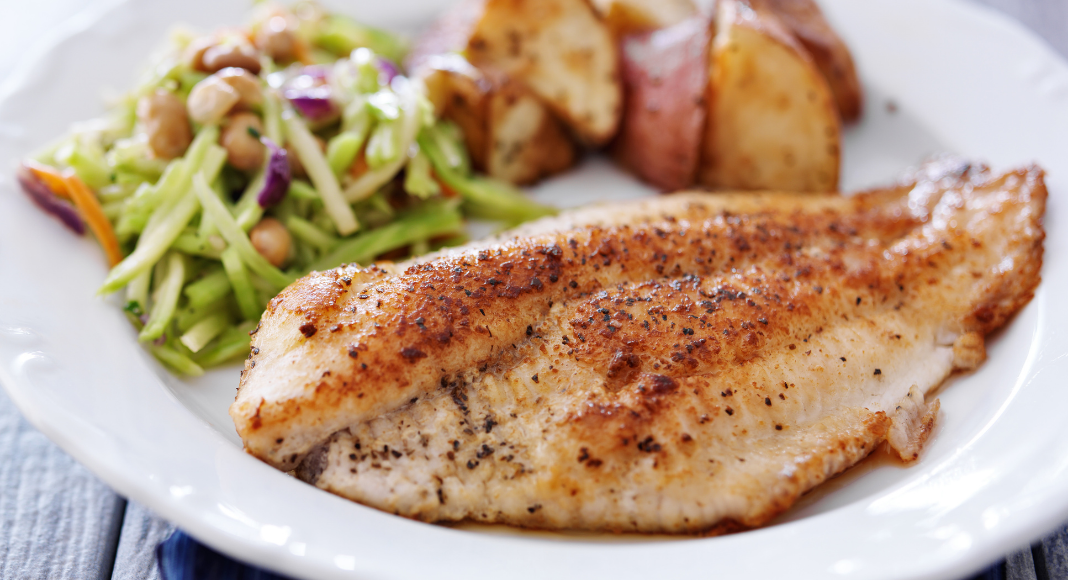 My husband and I both work full-time now, which means our kids are at daycare and PreK/AYS all. day. long. This is a new adjustment for our family! By the time everybody is home for the evening, there is very limited time before the hangry meltdowns begin, so I'm always looking quick dinner ideas. Enter, Baked Parmesan Tilapia. This recipe has it all! It is quick (no more than 20 minutes to prep and cook), easy, delicious and healthy! So a win all around!
Ingredients You Will Need:
4 tilapia loins, thawed if frozen
3/4 c freshly shredded parmesan (the stuff in a can can definitely work if you're in a pinch!)
1 tsp smoked paprika
1 tsp garlic powder
1 tbsp dried parsley
1/4 tsp salt
Olive oil
Let's Get Cooking:
Preheat your oven to 400F. While your oven is preheating, line a baking sheet with foil and set aside.
Next, mix the parmesan, paprika, garlic powder, parsley and salt in a shallow dish.
Then pat the tilapia loins with a paper towel until they are dry. You will then coat the tilapia with a drizzle of olive oil on each side.
Press the tilapia in cheese/spice mixture. Make sure there is a nice coating on both sides of your fish!
Cook your tilapia in the preheated oven for about 12-15 minutes. You want to cook it until the fish is cooked all the way through.
Serve immediately with your favorite sides. Tonight we went with couscous and broccoli!
This baked parmesan tilapia is a simple and healthy solution for those busy nights. And clearly it is a fan favorite in our house too!
Recipe Tip: Another great idea is to throw it into a tortilla with coleslaw for a tasty fish taco! Then cook up a side of rice, black beans and guacamole and you are set for your next Taco Tuesday!