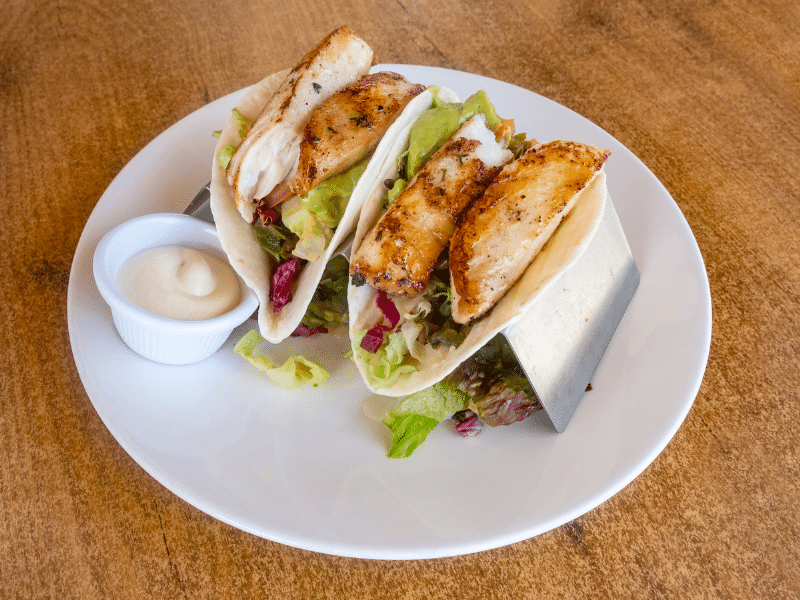 Want a quick, easy and healthy taco recipe? Fish tacos and rice are a staple in our house.
1.The night before, thaw frozen fish filets in your fridge. We love to use cod and use 3 filets. This is enough for our family + some leftovers, but use less or more depending on your family's size and appetite.
2.Pat filets dry and cut into smaller chunks. Crack & mix an egg or two in a bowl. In a separate bowl, mix 1-2 tbsp of taco mix with some panko breadcrumbs. Dip fish in egg mixture and then coat in seasoned breadcrumbs.
3.Bake fish at 350 for 20-30 minutes (depending on filet thickness).
4.Once fully cooked, remove fish from oven and flake into smaller chunks with a fork.
5.The Mexican fried rice is made from day old steamed white rice, sautéed in a pan for 5-10 minutes with a few tbsp of salsa, black beans, frozen corn and cherry tomatoes. Use whatever veggies you have on hand! This recipe is easily customizable and great for using up stuff in your fridge.
6.Voila. Best served with a margarita for the adults 😉