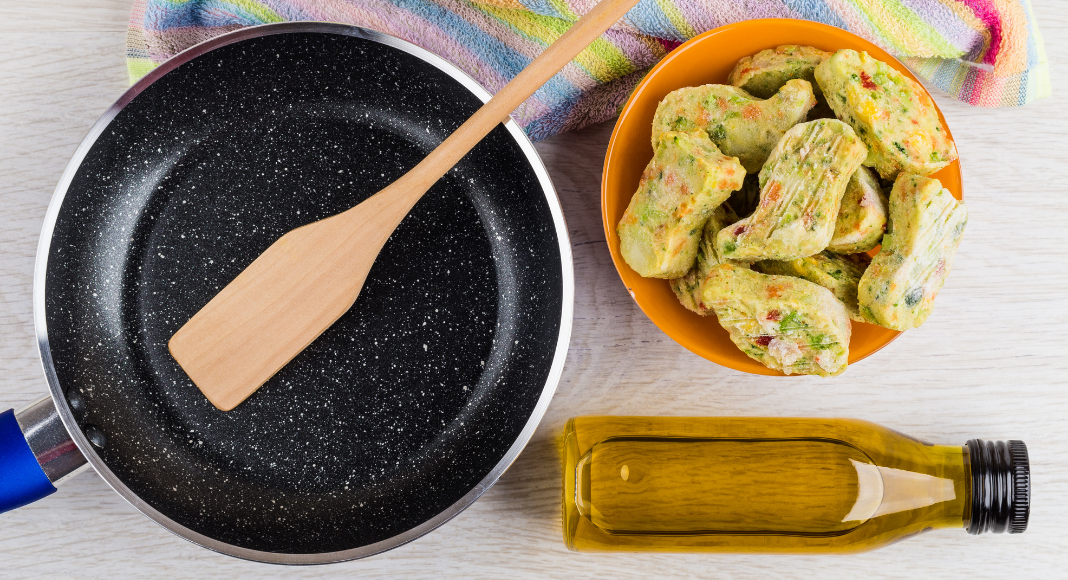 My little dude just turned 9 months old and decided he's too grown for that puree life. So, to appease his new demands, I've been experimenting with various recipes that he can 1) eat with his hands and 2) are packed full of vitamins and nutrients. These Veggie Nuggets are perfect! Added bonus? My 4 year old loves them too. And, I'll admit I've eaten them in a pinch and they are delicious for adults too!
You'll Need:
3 c steamed broccoli
2 carrots
1/4 head of cabbage
1 garlic clove
2 eggs
3/4 c shredded cheese
1 1/4 breadcrumbs (I used a mixture of Italian seasoned breadcrumbs and panko)
3 tbsp ground flaxseed (this is totally optional, I just added it because I had it in the pantry and thought a little extra added protein and fiber would be good)
1 c milk
1-2 tbsp olive oil
Let's Start Cooking:
While the broccoli steams, shred your carrots, cabbage and garlic.
Combine breadcrumbs and flaxseed into a bowl.
Add all the veggies, eggs, cheese, 1 c breadcrumbs and flaxseed to a blender or food processor. Pulse a few times so veggies are broken up, but not mushy.
Add milk, 1 tbsp at a time until the mixture looks wet and is easily pliable.
Form balls of mixture and roll in the remaining breadcrumb/flaxseed mixture. Flatten with your hand into little nugget shapes.
Heat olive oil over medium heat in a skillet.
Finally, add the veggie nuggets to the skillet and cook for 3-4 minutes on each side, until golden brown.
Serve immediately with your favorite condiments for dipping! Our favorites are ranch and barbecue because you can never go wrong with that combination!
Here's a storing tip: These veggie nuggets will keep in the fridge for 3-4 days. You can also freeze them and simply need to warm through in your microwave or oven to enjoy later! Just toss them into a freezer safe bag or container and grab and go as needed for future meals.