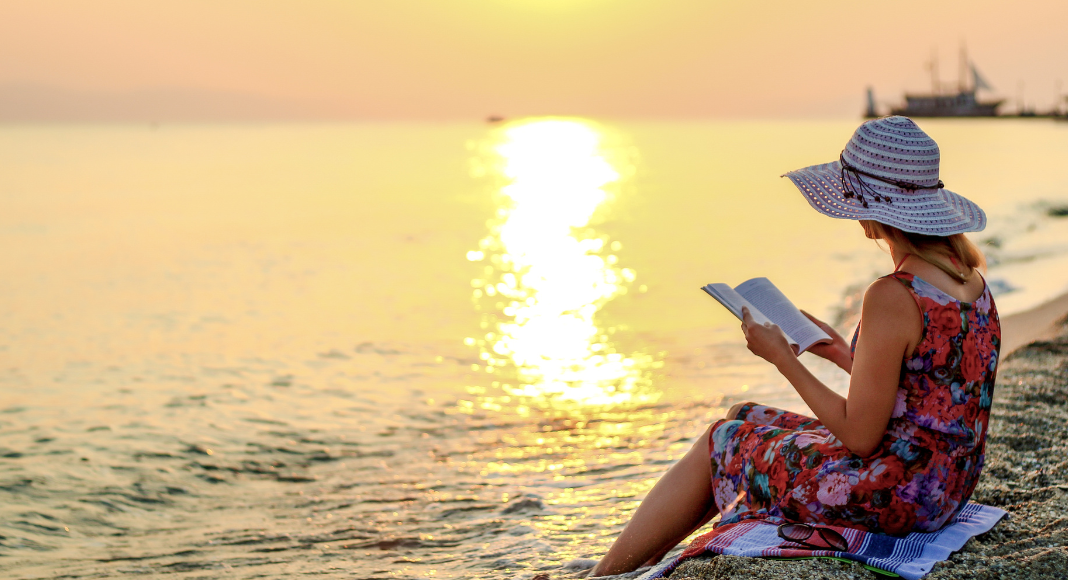 For most of us, our kids have headed back to the classroom for another school year. As our schedules get increasingly hectic, I like to remind myself there are still a lot of summer days ahead. Afternoons spent at the pool, lake, playground, or splash pad. Not to mention plenty of beautiful summer nights to enjoy on a deck or patio. There is nothing better than sitting outside, breathing in fresh warm breezes while reading a good book. Do you have a hammock? Hammock reading is a 10 out of 10 for me too!
Reader friends, here's a list of books to round out your summer reading. I can honestly say I would recommend them to anyone looking for an excellent book to get lost in.
This is one of my favorite books of 2022 so far. It's essentially a twist on the Netflix series Inventing Anna, Anna Sorokin story. You'll fly through this book even if you're unfamiliar with the show. It's told through diary entries, police reports, emails, and more. The varying styles and intriguing plot will keep you turning the pages.
Summer reading doesn't get any better when you pick up a book like Every Summer After. The writing style and escapist story are reminiscent of Christina Lauren. Percy and Sam's romance is told over six years and one present-day weekend. You'll get swept up in the Canadian lakeside setting and become totally invested in the characters.
This was an Indianapolis Mom's Book Club pick for June this year. Much of the group absolutely loved it, and we had a great time discussing it. I've been a huge fan of John Green for years; this collection of essays is superb and completely different from his other books. The great thing about reading a book of essays is that you could easily fit reading a single essay into your busy schedule. As a Hoosier, it was fun to read his essays about Indianapolis and the Indy 500. There's so much more good stuff in this book. It's absolutely a must-read!
I had to include a suspense novel in this list, and The Perfect Marriage is a great one. The tag line for this book is, "Would you defend your husband if he was accused of killing his mistress?" Intriguing right? I know some people can predict the twist ending of suspense books, but this one shocked me. Another page-turner that is a must for your reading list.
If you liked The Midnight Library, this is the next book you need to pick up. The Measure is the type of book that gets you thinking about life, everything you treasure, and keep close to your heart. It follows a wide cast of characters as their lives intersect after the world woke up to boxes on their doorsteps that held a single string representing the length of their life. This one would make a great read for a book club.
I'm throwing in this non-fiction book of essays for two reasons. One, it's about the greatest decade ever, the 90s! Cue the nostalgia. Second, Klosterman has a way of making cultural observation and history entertaining. While reading this book, I would stop and talk to just about anyone who would listen to me. Which honestly meant I was talking my husband's ear off as well as my co-workers.
Friends, it's hard to believe another summer is almost gone. I hope you discover something from this list that's piqued your interest, and you're able to add a great new book that will help you savor the little bit of summer that's left.
Happy reading!