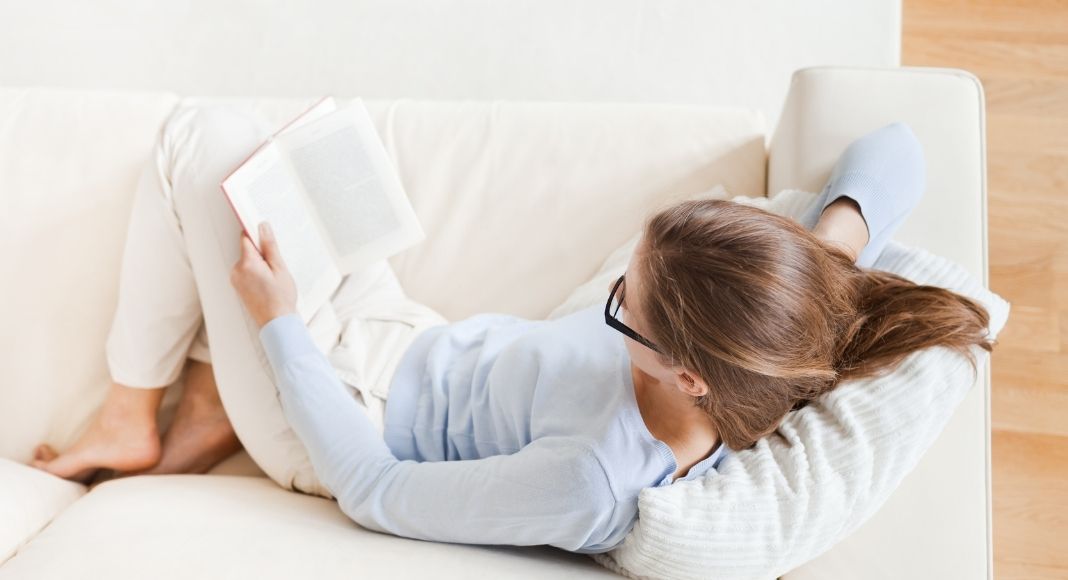 Summer is here! That means it's the perfect time to catch up on a little extra reading, crack open the potential of a new favorite book, or escape for a few hours to someone else's world.
If you didn't already know, at the beginning of the year, Indianapolis Moms started a book club! So far, we've only met virtually, but it's been a great excuse to read some new books, meet some new friends, and focus on a little me time each month. If you're interested in joining, you still can! Just join our Facebook page – it's that easy. We read one book a month and try to announce them each quarter, so you have some time to get those library holds or make a trip to a local shop. At the end of the month, we meet for an hour (or two) and chat about the book. You can come one month and not the next; you can keep your camera off if you're fighting bedtimes. You can even just listen in if that's your preferred style. It's a very low-pressure, low-key group – we promise! And the best part is, all books selected come from the group, so you actually get a say in what we read.
As we prepare for summer reading, we thought we'd share what books are on our collective summer "must-read" lists, just in case you find yourself on a beach with your toes in the sand and a book on your lap. Or maybe that ocean spray is actually children splashing bathwater, and that sand is just the rug by the toilet. Either way, we hope you enjoy!
People We Meet On Vacation by Emily Henry – This book seems to top everyone's summer reading list, and we agree! The latest from New York Time's best-selling author Emily Henry, this book is the perfect sidekick to your summer vacation!
The Therapist by BA Paris – A neighborhood of secrets and a new house with a dark past. If you're into psychological thrillers, then this book's for you. Keep the porch light on and the popcorn popping.
The Road Trip by Beth O'Leary – What's better for a road trip than a book about road trips? Chance brings together five people in one car for a 300-mile road trip, and we just can't decide if it'd be the longest drive ever or a second chance at love.
Malibu Rising by Taylor Jenkins Reid* – A new novel from another one of our favorite New York Times best-selling authors, we can't wait to find out how one night may alter the lives of the Riva siblings and what secrets may unfold.
The Seven Husbands of Evelyn Hugo by Taylor Jenkins Reid – A second recommendation from Taylor Jenkins Reid, in case you haven't read this one yet. A wonderful work of fiction that feels like real life and makes you question if Evelyn is real and you are actually reading her memoir.
The Maidens by Alex Michaelides – What good is a summer reading list without a solid murder mystery? This one has us intrigued, and you won't want to put it down.
The Nightingale by Kristin Hannah – If this blurb from Goodreads doesn't get you, then we just aren't sure what will, "a heartbreakingly beautiful novel that celebrates the resilience of the human spirit and the durability of women. It is a novel for everyone, a novel for a lifetime."
The Four Winds by Kristen Hannah* – The second author to make our list twice, Kristen Hannah digs into our souls. She has a way of pulling at your heartstring and making you feel the struggle of her characters. This book transports you to The Great Depression, the Dust Bowl, and a part of American History we should never forget.
Last Summer at the Golden Hotel by Elyssa Friedland – The Skimm calls it "A Can't-Miss Beach Read For Summer 2021," and we think the same thing, my friend. Everyone needs a light-hearted, witty read for the summer, and this one just might be it.
The Lost Apothecary by Sarah Penner – Historical fiction meets thriller in this book of revenge. A female apothecary secretly providing poison for women who have been wronged by men? You can't say it's a story you've heard before. And we know you aren't supposed to judge a book by its cover, but this one has us swooning.
The Happy Camper by Melody Carlson – A quick, fun read for the summer. Some days we think the thought of escaping life for a camper getaway would do just the trick, but is it ever that simple?
#IMomSoHard by Kristin Hensley and Jen Smedley – Kristin and Jen provide you the real deal of parenting with honesty, wit, and a whole lot of wine. What's not to love?
The Rogue Ethereal Series by Annie Anderson – We are rounding out the list with a fantasy series in case this is more your style. With six books in this series, you can follow the tattooed female lead through a world of the supernatural.
*These books are currently contenders for upcoming book club picks! Grab one and join us!