Confession, I was not always the avid reader I am today. When I reveal this little tidbit about myself now, people tend to find it a little shocking. As a child, I enjoyed a book every once in a while, but I was not a reader. I rarely went to bookstores or visited the library and reading for school was painful. There were so many other things I wanted to do, and it didn't include books. I loved being outside, riding bikes, roller skating, and climbing trees. And then I became an average teenage girl. I was an awkward teenage girl, but I enjoyed the typical things. Listening to music, having sleepovers with friends, and talking on the phone. All those stereotypical 90s teen girl things, yep, I was into it. 
So how did I go from being a non-reader to the book-obsessed bibliophile I am today?
In my freshman year of college, I was paired with a roommate who was a reader. I remember taking a shopping trip to Target together for absolutely nothing special. We ended up in the book aisle. I was milling around, glancing at the shelves while she browsed for a new book. We must have been in the aisle for quite some time because I started browsing with interest. I picked up some paperbacks, totally judging them by their cover and then skimming the synopsis on the back. I found one that looked interesting enough that I decided, what the hell, I'm going to try reading for fun. That book was, A Bend in the Road by Nicholas Sparks. Twenty years later, books take up a good portion of my life. 
I like to call Nicholas Sparks my gateway drug to reading. After A Bend in the Road, I read all his other books (he has a huge backlist if you're not familiar with his work), and my reading journey had officially begun. If you told me then that I'd have a career in the book industry, I don't think I'd believe you. I love my reading life, and all the joy books bring into it. I've met many wonderful people through the mutual love of reading, as well as so many brilliant authors. Last month, I finally got to meet Nicholas Sparks. He may not remember every reader he meets, but I'll always remember how I felt when it was my turn to say a few words to an author that's held a special place in my heart all these years.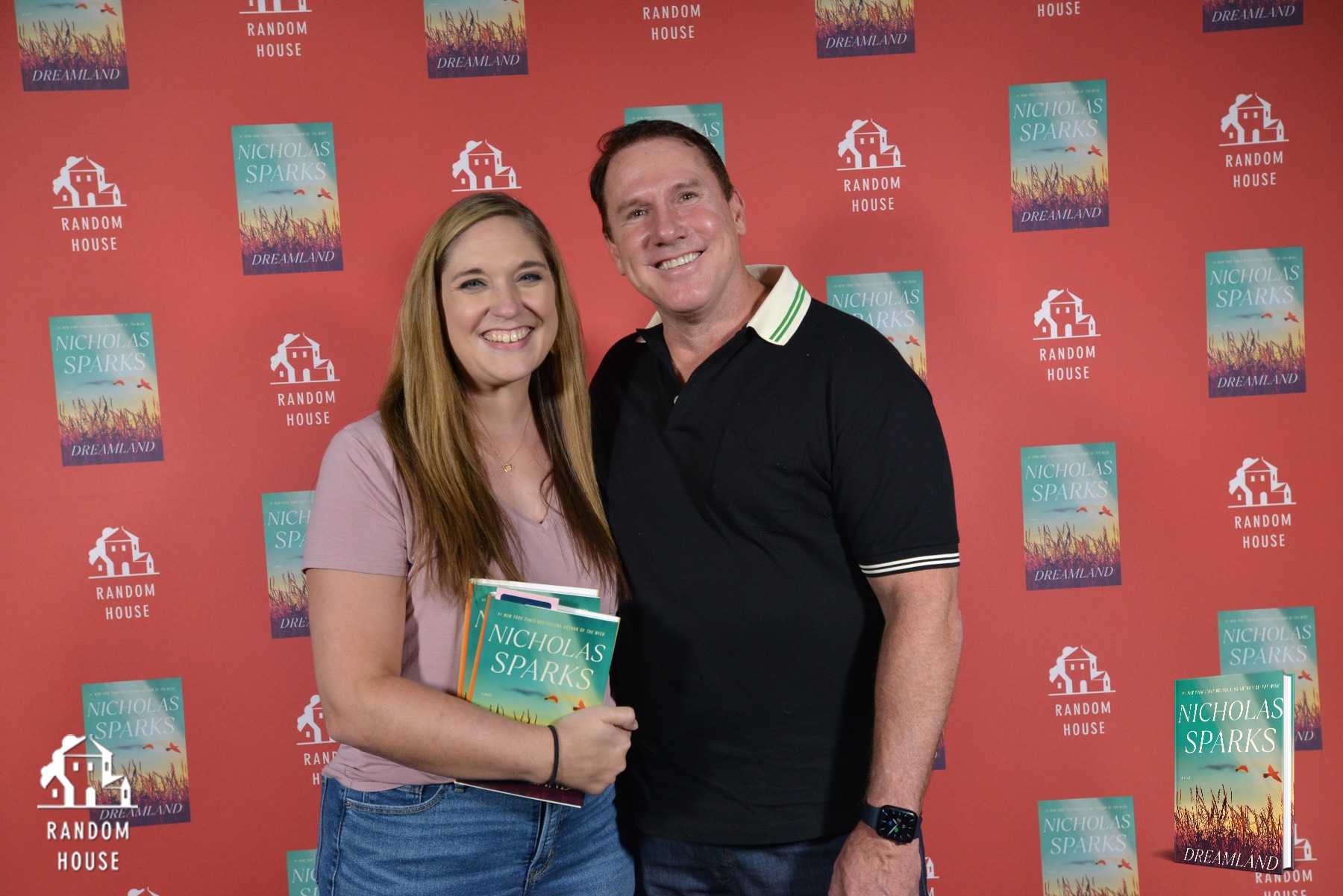 I'm a firm believer that everyone is a reader. Some just haven't found the right book yet. I'm living proof this is possible. I found the right book that day at Target. Not every book works for every reader, and that is 100% okay and is part of the fun of reading and discussing books with people. 
I want to share some of my favorite books to recommend whenever I hear, "I'm trying to get back into reading," or "I'm not really a big reader." To all my non-reader friends out there, my hope is one of these books will grab your interest, and the next thing you know, you've read 50 pages without even thinking about it, and you're telling your partner to order a pizza just so you can keep reading without stopping to make dinner. Or something to that effect. Happy reading!
Cover Story by Susan Rigetti
Then She Was Gone by Lisa Jewell 
Literally any book by Colleen Hoover – My favorites are November 9, Reminders of Him and Verity
In Five Years by Rebecca Serle
The One by John Marrs
No Exit by Taylor Adams
Love and Other Words by Christina Lauren
The Idea of You by Robinne Lee