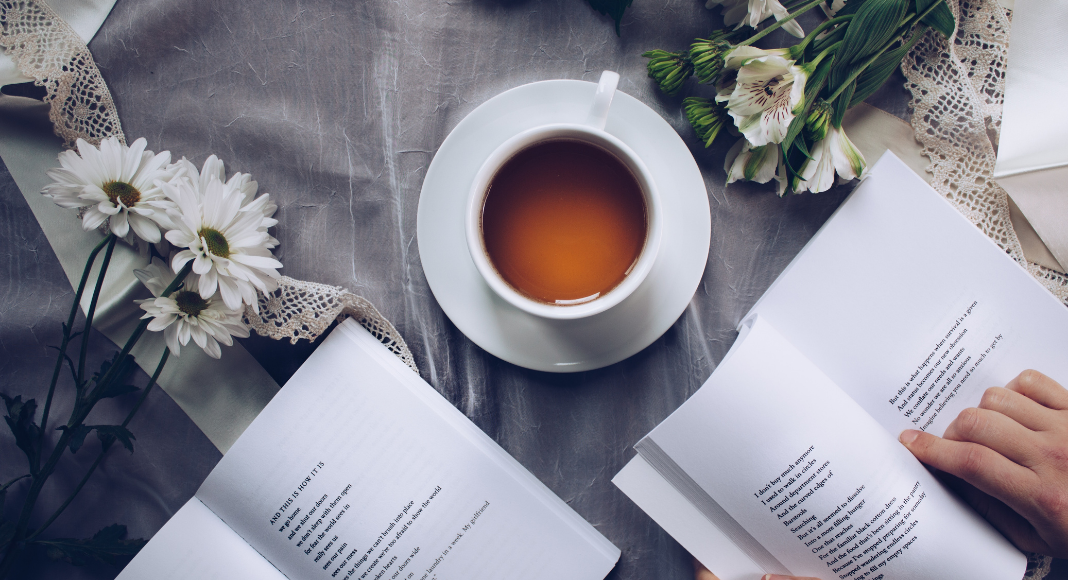 My name is Alicia and I'm obsessed with books and reading. My love for books started as a hobby in college and grew into a full-blown obsession when I realized how much I love being surrounded by books daily and since then, I've never looked back. This is a look into my life as a bibliophile.
I manage a bookstore and I buy books *almost* every day. I make regular visits to local libraries. When the pandemic hit, I started consuming audiobooks at a rate I never expected from myself. I primarily get audiobooks through library apps such as Overdrive, Libby, and Hoopla. I also subscribe to Libro.fm. Libro is just like audible but the subscription and any additional purchases go toward an independent bookstore of your choice. I search for independent bookshops and make day trips to visit them. Here are some great bookshops in the Indianapolis area: Turn the Page Westfield, Wild Geese Bookshop, Black Dog Books, Irvington Vinyl & Books, Kids Ink, and Indy Reads. I'm obsessed with bookstagram and booktok. I research books and spend too much time on a new book tracking platform called The StoryGraph. If you haven't heard of Storygraph, it's an amazing app/Web site operated by a young, British, female entrepreneur. I buy handmade bookmarks on Etsy and then match them to the book I'm reading. I cannot stop purchasing book-related t-shirts. My favorite shop is Bookshelf Tees on Instagram. I can't leave out one of my favorite things: Book of the Month subscription box. Book mail is the best mail! Finally, when my husband and I were house hunting last year, one of our must-have items for our new house was space for a library. Guess what, I freaking got one! Now I'm working on building that room into my perfect oasis. Okay okay, you get it…I love books.
What benefit does my addiction have on the world? Well, I'd like to consider myself pretty good at making recommendations for people out there looking for something to read. If you're like me, I love personalized recommendations over algorithms.
Here's some I'd like to share with you, the Indy Mom's blog reader. I have read all of these books and they are absolutely fantastic!
One that's cozy: The Book Charmer by Karen Hawkins
Something that will make you weep: In Five Years by Rebecca Serle
Psychologically thriller: Local Woman Missing by Mary Kubica
Chick lit: Sleepless in Manhattan by Sarah Morgan
Contemporary fiction: The Knockout Queen by Rufi Thorpe
Literary fiction: Ask Again, Yes by Mary Beth Keane
Historical fiction: Homegoing by Yaa Gyasi
Romance: The Girl He Used to Know by Tracey Garvis Graves
Short stories: You Think It, I'll Say It by Curtis Sittenfeld
Fantasy: Malice by Heather Walter
Magical: The Night Circus by Erin Morgenstern
A must-read memoir: Between Two Kingdoms by Suleika Jaouad
Narrative non-fiction: Braiding Sweetgrass by Robin Kimmerer
Need a recommendation for your kids? Baby shower gift? Husband? Christmas gifts for the in-laws? I can do recommendations for just about anyone you need a good read for.
My favorite thing about reading other than losing myself in a good novel is connecting with other readers. This year Indy Moms started a book club. I had been looking for a book club (outside of my professional circle) for quite some time and hadn't found one that stuck. So I decided to give this book club a try. I found so much more than just a new club. I found other book-loving mom friends. I found my people. This group of women has become so important to me. Not only do we have similar interests, but these ladies are some of the kindest humans I have ever met. This group has also encouraged me to explore books that I don't think I would have read otherwise. I loved taking steps outside of my comfort zone and we read some great books this year! If you're a reader or ready to get back into reading, I hope you'll join us on the Facebook group: Indianapolis Moms Book Club!
For more recommendations from the Indy Moms Book Club check out this list.
This post also has lots of great tips on how to work reading into your life and even more book recommendations.
Happy Reading!