The weather in the midwest is, well, unpredictable. One minute it is warm and rainy while the next minute it is blizzard like conditions and school is cancelled for a week. I have been puling out all the things to keep the family busy with different activities, including our well loved art box. My girls love to create, draw, paint and do all the art things. And I'm happy to oblige and let them work as much as their little hearts desire! However, cleaning up from this art box can be a lot and I really wanted to find a few additional ways to let their creativity soar. That's how we found Crayola Create and Play, an app that was created to help develop creative confidence!
What is Crayola Create and Play?
It is the official Crayola app for kids that you can download onto your devices that is ideal for kids ages 3 to 8 years of age. This app offers a variety of different activities and games that help encourage creativity, allow your child to experiment as well as grow each and every month. The interactive games go beyond just drawing and coloring pictures with a focus on child development. Content and art activities are regularly updated and changed to promote self expression and artistic independence.

How Does It Work?
There is a variety of activities your child can choose from in the Crayola Create and Play app! Some of our favorite options include the following:
Create and Play with Pets – Our personal favorite game is Pet Park on the app! Your little creators get to design and create a pet in their own habitat! They can pick the pet's home, wash and feed them and even explore around with your pet.
Play and Win Games – The Arcade is full of games and fun for your littles to explore. My girls love to play games with their pets and make puzzles with their own art pieces. I love the personal touch to the interactive fun aspect.
Make Your Masterpiece – I love the Art Station feature because it allows your family to draw, color and be creative without all the mess! Artists can doodle, stamp and even use glitter (yes, I said glitter!) to create art that will be saved in their own personal art gallery.
Learn New Skills – If you are looking for a different approach to learning basic skills for you little one, I highly recommend the Discovery Classroom. Your child will practice things such as letters, coding and even spelling but with a creative twist to it! The best part is that they will be so engaged, they won't even realize that it is educational.
And many more activities you can choose from!

Anything Else I Should Know?
The Crayola Create and Play app is engaging and super convenient. It is available through the Apple Store, Google Play and the Amazon AppStore so you can download it to basically any device. Monthly subscriptions are just $3.99 with the option of purchasing a full year subscription as well. Download the app here and get a free 7-day trial so you can begin creating now! Each subscriptions allows you to have full access to all of the activities and features ad-free as well as content updates too.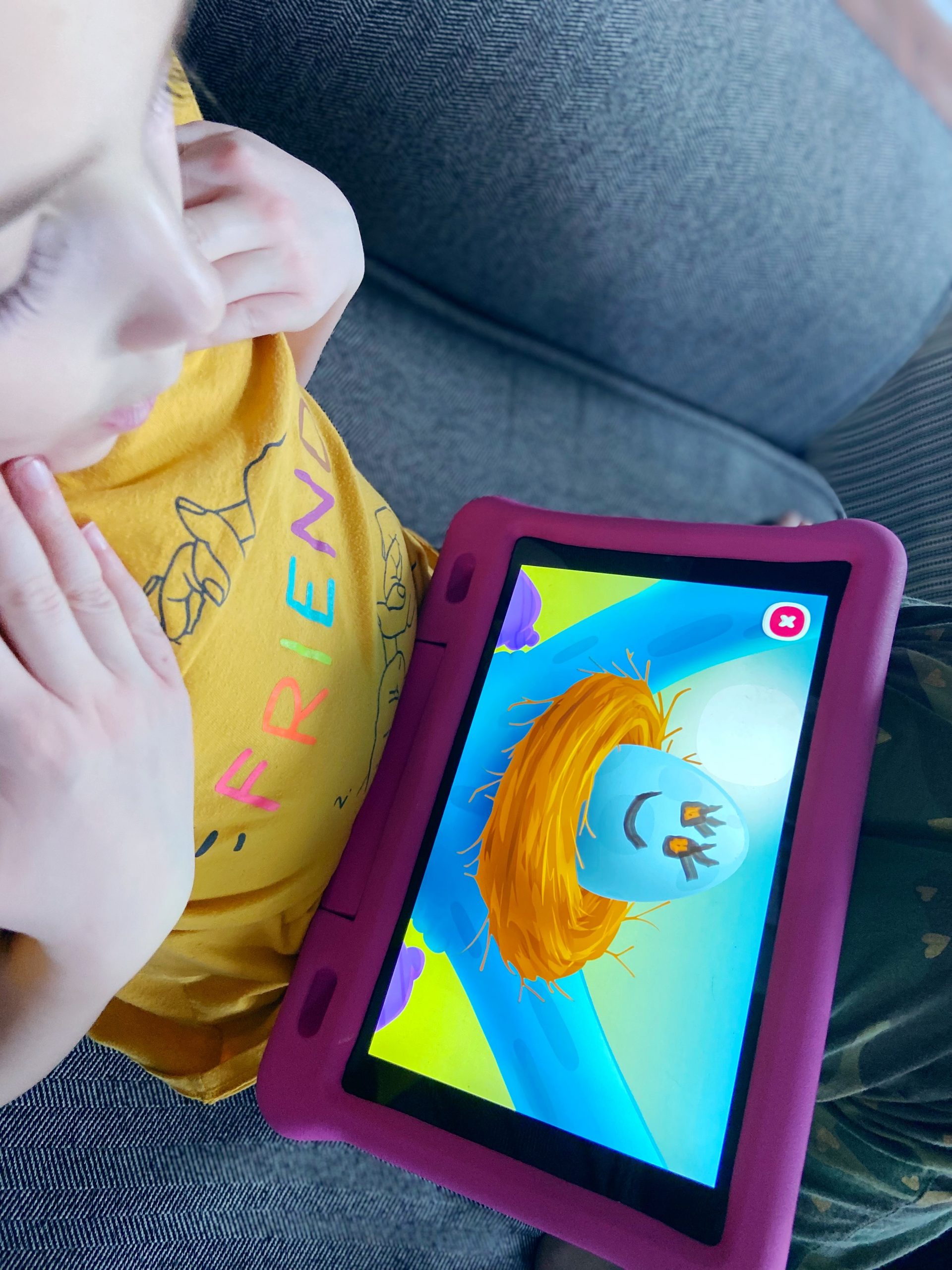 My family loves the accessibility that the Crayola Create and Play app offers. We can get creative from the comfort of our couch or even feel inspired to create and imagine on the road from the car. As a former educator, I love knowing that my girls have the opportunity to create from their own imagination as well as grow their creativity while they explore the different educational games on the app.