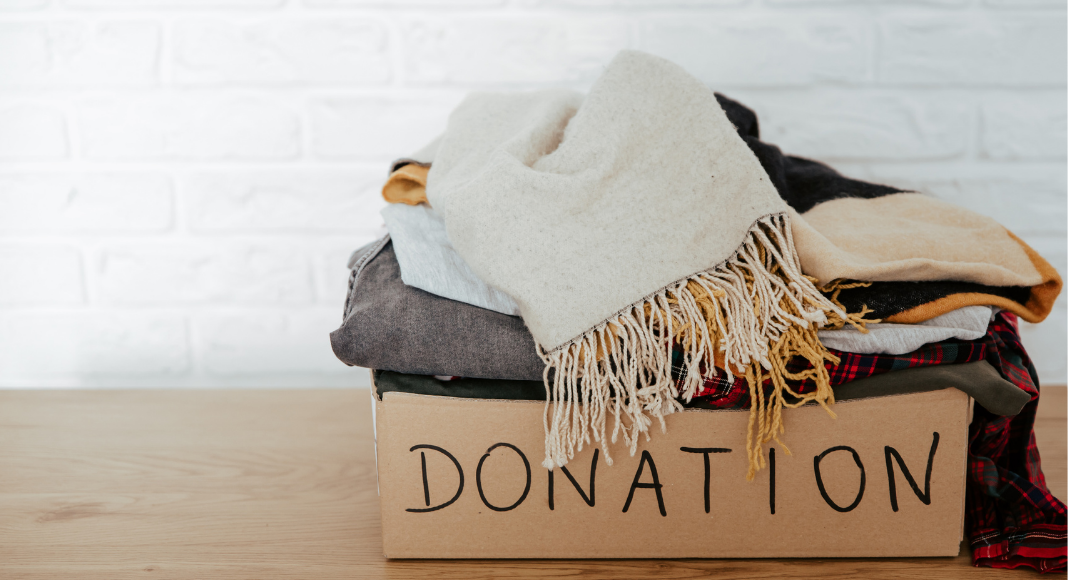 My elderly uncle recently passed away and he was a collector. A collector of stuff. Lots of it. Everywhere. In every closet, drawer, nook, and cranny. From trinkets, he collected in his world travels to his 1997 spiral-bound datebook to every toothbrush he used in the last decade. Our newly inherited condo wasn't messy but it was full. As our family spent hours cleaning, sorting, trashing, and donating, I realized it was time that my husband and I took a long hard look at what we were holding on to. Could we look at our stuff with the same objectivity we were looking at our uncle's? It was time. Time to get rid of stuff. Time to dedicate this new year to decluttering.
We decided to go big in the beginning. Declutter the basement. If you are like me, the basement becomes the catch-all. The clothes that may be passed down from one kid to another. The furniture that may be used someday if we redecorated. The serving dishes that may be used if we ever host a large family holiday. But there were also boxes of old beer steins my husband collected. We packed those boxes when we moved into our current home. The newspaper wrapped around those mugs was dated in the last decade. There were boxes of laminate flooring leftover from the previous owner. At that moment, I realized it was time for it all to go. The clutter was holding space for what once was or maybe but not for what is now. It was time to get rid of it.
We started with the basics. Everything was sorted into three categories. Throw it away. Donate it. Keep it.
Throw it away
Our first step, get a dumpster! I cannot say enough good things about our experience with Bin There Dump That. The name is perfection. The price beat their competitors by a few hundred dollars. The customer service was incredible. It was oddly gratifying to heave junk into that giant green bin in my driveway. A literal clearing of space in both my basement and my mind. We were mindful of the environmental impact of using this means of decluttering. We threw away only the items that were unusable, damaged or had no realistic chance of being used by anyone again.
Donate It
Trying to find a place to donate larger pieces of furniture proved more difficult than we imagined. The Salvation Army is very selective about what they will take. Furniture has to be in near pristine condition. No scratches, tears, knicks. Habitat for Humanity will take appliances, some furniture, and building supplies. In our social media age, Facebook marketplaces can be a great resource for finding a new home for your belongings but be careful as scams are becoming more and more prevalent. For our uncle's condo, we found using an estate sale company was the easiest means to declutter!
Keep It
We decided that anything we kept needed to have a specific use and not fall under that "maybe" category. As we struggled to determine what we were keeping, I kept referring to how I felt sorting through our uncle's belongings. I adopted that same objectivity. Surprisingly little made the cut. It was most difficult to try to declutter what I was keeping for the kids. From all the bins of their artwork, we kept a few things in a labeled file folder for each kid. Check out an app like Keepy to keep a digital keepsake of all their handiwork. The kids' clothes were sorted and organized. I encouraged them to look through what we were considering and really decide if it was something that we're going to use in the future. It was a great exercise for them!
The basement still needs some organizational touches but overall I'm thrilled with our progress. It has inspired me to spend this year applying trying to declutter other areas of our house. Next, I tackle closets!
Looking for places to donate items in and around Indianapolis check out our guide here.