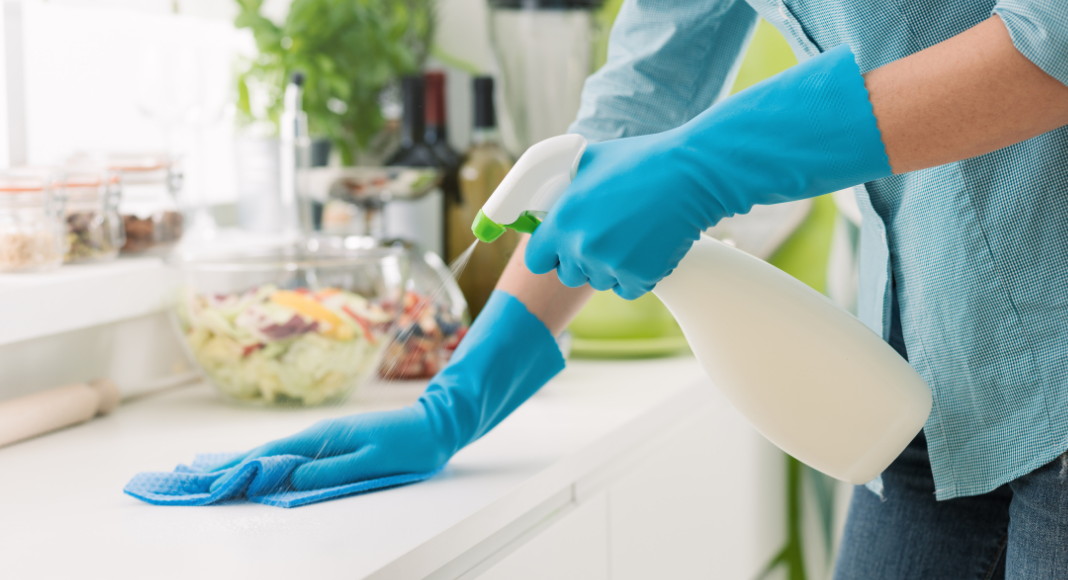 I used to think that the only people who had house cleaners were the rich and famous. I saw it as a luxury that only the upper class was afforded. Why would I pay someone to clean my own house? I can tell you exactly why: It saved my sanity.
I will admit it: I am not the tidiest person in the world. I like things to be clean and organized, but my space is a disaster most of the time. To do my own cleaning, I need to be in the mood AND have the time. In today's world, with two kids under five and a husband who coaches football and runs a wedding DJ business, that seldom happens. So, needless to say, my house is rarely clean, even according to my own standards. Sure, we pick up after ourselves, and I am trying to teach my children to put things away before getting other toys out, but it is a work in progress.
Shortly after my kids were born, I quickly realized that my list of priorities went through a major shift. As I rearranged things in order of importance, I found that having a clean house literally took a tumble all the way to the bottom of that list. Rock bottom. I didn't have the time or energy to do the "deep cleaning" of the kitchen and bathroom that I had pre-kids, and to be totally honest; I never really enjoyed cleaning my own house in the first place. I started asking around to some friends and found that many of them actually had a house cleaner who came regularly. I decided to do some research to see if it was even feasible in our monthly budget.
Just as with anything, there was a large spectrum of pricing and services, and at times, it became overwhelming. Do I go with a reputable business with an established client base? Do I support a locally owned small business to help out another family's income? How do I know I can trust the people I allow in my house? So many questions were swirling around in my brain, but I knew I needed to find someone who was highly recommended and go from there. Budget-wise, most of them were fairly reasonable. Of course, it depended on how often they came and what they were going to do, but overall, it was affordable and necessary for my sanity.
After interviewing several companies, we ended up choosing one that fit our budget. When I came home from work on the first day our house cleaner came, I walked in the door, and I swear the angels were singing, and my house was sparkling. It even smelled clean! I was the first one home that day and literally just took a stroll through our entire house to admire it in its immaculate state. I knew that the family tornado would return within an hour, and it wouldn't look like this much longer, so I just sat and soaked it all in. Having a clean house gives me a sense of control and a feeling of organization that I often long for. I knew at that moment that this was no longer a luxury but a necessity. Now, on the third Friday of every month, I look forward to having a clean house, even if only for a short time. My mental health is better knowing that I have been able to delegate that portion of responsibility to someone else. The satisfaction of having a clean house (without doing the work myself) is something you cannot put a price on.