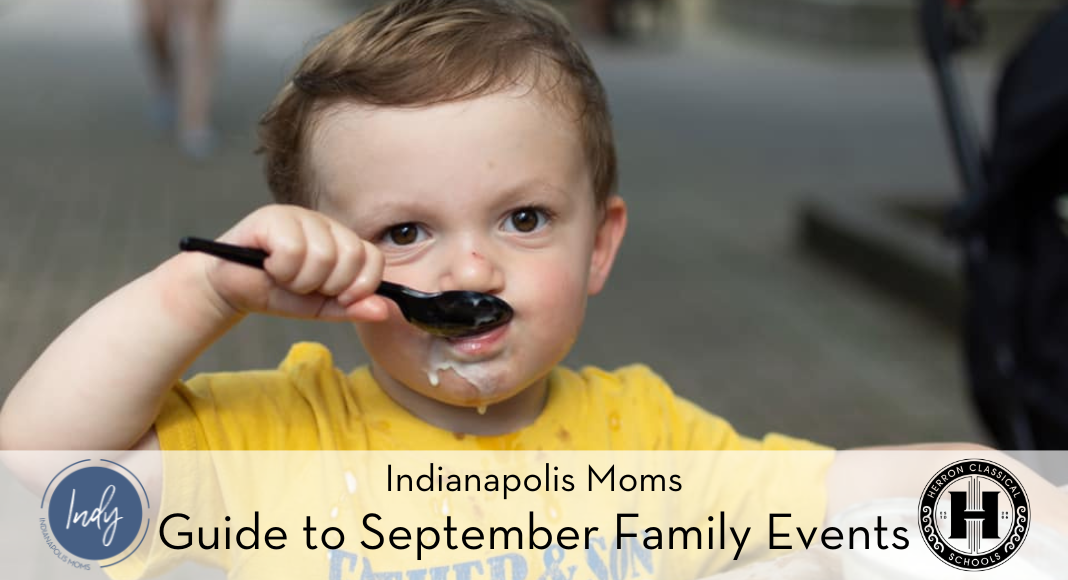 Fall is here, well almost, but the month of September has arrived. Here is our round up of September family events happening this month in and around Indianapolis!
---
Meet Our Sponsor: Herron Classical Schools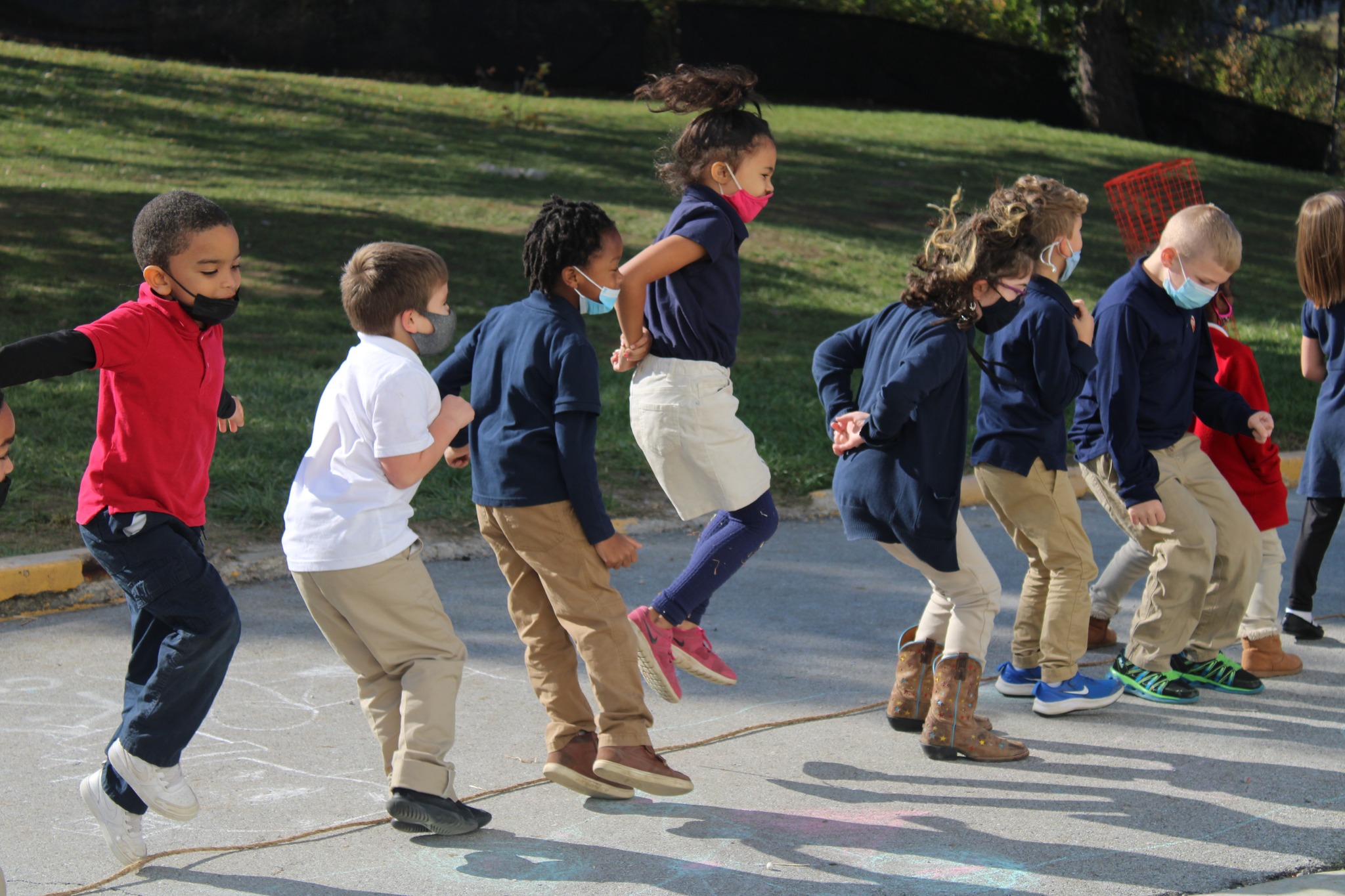 Herron Classical Schools is a network of three tuition-free public charter schools, Herron High School, Herron-Riverside High School, and Herron Preparatory Academy. Within each of our schools, we envision a racially and socio-economically diverse student body. Herron Classical School believes that a classical, liberal arts education prepares students to become well-rounded, engaged citizens of the future.
For more information, visit their website.
---
Ongoing fun activities you and your family can still enjoy this month:
Events Around Our City
---
September 1st-3rd
Last Days of Symphony on the Prairie
Symphony on the Prairie has just three days in September with musical acts and tributes for you and your family to enjoy! Here is the final lineup for summer:
September 1 – Aeromyth: The Ultimate Aerosmith Tribute Experience
September 2 – Pyromania: The Def Leppard Experience
September 3 – Voyage: The Ultimate Journey Tribute Band
---
September 1st-4th, 9th-10th
Sunflower Festival at Stuckey Farms
Stuckey Farms is hosting their popular Sunflower Festival on September 1st-4th and 9th-10th and you won't want to miss it. They have seven acres and over 165,000 sunflowers to explore!
---
September 2nd
Paws to Read at Wayne Branch of the Indianapolis Public Library
Paws to Read is perfect for your child if they are a reluctant reader who needs to improve their reading skills and self-confidence. You can sign up for a 15-minute reading session and read to a certified therapy dog. Visit the link or call 317.275.4533 to sign-up! And to see all Indianapolis Public Library events, click here.
---
September 2nd & 4th
Labor Day Fun at the Farm at Tuttle Orchards
Another fun way to say hello to the beginning of all things Fall, the Labor Day Fun at the Farm at Tuttle Orchards! There are a lot of fun activities to enjoy as a family – u-pick apples, their Tractor Town Kids Play Area, a corn maze, hayrides, and more. There is no admission charge, but each activity does have its own cost.
---
September 3rd
Sensory Friendly Play at Urban Air
Urban Air Adventure Park in Noblesville hosts weekly activities, including Sensory Friendly Play, an event specifically designed for children with Autism and special needs to enjoy time at the park without loud music or flashing lights. Parents are free!
---
September 7th
First Free Thursdays at Newfields
To kick off our list of September family events, Newfields offers special FREE admission on the first Thursday of every month. Head over from 11am-5pm to explore the grounds and enjoy all that the Indianapolis Museum of Art has to offer. Keep an eye out for additional free admission days throughout the summer.
---
September 7th
First Thursday Night at the Children's Museum
On First Thursday Nights, you can pay $6 per person to visit either the museum with their amazing new Dinosphere exhibit or the Riley Children's Health Sports Legends Experience. And your ticket also includes access to Ask the Experts Night. This is only between the hours of 4 and 8 pm, the perfect after-hours time for families! Get your First Thursday tickets here.
---
September 8th
Movies in the Park at Federal Hill Commons
Take advantage of the nice weather before it gets cold! You and your family should pack up a picnic and watch Red Panda at Federal Hill Commons on September 8th during the 16th annual Movies in the Park Series before summer ends.
---
September 8th-10th
Jupiter Flights Balloon Festival at Conner Prairie
A weekend of fun events centered around hot air balloons, head to the Jupiter Flights Balloon Festival at Conner Prairie. Different events you can experience include live music and an evening balloon glow with bounce houses and fun family activities And that's just on the first night! Check out the website to see full weekend event line-up.
---
September 8th-10th
Zionsville Fall Festival
The 70th annual Zionsville Fall Festival is from September 8th-10th, and you'll love the theme – That 70's Party! They promise to have entertainment for the whole family, with bounce houses, amusement rides, and interactive shows for the kids. For the adults, there will be vendors, a car show, live music, and adult beverages. For everyone, delicious food of course. The parade is on Saturday the 9th at 10:00 am, and we look forward to it again this year!
---
September 9th
Penrod Arts Fair
The Penrod Arts Fair is back for its 56th year! Head over to Newfields from 9:00 am-5:00 pm to explore. According to their event website, there will be over 350 artists, five stages of entertainment, more than 50 arts-related non-profit organizations, and an extensive children's area. Also, food and beverages for all!
---
September 9th-10th
Columbus Scottish Festival
Check out the Columbus Scottish Festival for "a weekend of Scottish entertainment, competition, history, and much more." You can expect to see Highland Games, a sheepdog demonstration, and adults can enjoy a $10 whiskey tasting. Make sure you take your wee bairns to enjoy the Children's Area, which is free!
---
September 10th
Indianapolis Colts versus Jacksonville Jaguars at Lucas Oil Stadium
Who doesn't love a midday Colts football game at Lucas Oil Stadium? Our beloved Indianapolis Colts are playing in the first home game of the season against the Jacksonville Jaguars at 1:00 pm on September 10th. Click here to get your tickets and to see their full schedule.
---
September 10th
Sensory Friendly Hours at Conner Prairie
Another great sensory friendly event for Indianapolis families is the Sensory Friendly Hours at Conner Prairie. They hold these hours every second Sunday of the month from 10:00 am-12:00 pm, when Conner Prairie is calmer and will allow you to explore without getting overwhelmed.
---
September 16th
Eagle Creek Folk Fest
Another fun festival to enjoy as a family is the Eagle Creek Folk Fest. In its 48th year and organized by the Central Indiana Folk Music & Mountain Dulcimer Society, there will be live music, jam sessions, and a variety of workshops. Food and beverages will be available at this free family-friendly event.
---
September 16th
FIESTA Indianapolis at La Plaza
La Plaza's FIEST Indianapolis is the premier Latino cultural celebration in Indiana since 1980, is held in September in downtown Indianapolis. Celebrating National Hispanic Heritage Month and the Latino community in Indiana, you can enjoy a day of music, dancing, food, children's activities, a health and wellness fair, and community service booths, according to their event website.
---
September 16th
Tinkerfest at the Indiana State Museum
Dubbed a "daylong celebration of curiosity and creativity," Tinkerfest is from 10:00 am to 5:00 pm on September 16th. There will be 15+ hands on interactive activity stations to explore. This event is free with museum admission.
---
September 20th
Encanto Live! at Old National Centre
Encanto: The Sing-Along Film Concert is coming to Indianapolis on September 20th! This concert features the entire feature-length film and an on-stage band celebrating all the hit songs from this beloved Disney movie. You can get your tickets here, and don't forget, we don't talk about Bruno!
---
September 21st
Children's Garden Tour at Coxhall Gardens
A fun little spot to explore, you can take your kids on a tour of the Children's Garden at Coxhall Gardens on August 21st from 11:00 am-12:00 pm.
---
September 22nd-24th
Suburban Indy Home & Outdoor Living Show at Grand Park
Thinking of doing some Fall landscaping, remodeling, or even design/build projects? Check out the Suburban Indy Home & Outdoor Living Show at Grand Park in Westfield. You can connect with local business to help with your outdoor projects, and you can also check out their Marketplace to purchase products from local businesses.
---
September 23rd
Circle City Classic Parade
The Circle City Classic Parade will weave through downtown Indianapolis on September 23rd from 10:00 am-12:00 pm. Beginning at the intersection of North and Pennsylvania Streets, the parade will feature "performances from groups across the country and offers competitive opportunities for participating bands, drill teams, and Greek units." To learn more about the Circle City Classic and the full event line-up, visit their events schedule page.
---
September 24th
Indy Eleven versus Rio Grande Valley Toros FC
Our local professional soccer team, the Indy Eleven, are playing against Rio Grande Valley at 5:00 pm on September 24th. To check out their full schedule and get tickets for you and your family, click here.
---
September 27th
ZooBoo Begins at the Indianapolis Zoo
One of our favorite activities in the fall is to experience ZooBoo at the Indianapolis Zoo. Starting September 27th and going through October 31st, families can experience super-duper Halloween activities, amazing animals and pumpkins galore! ZooBoo is always a fun family experience for itty-bitty ghouls and goblins, as well as the bigger kids. Fall weather means active animals, colorful foliage and a new season to explore. And you get the chance to boogie-woogie to a live DJ!
---
September 27th-30th
Indy Jazz Fest at Garfield Park
Head to Garfield Park for the Indy Jazz Fest, Indianapolis' celebration of jazz featuring the best in world-renowned jazz superstars to Indy's local jazz heroes! Musical guests include Sheila E. and the E-Train, Boney James, the Indy Jazz Fest Legacy Band, and more.
---
Looking to get your event featured on our monthly round up of family events? Submit all community events here to our Community Calendar!