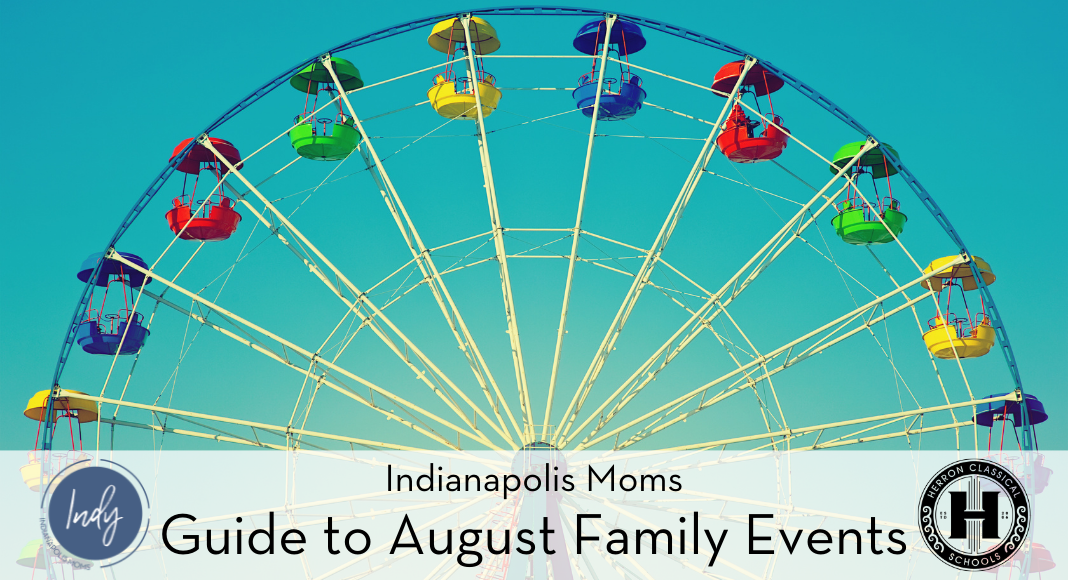 Back to school and back to reality in the month of August. But just because we are back to our regular school schedule this month, it doesn't mean you have to skip the fun! Here is our round up of some of the August family events and fun activities in Indianapolis.
---
Meet Our Sponsor: Herron Classical Schools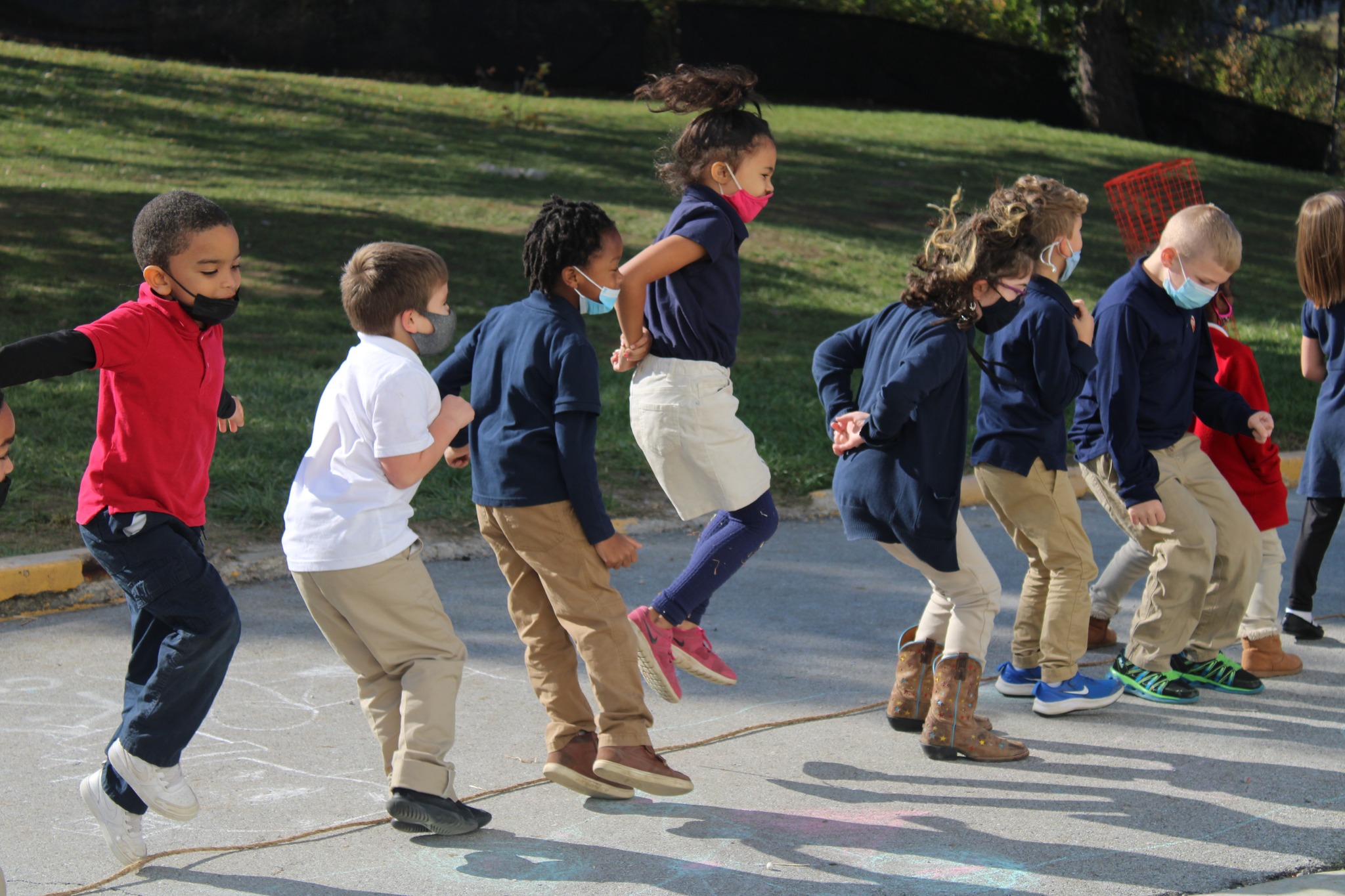 Herron Classical Schools is a network of three tuition-free public charter schools, Herron High School, Herron-Riverside High School, and Herron Preparatory Academy. Within each of our schools, we envision a racially and socio-economically diverse student body. Herron Classical School believes that a classical, liberal arts education prepares students to become well-rounded, engaged citizens of the future.
For more information, visit their website.
---
Ongoing fun activities you and your family can still enjoy this month:
Events Around Our City
---
Throughout August – Colts Training Camp, 5K Run/Walk & Play60 Fun Run
Are you ready for some FOOTBALL? COLTS season is upon us. Take a look below for everything you need to get ready for another great COLTS season!
The Colts Training Camp opens on August 1st at Grand Park in Westfield! Click HERE for our Guide to the Indianapolis Colts Training Camp Schedule.
Click HERE for our post on the 10th annual Colts 5K Run/Walk and Colts Play60 Fun Run, presented by Indiana University Health.
---
August 2nd
Indianapolis Indians versus Louisville Bats at Victory Field
The Indianapolis Indians season is in full swing (see what I did there) and you should enjoy a game with your family! Get your tickets for the Indians versus Bats game on August 2nd here.
---
August 3rd
Conner Prairie's "Scarecrow Contest" Registration Begins
August 3rd is the first day you can register to compete in this fall's Scarecrow Contest at Conner Prairie. You and your family can make a fun, cute, or even spooky scarecrow to display at the Headless Horseman festival – the top three most popular scarecrows win a prize! Click here for more information and how to register for this fun family activity.
---
August 4th-7th
Gen Con Indy at the Indiana Convention Center
Gen Con Indy is back again this year and the four days of gaming will take place at the Indiana Convention Center and Lucas Oil Stadium. Click here for the full list of events and age requirements. Please note that masks and proof of vaccination are required to attend.
---
August 4th
Symphony on the Prairie
Symphony on the Prairie has another month filled with musical acts and tributes for you and your family to enjoy! Here is the full lineup this month:
August 5 – Melissa Etheridge: One Way Out Tour
August 6 – Face 2 Face: A Tribute to Billy Joel and Elton John
August 12 – The Spinners
August 13 – Three Dog Night
August 19 – One Night of Queen Performed by Gary Mullen & the Works
August 20 – The Fab Four: The Ultimate Beatles Tribute
August 26 – The Phil Collins Experience
August 27 – Master Blaster: A Tribute to Stevie Wonder
---
August 5th
Community Day in McCordsville
The McCordsville Police Department is hosting their 4th annual Community Day on August 5th from 5:00-8:00 pm. At the Town Hall Park, you can enjoy free food and games, K9 demonstrations, firetrucks, and more! Read up on all the event details at their Facebook event page.
---
August 5th-6th & 8th-9th
Indianapolis Public Library Book Sale
Load up your tote bags, moms and dads! It's time to buy some books. Held at the Library Services Center at 2450 N. Meridian Street in Indianapolis, the Library Book Sale benefits the Library Foundation, and according to their website, over $7.5 million has been raised since its beginning in 1982! The sale is held on multiple days during August, so don't miss out.
---
August 6th
Back to School Bash at Clay Terrace
Presented by the Indiana Army National Guard, the Back to School Bash will be held on the Village Green in Clay Terrace on August 6th from 11:00 am-2:00 pm. While you are out shopping, you and your kiddos can enjoy fun activities. Make sure you register on the website!
---
August 7th
Sensory Friendly Play at Urban Air
Urban Air Adventure Park in Noblesville hosts weekly activities, including Sensory Friendly Play, an event specifically designed for children with Autism and special needs to enjoy time at the park without loud music or flashing lights. Parents are free!
---
August 8th
Build a City – Cardboard Engineering at Indiana State Museum
On level three of the Indiana State Museum, check out the ongoing museum experience called Cardboard Engineering: Build a City. Create anything from the stocked pieces of cardboard to add to the collective cityscape and park. This fun experience is free with admission to the museum.
---
August 9th
Arts in the Park at Mulberry Fields
On August 9th, you can take your family to Mulberry Fields in Zionsville for a fun Arts in the Park – Art Meets Health event. From 6:00-7:30 pm, do yoga and enjoy a "beautiful integration of art, body movement and health."
---
August 13th
River Fishing at Potter's Bridge Park
Perfect for kids 12 and older that have basic fishing skills – a local fishing educator and guide offers a River Fishing 101 workshop from 10:00 am-12:00 pm to learn more fishing skills in the White River along Potter's Bridge Park. To learn more, visit the event page.
---
August 14th
Sensory Friendly Hours at Conner Prairie
Another great sensory friendly event for Indianapolis families is the Sensory Friendly Hours at Conner Prairie. They hold these hours every second Sunday of the month from 10:00 am-12:00 pm, when Conner Prairie is calmer and will allow you to explore without getting overwhelmed.
---
August 15th
TOTswim at Freedom Springs Water Park
Enjoy TOTSwim at Freedom Springs Water Park in Greenwood, every Monday in August from 11:00 am-3:00 pm. It's "Half Price Splashy Hour" so bag up your beach bag and enjoy with your little one.
---
August 16th
Storytime at Michigan Road Branch of the Indianapolis Public Library
Head to the Michigan Road Branch of the Indianapolis Public Library for storytime! From 10:30-11:15 am, families can enjoy stories and rhymes. No registration is required. To see the full list of Indianapolis Public Library events, click here.
---
August 18th
Children's Garden Tour at Coxhall Gardens
A fun little spot to explore, you can take your kids on a tour of the Children's Garden at Coxhall Gardens on August 18th from 11:00 am-12:00 pm.
---
August 20th
Caboose Rides on the Nickel Plate Express
This looks like a fun activity to get out of the heat! Nickel Plate Express offers Caboose Rides for families with children ages two and older. For the 30 minute ride, you can "feel the wind, hear the locomotive, and truly experience riding the rails in this unique close-up connection to the past."
---
August 20th
Colts Preseason Kick-Off Game
We told you about their training camps and fun events in August, but we couldn't miss the opportunity to remind you about their pre-season kick-off on August 20th! Our Colts take on the Detroit Lions and you can get your tickets here.
---
August 21st
Last Day of Indiana State Fair
Don't miss out! The 2022 Indiana State Fair ends on August 21st and you don't want to miss the yummy fair food, the daily parade, fun games, and much more. Plan your visit now and check out their page on 100 Free Things to Do at the Indiana State Fair.
---
August 23rd
Family Yoga at Geist Park
Every Tuesday in August, head to Geist Park and do yoga as a family! Family Yoga is taught by Flourish Yoga + Wellness, and helps participants learn practical breathing techniques and basic yoga practices. It's $10 to participate and make sure you register on the event website.
---
August 24th
Wild Play Wednesdays at the W.S. Gibbs Memorial Park
Discover new ways to play out in nature at the W.S. Gibbs Memorial Park playground during Wild Play Wednesdays from 2:00-4:00 pm. This event is for children of all ages!
---
August 26th
GreekFest 2022, The 49th Indianapolis Greek Festival
Located in Carmel, the Holy Trinity Cathedral is hosting their 49th annual GreekFest 2022, the 49th Indianapolis Greek Festival. This two day event is free to the public and will have Greek food and pastries, dance performances, cathedral tours, and more! For event times and parking information, visit their event website.
---
August 27th
Kids' Night Out at Benjamin Harris YMCA
Enjoy a night out without the kids while they enjoy fun activities at the Benjamin Harris YMCA during Kids Night Out. Dinner is provided and the theme for August 27th is Carnival!
---
August 27th-28th
IU Health Momentum Indy
You and your family should add the IU Health Momentum Indy festival to your calendar for the end of August! This two-day bicycle festival, hosted by Indy Criterium Inc., will be held in downtown Indianapolis, and includes a fun kids zone, kids and juniors bike races, food, music, and more. Check out their website for all the information and how you and your family can take advantage of all the festival fun.
---
August 31st
Indy Eleven versus Louisville City FC
Last but certainly not least, our local professional soccer team, the Indy Eleven, are playing against the Louisville City FC at 7:00 pm on August 31st. To check out their full schedule and get tickets for you and your family, click here.
---
Looking to get your event featured on our monthly round up? Submit all community events here to our Community Calendar!