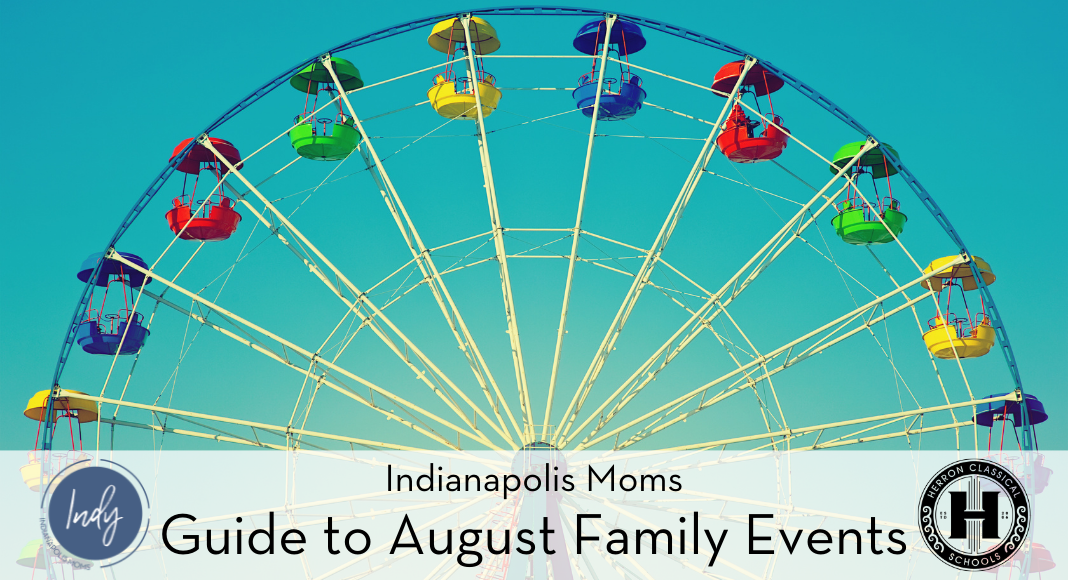 Back to school and back to reality in the month of August. But just because we are back to our regular school schedule this month, it doesn't mean you have to skip the fun! Here is our round up of some of the August family events and fun activities in Indianapolis.
---
Meet Our Sponsor: Herron Classical Schools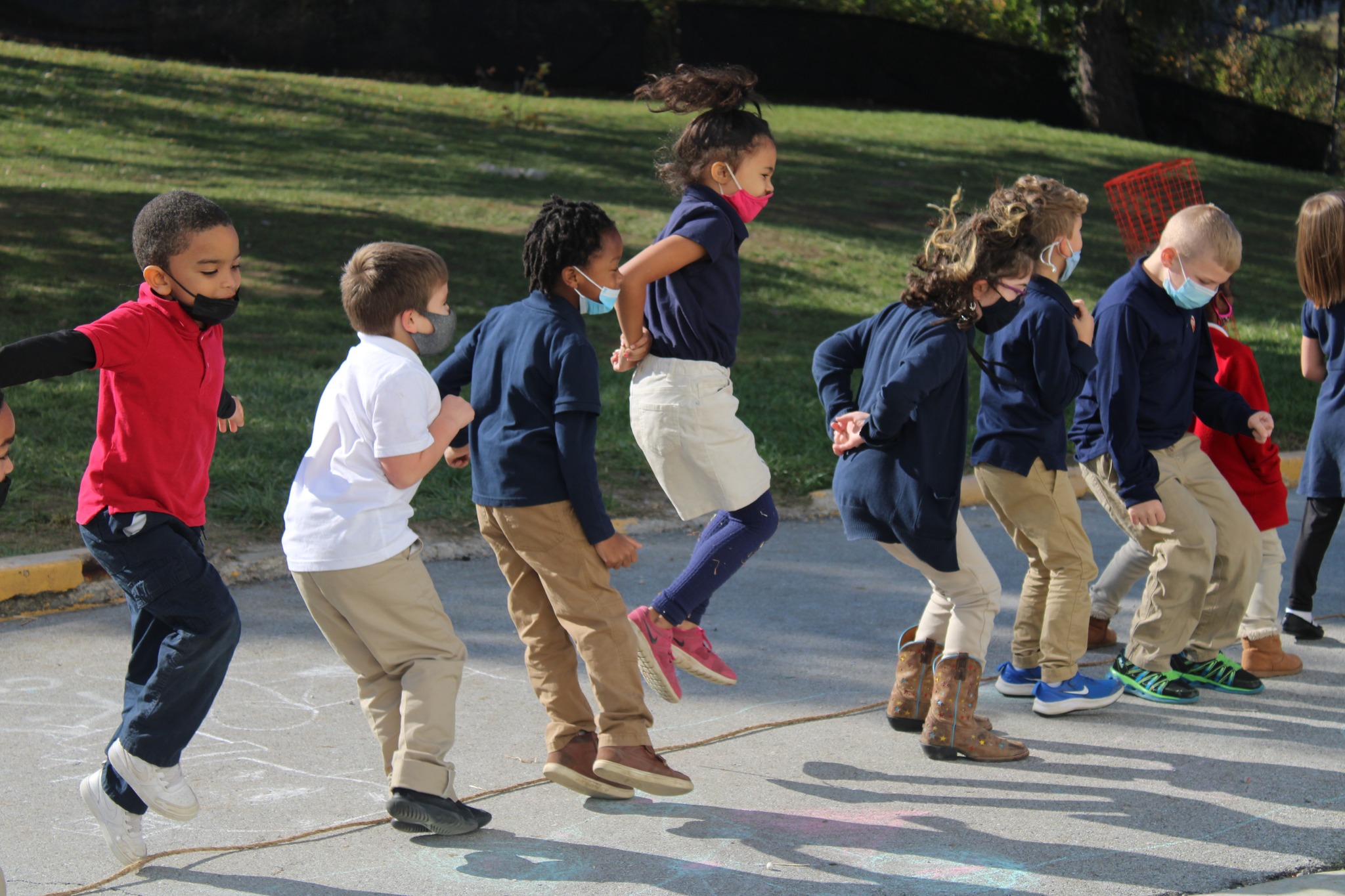 Herron Classical Schools is a network of three tuition-free public charter schools, Herron High School, Herron-Riverside High School, and Herron Preparatory Academy. Within each of our schools, we envision a racially and socio-economically diverse student body. Herron Classical School believes that a classical, liberal arts education prepares students to become well-rounded, engaged citizens of the future.
For more information, visit their website.
---
Ongoing fun activities you and your family can still enjoy this month:
Events Around Our City
---
August 1st-17th
Colts Training Camp at Grand Park
Colts Training Camp kicks off on July 26th and now you can be a part of the action! Get your tickets to watch one (or more) of the 13 practices at Gark Park and enjoy the included family-friendly activities.
---
August 3rd
Animals and All That Jazz at the Indianapolis Zoo
The popular Thursday night concert series continues at the Indianapolis Zoo in August. Animals & All That Jazz will have live music from 5:30-8:30 pm under the Bicentennial Pavilion. Enjoy yummy food, grab a drink at the bar, and check out the animals on exhibit until 7:00 pm. There are a limited number of tables available on a first-come, first-served basis, so bring your own chairs!
---
August 3rd-6th
Gen Con Indy at the Indiana Convention Center
Gen Con Indy is back again this year and the four days of gaming will take place at the Indiana Convention Center and Lucas Oil Stadium. Click here for the full list of events and age requirements.
---
August 4th
Symphony on the Prairie
Symphony on the Prairie has another month filled with musical acts and tributes for you and your family to enjoy! Here is the full lineup this month:
August 4th – Greatest Love of All: A Tribute to Whitney Houston
August 5th – Tusk: The Ultimate Fleetwood Mac Tribute Band
August 11th – The Fab Four: The Ultimate Tribute
August 12th – Here Comes the Mummies
August 18th – Marshall Tucker Band
August 19th – Unforgettable Fire: U2 Tribute Show
August 25th & 26th – One Night of Queen
---
August 4th
Kidz Bop Never Stop Live Tour at Ruoff Music Center
If you're like me and have been listening to Kidz Bop to and from camp all summer, you can now head to Ruoff Music Center on August 4th and see them live! Get your tickets for Kidz Bop Never Stop Live Tour and go dance as a family.
---
August 4th
Conner Prairie's "Scarecrow Contest" Registration Begins
August 4th is the first day you can register to compete in this fall's Scarecrow Contest at Conner Prairie. You and your family can make a fun, cute, or even spooky scarecrow to display at the Headless Horseman festival – the top three most popular scarecrows win a prize! Click here for more information and how to register for this fun family activity.
---
August 4th
Community Day in McCordsville
The McCordsville Police Department is hosting their 5th annual Community Day on August 4th from 5:00-8:00 pm. At the Town Hall Park, you can enjoy free food and games, K9 demonstrations, firetrucks, and more! Read up on all the event details at their Facebook event page.
---
August 4th
Back to School Drive at White River State Park
Give back to your community and celebrate going back to school at White River State Park's Back to School Drive from 5:00-8:00 pm! Items needed include: folders, notebooks, calculators, crayons, erasers, glue sticks, pencils, and pens. All items collected will be donated to Teacher's Treasures. According to the event website, "the event will be a good time for the whole family with a live DJ, ticket giveaways to local attractions, face painting, lawn games, a bounce house, and booths from sponsors giving out promotional items."
---
August 5th
Back to School Bash at Clay Terrace
The Back to School Bash will be held on the Village Green in Clay Terrace on August 5th from 11:00 am-2:00 pm. While you are out shopping, you and your kiddos can enjoy fun activities like face painting, a selfie station, touch-a-truck, and more. You can also donate to the on-site teacher donation drive. Get all the details on the website!
---
August 8th
Indianapolis Indians versus Nashville Sounds at Victory Field
The Indianapolis Indians season is in full swing (see what I did there) and you should enjoy a game with your family! Get your tickets for the Indians versus Sounds game on August 8th here.
---
August 9th
Indy Eleven versus Birmingham Legion FC
Our local professional soccer team, the Indy Eleven, are playing against the Birmingham Legion FC at 7:00 pm on August 9th. To check out their full schedule and get tickets for you and your family, click here.
---
August 11th-12th & 14th-15th
Indianapolis Public Library Book Sale
Load up your tote bags, moms and dads! It's time to buy some books. Held at the Library Services Center at 2450 N. Meridian Street in Indianapolis, the Library Book Sale benefits the Library Foundation, and according to their website, over $7.5 million has been raised since its beginning in 1982! The sale is held on multiple days during August, so don't miss out.
---
August 12th
Garfield Park Art & Music Fest
Held at the oldest city park in Indianapolis, the Garfield Park Art & Music Fest is for all ages! Back for the 6th year, this festival will feature local musicians, bands, and over 40 artists with a variety of mediums. Come see beautiful art at the MacAllister Amphitheater and grounds in Garfield Park from 4:00-9:00 pm.
---
August 13th
Sensory Friendly Hours at Conner Prairie
A great sensory friendly event for Indianapolis families is the Sensory Friendly Hours at Conner Prairie. They hold these hours every second Sunday of the month from 10:00 am-12:00 pm, when Conner Prairie is calmer and will allow you to explore without getting overwhelmed.
---
August 16th
Storytime at Cool Creek Park
Best for preschoolers ages three to five, Cool Creek Park is starting their fall storytime series, beginning August 16th from 10:30-11:30 am. Make sure to register at the link!
---
August 19th
Colts 5K at Lucas Oil Stadium
Register today for the Colts 5K, celebrating the start of the Colts football season. "It's the only race that gives you the chance to finish on the 50-yard line of Lucas Oil Stadium!" After the race, there will be a post-race party with live music, Colts in Motion, and the Play 60 Zone.
---
August 19th
Colts Preseason Kick-Off Game
After you race in the Colts 5K, enjoy the Colts pre-season kick-off on August 19th! Our Colts take on the Chicago Bears and you can get your tickets here.
---
August 20th
Last Day of Indiana State Fair
Don't miss out! The 2023 Indiana State Fair ends on August 20th and you don't want to miss the yummy fair food, the daily parade, fun games, and much more. Plan your visit now and check out their page on 100 Free Things to Do at the Indiana State Fair.
---
August 20th
Sensory Friendly Afternoon at Indiana State Museum
Visit the Indiana State Museum for a sensory friendly afternoon on August 20th! Sensory Friendly Afternoon is geared toward individuals with sensory processing needs. They receive sensory bags at the ticket counter and can find sensory based activities throughout the museum.
---
August 24th
Indiana Fever versus Seattle
Our popular Indiana Fever will play Seattle at Gainbridge Fieldhouse at 7:00 pm on August 24th. Check out the website for their full schedule this season and cheer on our home team as a family!
---
August 25th-26th
GreekFest 2023, The 50th Indianapolis Greek Festival
Located in Carmel, the Holy Trinity Cathedral is hosting GreekFest 2023, the 50th Indianapolis Greek Festival. This two day event is free to the public and will have Greek food and pastries, dance performances, cathedral tours, and more! For event times and parking information, visit their event website.
---
August 25th-26th
IU Health Momentum Indy
You and your family should add the IU Health Momentum Indy festival to your calendar for the end of August! This two-day bicycle festival, hosted by Indy Criterium Inc., will be held in downtown Indianapolis, and includes a fun kids zone, kids and juniors bike races, food, music, and more. Check out their website for all the information and how you and your family can take advantage of all the festival fun.
---
August 26th
Kids' Night Out at Benjamin Harris YMCA
Enjoy a night out without the kids while they enjoy fun activities at the Benjamin Harris YMCA during Kids Night Out. Dinner is provided and you must register by the Thursday before!
---
August 29th
Movies at Midtown Presents: Lady and the Tramp
On Tuesday, August 29th and Thursday, August 31st, head to Midtown Plaza in downtown Carmel for Movies at Midtown! Showings are at noon and 6 p.m. on Tuesday and 6 p.m. on Thursday.
---
Looking to get your event featured on our monthly round up? Submit all community events here to our Community Calendar!