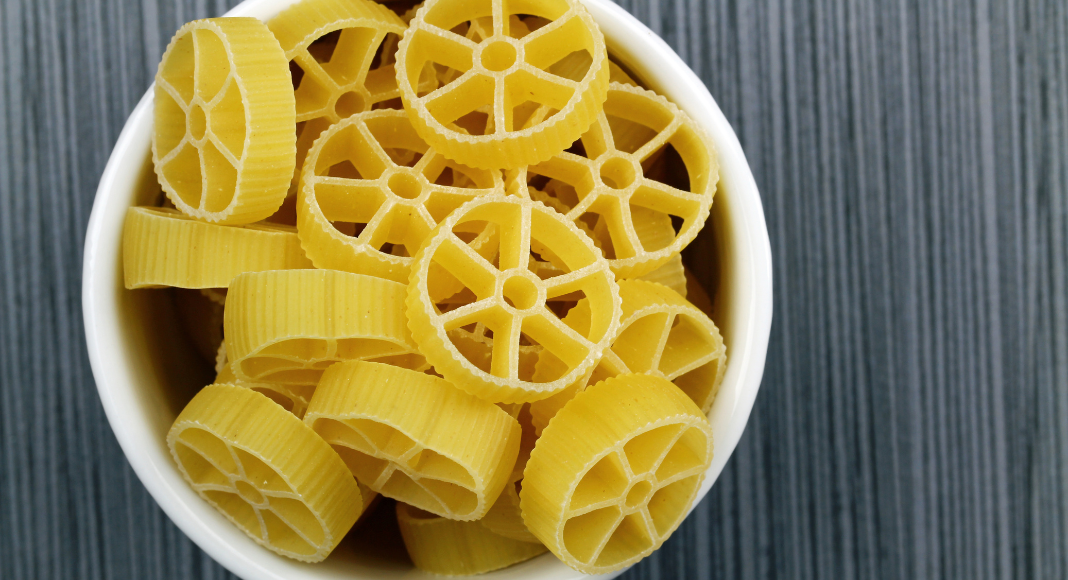 Pasta is a staple in just about anyone's house! But Spaghettios are like a childhood treasure that we ate for lunch often while growing up. So I decided to add a twist on the classic canned pasta to create my own Homemade Spaghettios for my kids! This recipe is a perfect way to add some sneaky veggies into your picky eater's diet too. You only need a few ingredients and comes together really quickly! Add hot dogs, meatballs, whatever your little heart desires to spice things up!
Ingredients You Need:
2 cup of chopped carrots
2 cup of small pasta (I used a combo of stars and wagon wheels because that's what was in my pantry)
1 cup of tomato sauce
1 1/2 cups water*
1 1/2 cups milk of your choice (I used unsweetened oat and it was great!)
Make Your Homemade Spaghettios:
Boil chopped carrots until tender. (Dending how small the pieces are!) I halved baby carrots and it took about 10 minutes for them to get soft enough to poke with a fork.
Next, drain the carrots but RESERVE THE WATER – save 1 1/2 cups of the carrot water.
Add the carrots, water, and tomato sauce to a blender. You may need to do this in batches!
Next, add the carrot/water/sauce mixture to a pot and add milk.
Then add the noodles and stir to combine.
Cook over medium heat until pasta is cooked through (took me about 13 minutes). Please note, it'll take a little longer than the box instructions for al dente because you're cooking the noodles in such a thick liquid.
If the mixture is too thick, thin with water or milk, a few tablespoons at a time.
Pour into bowls and enjoy!
Again, this Homemade Spaghettios recipe is easy to sneak in different kinds of vegetables. Think zucchini, squash or even green peppers! This is also a great recipe to make a bigger batch for the freezer to quickly warm up on a busy night. But you can never go wrong with pasta!