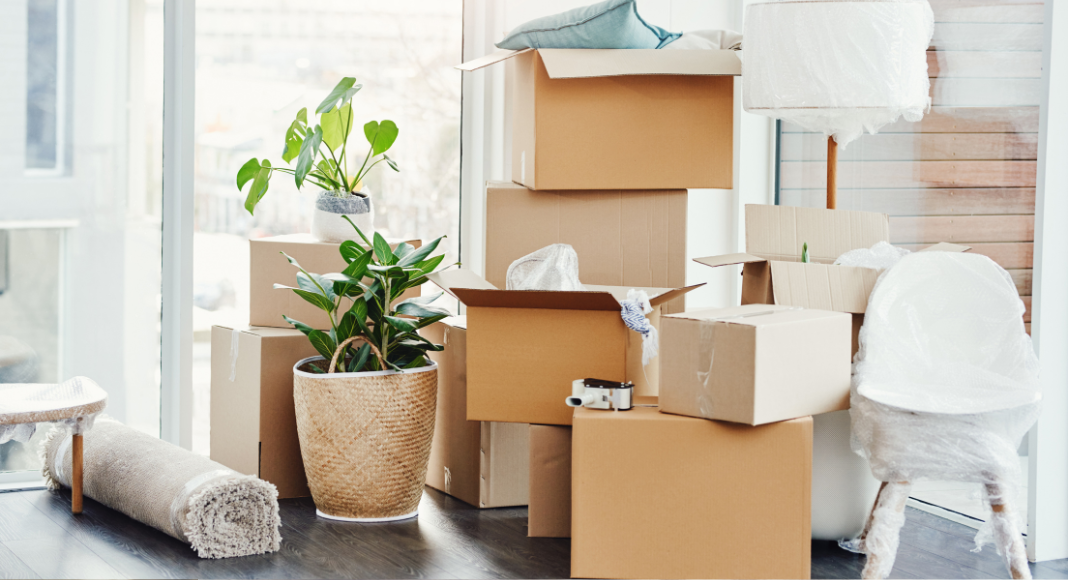 My husband and I are both transplants to the Indianapolis area. He moved to the area first, right after college. I followed a year later after I graduated. We lived on the Southside for five years and fell in love with Indianapolis. Early into our time in Indianapolis, my husband became enamored with the transition happening in the downtown neighborhoods, such as Fountain Square and Herron-Morton Place. We found ourselves spending more time going downtown and to areas such as Massachusetts Avenue rather than staying on the Southside. After a couple of years of him looking at houses, I would say obsessively, on Zillow, he finally said, "I found one you need to go see."  My husband can be picky, so I knew if there was a house he wanted me to see, it would be the one. We went to see a home in Bates-Hendricks, the only one we both saw, and we submitted an offer that day.
We have been living in Bates-Hendricks for about three and a half years. We started a family in this house. We bought a renovated 1880s house, exactly what we had been looking for all those years. We originally bought for the house and the proximity to downtown and other downtown neighborhoods, but now we stay because we also love our neighborhood.
So, what should someone look for in a neighborhood? According to HGTV, there are multiple factors to consider, including the school systems, crime statistics, parks and recreation, neighborhood associations, attractions and activities, and accessibility. Finding a neighborhood that meets all your criteria can be difficult, but you can prioritize your list.
Downtown Indianapolis has many different neighborhoods, each of which has unique qualities. The Bates-Hendricks neighborhood was established around 1821 and is known for the Bates-Hendricks house on New Jersey Street. This beautiful, historic home had former owners Hervey Bates, a prominent banker, and Thomas A. Hendricks, an Indiana Governor, and United States Vice President. The neighborhood has an active neighborhood association, and it's the best kind that does not include a homeowner's association telling you that you aren't cutting your grass short enough or putting your Christmas lights up too early.
The neighborhood association hosts monthly meetings, multiple committees, and events throughout the year. Our favorite events include the annual Bates Hendricks Street Festival and the chili cook-off. The Street Festival brings local vendors, food trucks, live music, a beer garden, and events for children. For the past two years, Santa Claus and Mrs. Claus drove through the neighborhood and stopped at the New Jersey Street Esplanade to take pictures with children and families. Now that we have a little one, the monthly parents meet-ups have been a bright spot in our month. In the winter months, it is hosted in our neighborhood school gym, James A. Garfield School 31. When we first moved to the neighborhood, Bates-Hendricks had few businesses. Now we have a rapidly growing business area. Local businesses include Lincoln Lane Coffee, 1718 House Bar, Two Chicks District Co., Smudge Salon, Half Moon Brow Studio, Bowhaus Tap Bar, Super Dope Chiropractic, ARC Fitness, EpiCenter Indy, and multiple other new businesses coming soon.
At the beginning of the COVID pandemic, our neighborhood was our sanctuary. We had our first child about two weeks before the world shut down. We have no immediate family local, and we were physically cut off from our families for almost three months. I am so thankful for my porch that I sat on daily with my newborn baby, who loved to be outside, and for my neighbors that would smile and wave as they walked by. I am so thankful for the walks we would take daily as a family and the long walks we would take to Fountain Square and Fletcher Place on the weekends. We have our favorite stops along the way on our long walks, including Square Scoop ice cream, Amelia's Bread pastries, and wine slushies from Wine Market and Table in the summer. We have been known to walk to Monument Circle or Taxman Brewery CityWay as well. We love our memberships to the Indianapolis Zoo and Indianapolis Children's Museum. Our neighborhood has easy access to I-70 and I-65 so almost all Indianapolis suburbs are within 15-30 minutes. Overall, we love living in Indianapolis, and our move downtown made all that Indianapolis has to offer more accessible. These pockets of historic neighborhoods have a homey feeling despite being located close to downtown. Do I know what the future will hold for us for what area of Indianapolis we will live in? I do not. However, I know that Bates-Hendricks, and downtown living, will always hold a special place in my heart.
Every neighborhood is what you make of it. You must decide what type of experience you would like and then work to make that experience happen. We got lucky to fall in love with parts of our neighborhood we did not know about before moving. The pandemic has made meeting new people and making new friends more difficult. As adults, we know how hard it is to make new friends even without a pandemic looming over us. We took a risk and did the opposite of most- moving from the suburbs to the city. For us and our interests, the risk paid off.
We are happy, and we love our neighborhood.