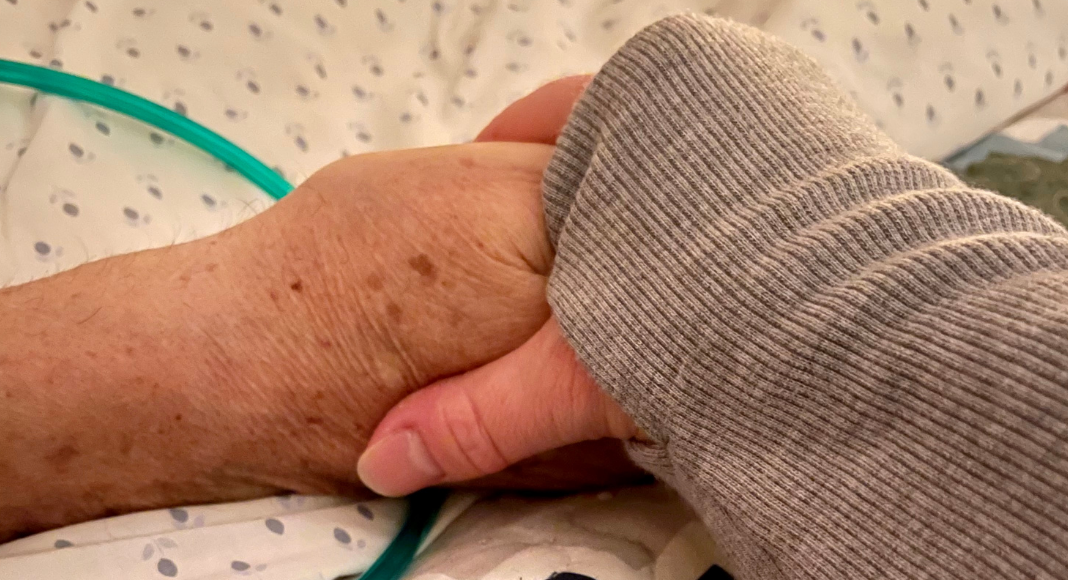 My Papaw passed away right before Christmas 2021. It still seems surreal to type/say that. I still get the urge to call him, to ask for his wisdom, to hear his burly yet comforting voice on the other end of the line. To hear him say, "I love you, baby."
He and Grandma would always call on birthdays. Before even saying "hi", they'd begin singing the birthday song. Gosh, thinking of his singing voice makes me feel like a kid, sitting on his bed criss-cross-applesauce, listening with a childish grin. This year on my son's 3rd birthday, my throat got a giant lump as soon as I saw Grandma's phone number flashing on my phone. There would be no Papaw accompanying her this year on the birthday call. As soon as I got off the phone with her, I began frantically scrolling through my voicemails. I found the one I was looking for. On my husband's birthday two years ago. I pushed play and the tears came bursting like a popped water balloon as I heard Papaw's voice serenading.
His voice is just one of the many memorable things about him. If you ask his family and those closest to him, they'll describe Papaw as humorous, generous, and virtuous. He was a man of unwavering principle with a servant's heart. He loved his country, his dog, and his family. He always saw the good in you and kept the faith through every affliction. On the exterior, he looked tough as nails. Inside, he was soft as putty and gave the sloppiest kisses. His love was unmatched. He truly was the rock that our family was built on, and now it feels like we're sinking in the sand as the floods of grief come down.
It's hard to accept death when you feel like someone was stolen from you. Cancer stole him from me. I was not ready to let him go. I wasn't ready for the last time I'd squeeze his hand. I wasn't ready for the casket to close knowing it'd be the last time I'd see his face. But he was ready. Papaw endured unspeakable suffering in his life, and the end was no different. Cancer was the one tribulation he couldn't overcome. But he had run the race and won. It was well with his soul in the end, and he made sure we knew it as we surrounded him in his final moments.
As I reflect on his life, I know that I'm doing exactly as he asked: loving my family above all else. Holding them tight through every storm and telling them I love them every day. Raising up the babies in the way they should go. Because even at the end, when the cancer wouldn't let up as cancer does, he made sure to reiterate the importance of LOVE above everything. And I'll keep Papaw's memory alive with stories of him, lessons he taught me, and singing songs that take me back to his bedside with that grin. I'll remember Papaw and the glorious gift of his love in the sweet by and by.