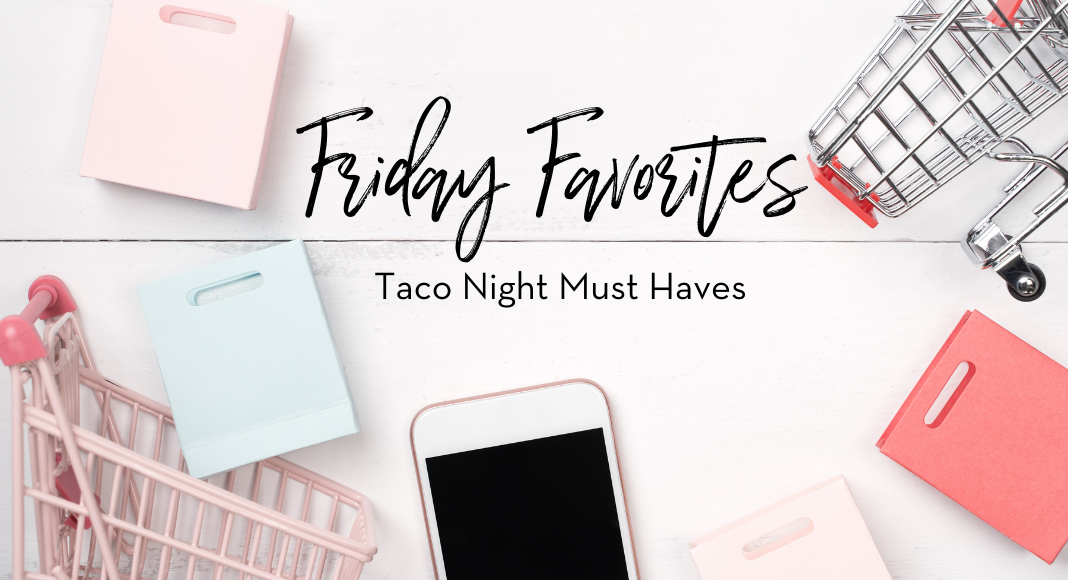 If your family is anything like mine, taco night is a weekly occurrence in your household. Whether it's Taco Tuesday or Fiesta Friday – tacos are a family favorite meal you rarely skip. And sometimes it's the presentation that makes the meal even better! When things start to get repetitive or my kids try to tell me they don't want tacos, I pull out all the stops. Here are four must have products for taco night that your family will love!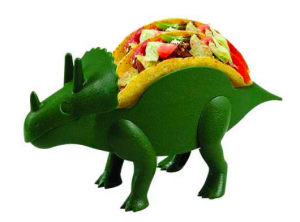 These dinosaur taco holders are seriously the cutest things. Each Dino can hold on to 2 hardshell tacos and it lets your kiddos easily fill them and stuff them with all the cheese and lettuce their hearts desire! Best part? They are dishwasher safe too!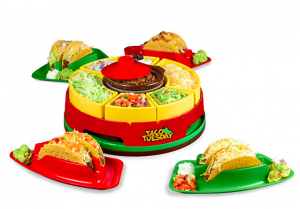 This may be a little bit more pricey than things we normally sell however, this taco tray is THE BOMB. I has little containers for your toppings, a warming pot to keep your meat or cheese warm and spins easily for the family around the table. This also come with four taco holders that hold 2 shells and sides. It's really the MVP of Taco Tuesday.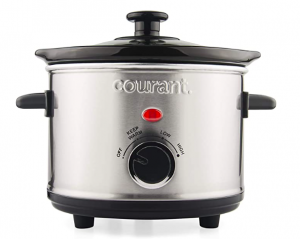 I have a set of three of these little slow cookers and love them so much! They are perfect for keeping queso, rice or beans warm. You can easily throw your sides into one of these and switch it down to low so you don't have to worry about reheating and heating again.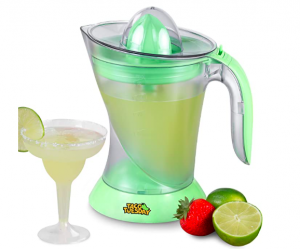 This cute little pitcher is the real deal! You can juice your limes right on top and then create your margaritas all in one place. It also includes 4 cups so this is perfect for a little fiesta menu.
Taco Tuesday will never be boring again! So share with us – are you a hardshell or soft-shell lover?